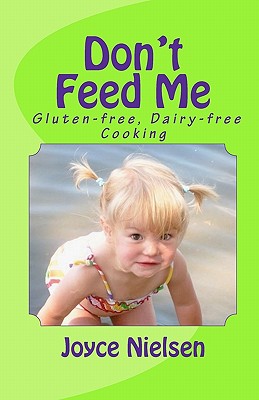 Don't Feed Me (Paperback)
Gluten-Free, Dairy-Free Cooking
Createspace Independent Publishing Platform, 9781450561266, 212pp.
Publication Date: January 29, 2010
* Individual store prices may vary.
Description
Easy Gluten-free, Dairy-free Cooking. Information on Celiac disease, gluten-free ingredients, cross-contamination and Aivah's story. Over 120 delicious, easy recipes that will satisfy everyone from small child to adult.
About the Author
Joyce Nielsen has over 30 years of experience researching and cooking for food allergies and special diets. Her experience includes diets for Celiac disease, casein allergy, lactose intolerance, hyperactivity, Autism and Rheumatoid Arthritis. She believes in a holistic approach to health that deals with the whole person rather than treating isolated symptoms. She also believes "you are what you eat" and loves experimenting with new ingredients and creating new recipes. She is inspired to write for others with food allergies, to share her experiences and offer insight. Joyce lives with her three cats in St. Paul, MN.