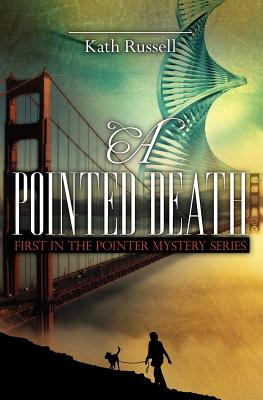 A Pointed Death (Paperback)
Createspace Independent Publishing Platform, 9781450563093, 354pp.
Publication Date: August 24, 2010
* Individual store prices may vary.
Description
In A Pointed Death, biotech consultant Nola Billingsley discovers that one of her clients is stealing proprietary information from other startups. When the scion of a prominent Chinese-American family is murdered, Nola is convinced his death stems from his employment at the company pilfering scientific secrets. Nola seeks the identity of the killer and the destination of the purloined genetic data. Lanky fraud investigator Robert Harrison wants her to leave sleuthing to the professionals and leap in bed with him, but hardheaded Nola is convinced she and her band of biotech pals can solve the mystery. When the going gets tough and danger looms, she has her shorthaired pointer Skootch to watch her back as the action accelerates from lab to ocean's edge in San Francisco, the city where biotech was born. A Pointed Death is a funny, sexy who-done-it set in a smart industry, a 'Malice Corporate' unfolding in a town everyone loves but secretly believes is in need of its own twelve-step program.
About the Author
Before transitioning to a life of fulltime writing, Russell enjoyed a rewarding career in the biotechnology industry. A seasoned executive with over 35 years in bioscience marketing and communications management, Russell worked for one of the first gene-splicing companies. Russell formed a specialized public and investor relations practice that counseled many leading biotech companies which she sold to a communications conglomerate in 2000. Subsequently, she founded a consulting practice that assisted venture capitalists and CEOs of startup companies with strategic planning and positioning.