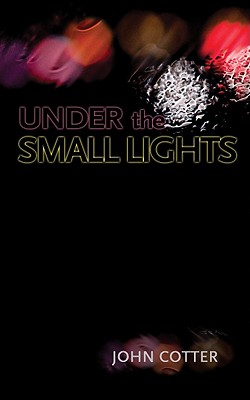 Under the Small Lights (Miami University Press Fiction)
Paperback

* Individual store prices may vary.
Description
Fiction. Jack wants Corinna, Star wants Jack, Paul wants fast money, Jack and Bill want immortality in art. On a freezing January day Jack and Bill construct elaborate theatricals on the shores of Walden Pond. In burning July, Jack attempts to insinuate himself into the life Corinna's picked with another man, the moneyed town and overgrown garden she was born to, the wealthy poet next door, and the distant world of artistic success. Fireworks misfire. A summer party and a winter confrontation heat into harsh words, violence. Long-held secrets are revealed. UNDER THE SMALL LIGHTS is a lyrical take on the lives of lost 20-somethings, lust, and the state of art. Jack, Bill, Star, and Corinna grow up without roadmaps, with dubious role models, and with more pills and gin than they know what to do with. They are actors in search of roles, and they are betrayed in these roles by real life. This is a novel about the doubtful possibility of collective love and the painful experiences which, once having endured them, we wouldn't be without.
Miami University Press, 9781450700917, 189pp.
Publication Date: May 17, 2010
or
Not Currently Available for Direct Purchase