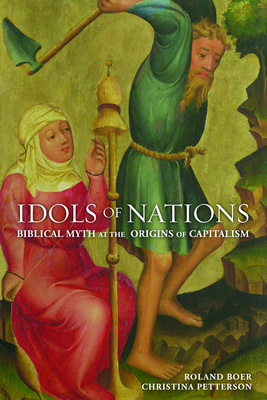 Idols of Nations
Biblical Myth at the Origins of Capitalism
Paperback

* Individual store prices may vary.
Description
Roland Boer and Christina Petterson here produce a critical survey showing that the rise of capitalist theory was shaped by the way different economic philosophersSmith, Hobbes, Grotius, Malthus, Lockeread the Bible. Invoking Jeremiah (14:22) and Adam Smithwho took the title of his Wealth of Nations from Isaiah (61:6; 66:12)they show that early theories of capitalism were shaped by particular assumptions that these theorists brought to their readings of the story of Eden in particular. They examine those assumptions and evaluate what has changed in subsequent centuries.
Idols of Nations shows that the Bible was central to the theorization and economic thought of these key thinkers as it explores the distinct problems each sought to overcome.
Fortress Press, 9781451465440, 207pp.
Publication Date: July 1, 2014