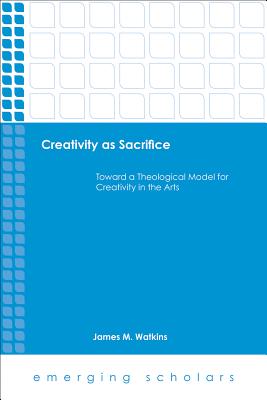 Creativity as Sacrifice
Toward a Theological Model for Creativity in the Arts (Emerging Scholars)
Paperback

* Individual store prices may vary.
Description
Theological interest in art is at a premium. However, theological engagement with art is often enacted without a clear sense of method. This text argues for a theological methodology in engaging the arts, and, specifically, the author puts forward a theological model for understanding human creativity in the light of Jesus sacrificial redemption. In dialogue with theology, philosophy, psychology, and art theory, the author establishes the relevance and applicability of an incarnational and sacrificialmodel of human creativity. Theological models also do more than provide a conceptual framework for theological inquiries. They engage the imagination. A theological model for human creativity is like an invitation to join in the creative vision God has for the world and to embody this vision in ones own creative work. Therefore, Creativity as Sacrifice does not merely articulate a conceptual framework for human creativity; it also casts a vision for human life as a creative response to the gracious gifts of a creative God.
Augsburg Fortress Publishing, 9781451472189, 274pp.
Publication Date: January 1, 2015