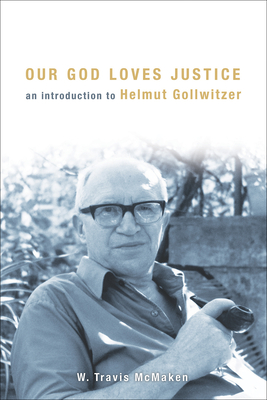 Our God Loves Justice
An Introduction to Helmut Gollwitzer
Paperback

* Individual store prices may vary.
Description
Helmut Gollwitzer was a direct heir of the theological legacy of the great Protestant theologian Karl Barth. Yet, Gollwitzer's work is perhaps least appreciated and studied, especially in English, of all of Barth's immediate descendants. A Protestant theologian and member of the Confessing Church movement in World War II-era Germany, Gollwitzer studied under Karl Barth at the Universities of Bonn and Basle and was professor of Protestant theology at the University of Berlin. Deeply influenced by his mentor, Gollwitzer appropriated the methodological principles of Barth's theology and developed in new and particularly contextual directions one of Barth's most penetrating constructive insights in the doctrine of God. At the same time, Gollwitzer, more than any of Barth's other interpreters, embraced and extended the sociopolitical impulses and implications within Barth's theology. In this, Gollwitzer embodies a salient alternative for theological and political discourse, one especially needed in the American context of increasingly intertwined theological and political discourses. This volume, the first book-length study of Gollwitzer available in English, provides a helpful introduction to the life, theology, and political thought of this crucial theologian and public intellectual and makes clear Gollwitzer's importance to the North American context.
Fortress Press, 9781451482744, 236pp.
Publication Date: November 1, 2017