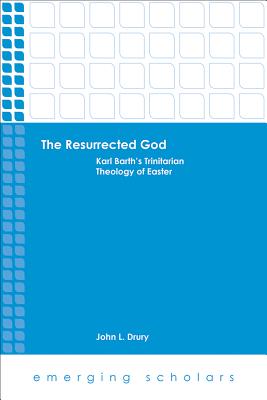 The Resurrected God
Karl Barth's Trinitarian Theology of Easter (Emerging Scholars)
Paperback

* Individual store prices may vary.
Description
The Resurrected God is an exciting, innovative examination of the resurrection of Christ and its relationship to the doctrine of the Trinity in the mature work of Karl Barth, particularly across the three parts of Volume IV of Church Dogmatics. John Drury argues that, for Barth, the subject and basis of Christs resurrection is the Triune God. The volume demonstrates that Barth explicated the doctrine of Christs resurrection through a unique Trinitarian grammar and grounds the event of the resurrection in the eternal triune being of God.
Closely expositing and analyzing Barths deployment of this Trinitarian grammar in the fourth volume, the author turns to a constructive reconsideration of Barths earlier doctrine of the Trinity in the first volume, examining that material in light of the concept of God operative in the later work. Thinking with and beyond Barth, the author concludes that resurrection is inextricably linked with the Triune life of the God who raises and is raised.
Augsburg Fortress Publishing, 9781451482805, 206pp.
Publication Date: June 1, 2014