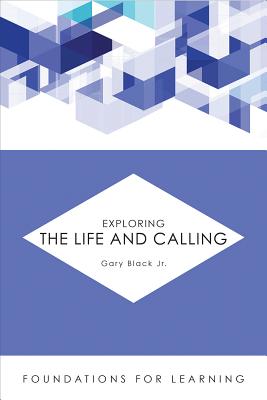 Exploring the Life and Calling (Foundations for Learning)
Paperback

* Individual store prices may vary.
Description
Fortress Presss Foundations for Learning series prepares students for academic success through compelling resources that kick-start their educational journey into professional Christian ministry.
In this introductory volume for the series, Black asserts that while the primary subjects of seminary and professional church work training may dominate the interests of students, students must engage in the principal pursuit of understanding, then applying, Christian theology. Black argues that the thread of theology must be distinctly woven through each of the other disciplines of biblical exegesis, ministerial leadership, spiritual formation, counseling, preaching, and worship. The following books in this series provide insight into these other key components of the ministers duties. Black, however, leads off by honoring ministers as leaders who follow in the footsteps of Christ. Just as Jesus was an expert in the issues of his day, demonstrated authority to speak on the matters he engaged, mentored other leaders in like manner, was emulated by his followers who witnessed the life he lead, and, therefore, initiated a revolution that has changed the course of human history, Black is convinced that ministers of the gospel have no less a calling on their lives today.
Fortress Press, 9781451488920, 86pp.
Publication Date: December 1, 2014