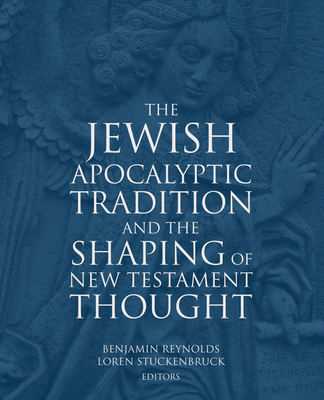 The Jewish Apocalyptic Tradition and the Shaping of the New Testament Thought
Hardcover

* Individual store prices may vary.
Description
This stimulating collection of eighteen essays focuses on a neglected but arguably central aspect of apocalyptic tradition: the fundamental role played by the divine disclosure of hidden knowledge. This emphasis on the revelatory component of apocalyptic tradition, sketched out in the introduction, has been generally ignored by New Testament scholars in favor of regarding apocalyptic almost exclusively in terms of eschatology. Each of the essays in this collection apply one or more aspects of this thesis of the fundamentally revelatory character of apocalyptic tradition to virtually every component of the New Testament, strikingly confirming its hermeneutical utility. While this collection of studies convincingly affirms the value of reading the New Testament in light of the fundamentally revelatory character of apocalyptic tradition, it represents only an initial foray into the subject. Given the interpretive potential of this approach to the New Testament, I would highly recommend this book to all serious students of the New Testament.
David E. Aune University of Notre Dame
Reynolds and Stuckenbruck's volume is another important step in the process of reclaiming the New Testament texts as an essential component of the diversity of Second Temple Judaism and in the understanding of the early Jesus movement as a distinctive form of Jewish apocalypticism.
Gabriele Boccaccini University of Michigan
This volume brings a generation of scholarship on apocalypticism to bear on the interpretation of the New Testament. A long overdue book.
John J. Collins Yale Divinity School
Fortress Press, 9781451492668, 394pp.
Publication Date: April 30, 2017
or
Not Currently Available for Direct Purchase