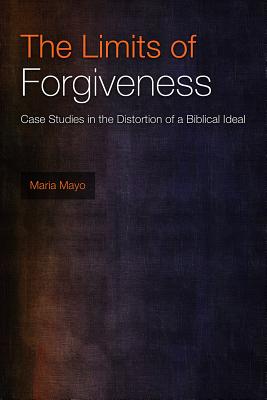 The Limits of Forgiveness
Case Studies in the Distortion of a Biblical Ideal
Paperback

* Individual store prices may vary.
Description
Maria Mayo questions the contemporary idealization of unconditional forgiveness in three areas of contemporary life: so-called Victim-Offender Mediation involving cases of criminal injury, the work of the Truth and Reconciliation Commission in post-apartheid South Africa, and the pastoral care of victims of domestic violence.
In each area, she shows how an emphasis on unilateral and unconditional forgiveness is often presented as a Christian (and Christlike) obligation, putting disproportionate pressure on the victims of injustice or violence. Mayo also takes pains to show that the idealization of forgiveness in each case depends on peculiarly modern psychological and therapeutic notions of forgiveness and misrepresents and misconstrues the very biblical passagesespecially in Jesus teaching and actionson which advocates of unconditional forgiveness rely.
The Limits of Forgiveness is an incisive critique of the forgiveness mystique and a sobering wake-up call to any who look to the Bible for guidance in situations of injury or injustice.
Fortress Press, 9781451493085, 276pp.
Publication Date: August 1, 2015
or
Not Currently Available for Direct Purchase