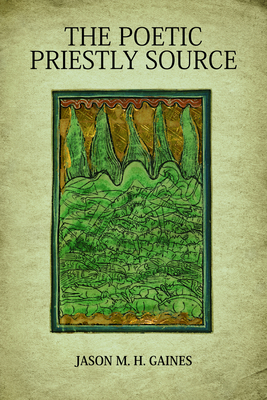 Poetic Priestly Source
Paperback

* Individual store prices may vary.
Description
Much of scholarly research on the Pentateuch has revolved around the question of sources and how they might be identified by differences in vocabulary, theme, and characterization. Jason M. H. Gaines brings a different perspective to the delineation of the Priestly source (P) by applying specific criteria for the identification of biblical Hebrew poetry.
These criteria allow him to distinguish a nearly complete poetic P stratum (Poetic-P), coherent in literary, narrative, and ideological terms, from a later prose redaction (Prosaic-P), which is fragmentary, supplemental (filling out mundane details including names dates, ages, places, numbers, and so on), and distinct in thematic presentation and apparent theological concern.
Gaines describes the whole of the Poetic-P source and offers a Hebrew reconstruction of the document. He also outlines the different emphases of the two strata, including differences in the characterization of patriarchs and of Gods treatment of a disobedient Israel. The result is a coherent and dramatically innovative understanding of the history of the Priestly composition that is sure to draw keen interest and to open up new vistas in the study of the Pentateuch.
Augsburg Fortress Publishing, 9781451494365, 548pp.
Publication Date: December 1, 2015