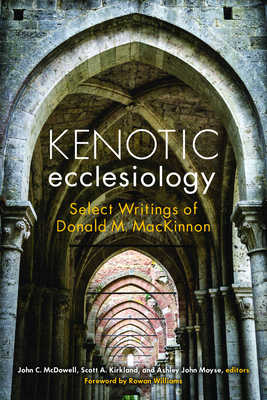 Kenotic Ecclesiology
Select Writings of Donald M. MacKinnon
Hardcover

* Individual store prices may vary.
Description
Donald M. MacKinnon has been one of the most important and influential of the postWorld War British theologians, significantly impacting the development and subsequent work of the likes of Rowan Williams, Nicholas Lash, and John Milbank, among many other notable theologians. A younger generation largely emerging from Cambridge, but with influence elsewhere, has more recently brought MacKinnons eclectic and occasionalist work to a larger audience worldwide.
In this collection, MacKinnons central writings on the major themes of ecclesiology, and especially the relationship of the church to theology, are gathered in one source. The volume features several of MacKinnons important early texts. These include two short books published in the Signposts series during World War II, and a collection of later essays entitled The Stripping of the Altars.
Fortress Press, 9781451496284, 260pp.
Publication Date: November 1, 2016