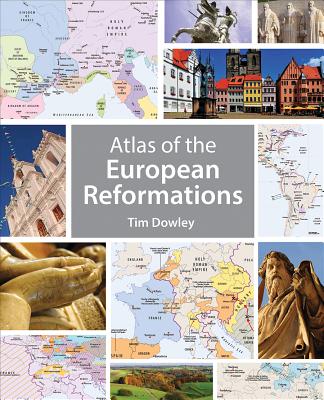 Atlas of the European Reformations (Paperback)
Fortress Press, 9781451499698, 162pp.
Publication Date: October 1, 2015
* Individual store prices may vary.
Description
A new, definitive atlas of the European Reformations has been needed for many years. Now, in anticipation of the upcoming reformation anniversaries, Fortress Press is pleased to offer the Atlas of the European Reformations.
The Atlas of the European Reformations is newly built from the ground up. Featuring more than sixty brand new maps, graphics, and timelines, the atlas is a necessary companion to any study of the reformation era. Consciously written for students at any level, concise, helpful texts guide the experience and interpret the visuals. The volume is perfect for independent students, as well as those in structured courses.
The atlas is broken into four primary parts. Before the Reformation presents the larger political, religious, and economic context of Europe on the eve of the Reformation. Reformation presents the major contours of the Reformation, including Lutheran, Reformed, English, and Anabaptist movements. Catholic Reform and Counter-Reformation provides extensive information on the reforming movements within Catholicism and the responses to other movements. Finally, Early Modern Europe sheds fresh light on the movement and implications of the reformation in the later sixteenth and seventeenth centuries.