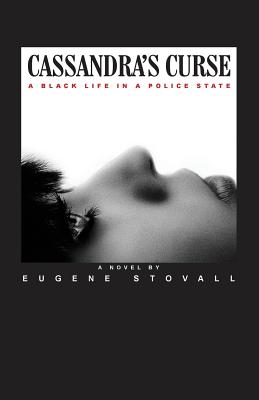 Cassandra's Curse (Paperback)
A Black Life in a Police State
Createspace Independent Publishing Platform, 9781451512151, 310pp.
Publication Date: March 5, 2010
* Individual store prices may vary.
Description
At war's end, an economic downturn plunges South Central Los Angeles into a jobless nightmare. Negro families that, throughout the forties, lived the American-dream, disintegrate under the depression of the fifites. Kenny Kiley and his brother, Allie, join other street urchins in a struggle for survival. Watts expodes in 1965. LA's mayor claims black gangs directed by communists caused the insurrection. He directs an avenging army against South Central LA and Watts. The FBI backs up the police with COINTELPRO ___ an intense program of surveillance, break-ins, false arrests, perjured testimony, imprisonment, physical abuse and ____ assassination. Though Kenny struggles to survive, he doesn't know that his own next door neighbor, Bert MacAble, is the undercover cop responsible for his Allie's death and is now after him. As LA defends itself against COINTELPRO and corrupt cops, the government dumps tons of cocaine into the community. Kenny Kiley, whose economic survival depends upon selling marijuana, is entrapped by the undercover police officer, Bert MacAble, and forced to join the Black Panther Party as LAPD's snitch. When MacAble and the FBI orchestrate the assassination of Bunchy Carter, former Slauson gang leader and head of the Black Panther Party and John Huggins, leader of UCLA's Black Student Union, Kenny who knows too much is added to the FBI's list. Only signing up for a tour in Viet Nam saves him from an assassin's bullet. As Kenny Kiley goes from gangster to Black Panther, from FBI snitch to Vietnam veteran, Hazel Fletcher, whose family is as prosperous as Kenny's is dysfunctional __ whose intelligence attains for her the highest level of academic excellence, a doctorate at UCLA___ cares for him and has his child. And just as Kenny and Hazel seem to have freed themselves from their drug-ridden environment, they are caught in a trap from which neither can survive.
About the Author
Eugene Stovall was born and raised in Oakland, California where he received a catholic education. At the age of eighteen, he was invested into the Knights of Peter Claver, after having attended St. Joseph's College Seminary where he studied for the Catholic priesthood. Stovall graduated from Bishop O'Dowd High School and attended St. Mary's College, but left college to join the U.S. Air Force. In 1966, Stovall graduated magna cum laude from the University of California in 1969, after spending a year studying at the University of Lund in Sweden researching the Swedish Ombudsman. Stovall used this research to write his master's thesis at the University of California at Davis. Becoming a National Foundation Fellow in 1973, Stovall received his Ph.D in Political Theory from the Political Science Department at the University of California, Berkeley. Dr. Stovall worked for the California State Legislature as well as the University of California's Institute of Race & Community Relations before going into the corporate world where he worked for Pacific Bell for 18 years. At the same time Dr. Stovall has been an adjunct faculty member at USF, St. Mary's College, San Francisco State University and Merritt College. In his ten years at St. Mary's College, he taught such courses as Greek Thought, Roman, Christian & Medieval Thought & Renaissance, 17th & 18th Century Thought using the 'shared inquiry' methodology with 'critical thinking' outcomes. Eugene Stovall's previous novels include the 2007 IPPY Bronze Medal winner, Frank Yerby: A Victim's Guilt. For this first effort In May, 2006, Dr. Stovall hosted a Frank Yerby Symposium at the Oakland Museum. The Hayward South County NAACP honored Stovall for memorializing the great black novelist, Frank Yerby. Stovall' second novel is entitled, Blood & Brotherhood: A Novel of Love in a Time of Hate. A third novel, The Idumean Covenant: The Fall of Jerusalem, was published in January 2010. Cassandra's Curse, Stovall's fourth novel. Stovall has also authored two pin guides: Stovall's Guide to Media Pins and Stovall's Guide to Disney Pins of the Twentieth Century.