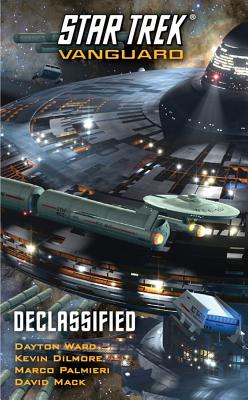 Star Trek: Vanguard: Declassified (Mass Market Paperbound)
Vanguard: Declassified
Star Trek, 9781451606911, 400pp.
Publication Date: June 28, 2011
* Individual store prices may vary.
or
Not Currently Available for Direct Purchase
Description
The Taurus Reach: the source of a secret that has driven the great powers of the 23rd century to risk everything in the race to control it. Now four new adventures--previously untold tales of the past and present, with hints of what is yet to come--begin the next great phase in the Vanguard saga. Witness the dawn of Starbase 47, as Ambassador Jetanien faces choices that will shape the future of Operation Vanguard . . . follow journalist Tim Pennington as he reaches a crossroads in his search for the truth...see how the crises on two colonies transform the lives of Diego Reyes and Rana Desai...and travel with Cervantes Quinn to a deadly confrontation that will change everything--all in one unforgettable Star Trek collection.
Advertisement