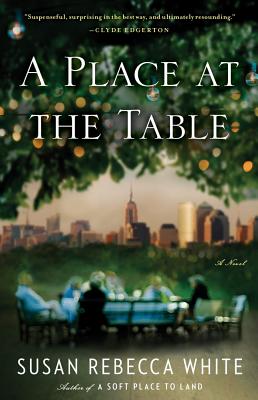 A Place at the Table
A Novel
Hardcover

* Individual store prices may vary.
Other Editions of This Title:
Digital Audiobook (6/3/2013)
Paperback (3/4/2014)
June 2013 Indie Next List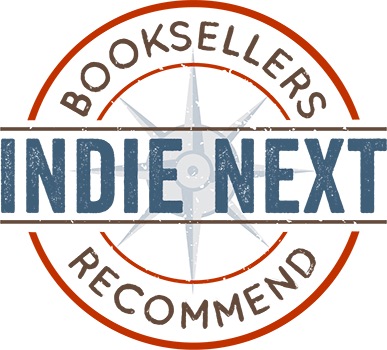 "This is an intricate yet accessible story of three characters - a young gay man disowned by his parents, an chef who was born the daughter of slaves, and a well-heeled woman in a troubled marriage - whose lives converge at a venerable restaurant in Manhattan. Their life stories unfold at Cafe Andres, leading to a stunning revelation that proves that there are no real coincidences in life. Heartfelt but not sappy, tragic but not disastrous, A Place at the Table celebrates the ultimate triumph of life and spirit. Book clubs and foodies will eat this one up!"
— Nancy Simpson-Brice, The Book Vault, Oskaloosa, IA
View the List
Description
From Susan Rebecca White, award-winning author of A Soft Place to Land and Bound South, comes a breathtaking story of three richly nuanced outcasts whose paths converge in a chic Manhattan café as they realize they must give up everything they thought they knew to find a home at last.

Alice Stone is famous for the homemade southern cuisine she serves at Café Andres, a chic gathering place for New York's cultural illuminati, and in her groundbreaking southern cookbook. But her past, on the other hand, is a mystery to all who know her. Upon Alice's retirement, Bobby Banks, a young gay man ostracized by his family in Georgia, sets out to revive the aging café with his own brand of southern cooking while struggling with heartbreak like he's never known. Meanwhile, seeking respite from the breakup of her marriage, wealthy divorcée Amelia Brighton finds solace in the company and food at Café Andres, until a family secret comes to light in the pages of Alice's cookbook that threatens to upend her life.

In her most accomplished novel yet, Susan Rebecca White braids together the stories of these three unforgettable characters who must learn that when you embrace the thing that makes you different, you finally may become whole.
Praise For A Place at the Table: A Novel…
For fans of The Help, a tale of Southern exiles--an older black woman (based on legendary chef Edna Lewis) and a young gay man--who find each other in New York City through their love of down-home cooking."

"Tasty…fascinating…each character is a convincing creation…a pleasure."

"White is convinced that coincidence doesn't exist, that we come together becasue there is a grand plan always at work. Rendering that truth so confidently and effortlessly--that is White's magic. Wanting each of us to find a place at the table--that is White's gift."

"Great expectations follow when a book opens with three distinct, seemingly unrelated story lines because you know somehow they all will be lashed together by the end….White's ability to write with a believable voice from three such disparate perspectives keeps the "How?" at bay, while providing a sounding board for social issues that continue to confront us today."

A Place at the Table is the story of troubled souls finding their way and making a place for themselves through the magic of the big city and a love of cooking. With unforgettable characters, rich detail, and seamless narration, White's new novel will long remain in the reader's mind and memory, a gentle reminder of the importance of acceptance in all it's forms and the myriad connections that surround us."

"The greatest Southern literature — from Faulkner on down — has dealt squarely with the broken pieces of the South. But White does this difficult work firmly in the modern age. The topics of classical Southern writing — race, class, religion — are all there, but she explores our more modern challenges, such as the acceptance of gay sons and daughters into our families, with a directness and courage that would do Flannery O'Connor proud….White has the remarkable ability — shared by only the greatest storytellers — to let her characters be who they are, for better or worse. Her writing never leads the reader to conclusions; it lets us draw our own."

"Beautifully told...White's characters are drawn with tremendous care and precision....perfectly observed."

"Engaging...a story of acceptance, of finding oneself, and of healing."

"In this latest from an emerging Southern literary voice…food, perspective cookbooks, and Southern influences link characters before they discover a deeper connection through guarded secrets from the past. White's prose is graceful and evocative."

"Beautifully written...inspiring."

"No writer should be able to write smoothly and cleanly from three very different perspectives about lost love, betrayal, pound cake, fear, family ties, racism, Baptists, "the other," Episcopalians, the south, and New York. But Susan Rebecca White has--and without a false note nor a single sentimental pink bow. All this in her new and best novel yet: A Place at the Table. The story is suspenseful, surprising in the best way, and ultimately resounding. It's so good I wish I could tell you more about it. The story will bring you face to face with all sorts of demons and lovely things--and with some very real people whom you just may recognize as family."
— Clyde Edgerton

"Susan Rebecca White is a first rate talent whose work is like good bread; it rises, and it leaves us filled. A Place at the Table is a love story written for expats and orphans, for all who seek home and find it in the most beautiful, the most unlikely place. This is a glorious novel, told in a pitch perfect voice. I love this book."
— Joshilyn Jackson, author of A Grown-Up Kind of Pretty

"A Place at the Table reads like a master chef's five course meal: each section makes its own delicious sense, but taken all together the intertwining stories in this novel create something uniquely magical. Susan Rebecca White made me think, made me cry, made my jaw drop, made me laugh out loud. A story of outsiders in this world, this fantastic book defies convention in plot, characterization, and even narrative structure, to forge something amazing in its pages: new identities, relationships you have not seen before, new stories, characters you will never forget. Like a brilliant new recipe: it works! Savor this confident storytelling -- you'll know you're in good hands from the first page. A book you'll devour quickly and then want to share with friends!"
— Lydia Netzer, author of Shine Shine Shine

"Susan Rebecca White creates a world as exact as a documentary film and as lyrically imagined as a poem, moving seamlessly between the voices of three disparate characters whose lives connect in surprising and satisfying ways. She has a remarkable ear for dialogue and gift for crafting moments—both big and small—that reveal humanity in all its awkward, muddled splendor. A Place at the Table stayed with me long after I turned the last page."
— Karen Abbott, author of American Rose
Atria Books, 9781451608878, 336pp.
Publication Date: June 4, 2013
About the Author
Susan Rebecca White is the author of three critically acclaimed novels, Bound South, A Soft Place to Land, and A Place at the Table. A graduate of Brown University and the MFA program at Hollins University, Susan has taught creative writing at Hollins, Emory, SCAD, and Mercer University, where she was the Ferrol A. Sams, Jr. Distinguished Chair of English Writer-in-Residence. An Atlanta native, Susan lives in Atlanta with her husband and son.
or
Not Currently Available for Direct Purchase