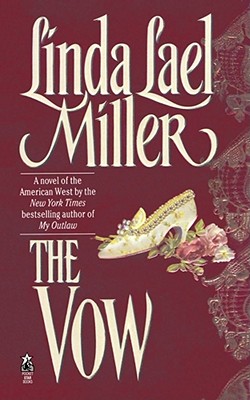 The Vow (Paperback)
Gallery Books, 9781451611298, 368pp.
Publication Date: August 1, 2010
* Individual store prices may vary.
Description
After twelve years, the headstrong Annabel McKeige is back in the frontier town of Parable, Nevada. Back to face the husband she left behind...the son she never saw grow to manhood...and the home where her heart broke when she lost a beloved daughter. But her intentioins regarding their marriage are soon clear -- even if her motives are not.

Gabe McKeige loved Annabel too fiercely to let a chance like this slip away. But the iron-willed rancher is also too proud to beg -- he didn't twelve years ago, and he won't now. So, Gabe sets out to woo Annabel the only way he knows...with passion-filled kisses and sensual touches that conjure the sweet firestorm of their marriage bed. And Annabel is finding that the man she once left is unbearably hard to resist....
About the Author
The daughter of a town marshal, Linda Lael Miller is a #1 New York Times and USA TODAY bestselling author of more than one hundred historical and contemporary novels, most of which reflect her love of the West. Raised in Northport, Washington, Linda pursued her wanderlust, living in London and Arizona and traveling the world before returning to the state of her birth to settle down on a horse property outside Spokane. Published since 1983, Linda was awarded the prestigious Nora Roberts Lifetime Achievement Award in 2007 by the Romance Writers of America. She was recently inducted into the Wild West Heritage Foundation's Walk of Fame for her dedication to preserving the heritage of the Wild West. When not writing, Linda loves to focus her creativity on a wide variety of art projects. Visit her online at LindaLaelMiller.com and Facebook.com/OfficialLindaLaelMiller.