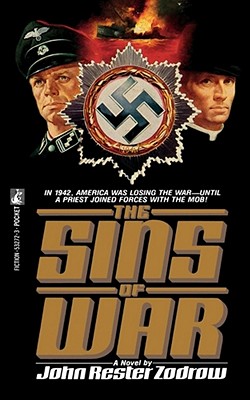 SINS OF WAR
Paperback

* Individual store prices may vary.
Description
In this historical fiction from screenwriter John Rester Zodrow, a priest exiled from the church due to scandal finds himself joining forces with a mob runner and a naval lieutenant in a battle to save his country.

The New York docks were working at a desperate pace, but German U-boats still knew when every convoy was going out and where exactly to destroy them. As a result, F.D.R. forced the U.S. Navy into a deal with the Catholic Church, getting them to hire the mafia and break the Nazi spy ring crippling American ships.

With every warship in New York's Harbor right on target for Nazi saboteurs, Nick Remington appears as the perfect liaison between the government, the Catholic Church, and the mafia. A man with nothing to lose who had fallen from his priestship under the heat of scandal becomes the go-between in a war of the damned.

But Nick is on a secret mission of his own. From the Vatican to the mob underworld and into the heart of a Nazi terrorist cell, Nick plunges himself into a furious battle to save his country and his soul.
Gallery Books, 9781451614145, 320pp.
Publication Date: July 18, 2010