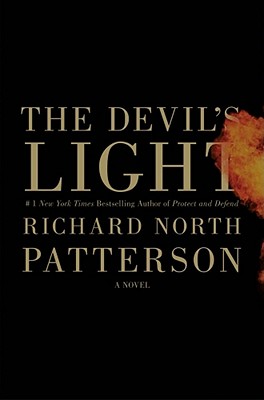 The Devil's Light (Hardcover)
Scribner, 9781451616804, 352pp.
Publication Date: May 3, 2011
* Individual store prices may vary.
or
Not Currently Available for Direct Purchase
Description
THE DEVIL'S LIGHT tells the story of an AL Qaeda operative named Amer Al Zaroor, who, on orders from Osama Bin Laden, directs the theft of a nuclear weapon from the Pakistani military, and then transports it toward its intended target, Israel. Meanwhile Bin Laden announces to the world that he will make a major terrorist strike on 9/11/10, the tenth anniversary of 9/11. Deep inside Washington, Brooke Chandler, a CIA operative whose cover was blown by an incompetent colleague in Lebanon, thinks he knows how the bomb is being moved toward its target and how to find it. First he must overcome the skepticism of the CIA and the White House, and then he must find the bomb and disable or detonate it before it causes the Middle East to go up in flames.
Praise For The Devil's Light…
"A nuclear bomb is about to explode in a major city whose streets will turn bright with the light of a thousand suns. In this brilliant novel, Richard North Patterson slips into t he minds of the mad and messianic and explores what it will mean for all of us if we allow an apocalyptic nightmare to become tomorrow's history-bending reality.
THE DEVIL'S LIGHT is more than the provocative ruminations of a master story teller. It is a powerful call to action-lest we find ourselves sifting through the radiated wreckage of a truth told too late.
Masterful and illuminating, THE DEVIL'S LIGHT is Richard North Patterson at his best. You will not want, or be able to, put this story down. It is tomorrow's catastrophe riding on the 'gleaming wings of science.'"
—William S. Cohen, former Secretary of Defense



"Impossible to dismiss as mere fiction, THE DEVIL'S LIGHT is a terrifying vision of what very well could bring down our world as we know it. With its real-life spies locked in a deathly struggle, this thrillingly told novel is all too real."
—Robert Baer, former CIA field officer and New York Times bestselling author



"The Devil's Light will grab you from the very first page and never let go. Patterson's amazing storytelling is made all the better by his emotionally complex characters. I was intrigued."
-Kathy Reichs, #1 New York Times best-selling author of 206 Bones



"THE DEVIL'S LIGHT dazzles and illuminates, a page-turner that smartly and in breath-taking fashion snaps to life the complexities of the middle east and the struggle of nations and players for power. The books literally barrels along as the stakes grow ever higher. Deeply researched and thoroughly plausible, Patterson's is one of the most intelligent and entertaining thrillers about the world as it is, and the possible world to come."
—Doug Stanton, author of Horse Soldiers and In Harm's Way
Advertisement