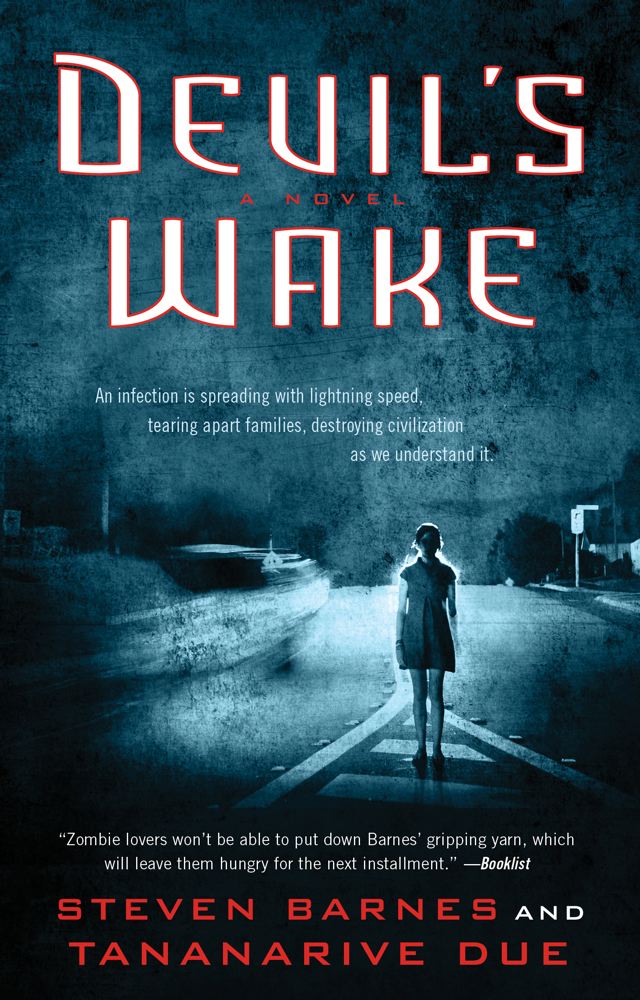 Devil's Wake (Paperback)
Atria Books, 9781451617009, 278pp.
Publication Date: July 31, 2012
Description
The first book of an exciting new paranormal series from two award-winning authors about what happens when an alien race brings Earth to the brink of the Apocalypse. What happens when an unprecedented infection sweeps the world, leaving the earth on the brink of the Apocalypse? But this infection goes far beyond disease. Beyond even the nightmare images of walking dead or flesh-eating ghouls. The infected are turning into creatures unlike anything ever dreamed of . . . more complex, more mysterious, and more deadly. Trapped in the northwestern United States as winter begins to fall, Terry and Kendra have only one choice: they and their friends must cross a thousand miles of no-man's-land in a rickety school bus, battling ravenous hordes, human raiders, and their own fears. In the midst of apocalypse, they find something no one could have anticipated . . . love.
About the Author
Tananarive Due is an award-winning Essence bestselling author of Blood Colony, Good House, and Joplin's Ghost. She lives in Smyrna, Georgia.Steven Barnes is an award-winning author of twenty-three novels, including the New York Times bestseller Star Wars: The Cestus Deception. He lives in Smyrna, Georgia.
Praise For Devil's Wake…
"Zombie lovers won't be able to put down Barnes' gripping yarn, which will leave them hungry for the next installment." — Booklist



"Adds welcome diversity to the crowded zombie field."



"An enjoyable read . . . . solid storytelling."



"Very fast paced and wonderfully written horror."
Advertisement