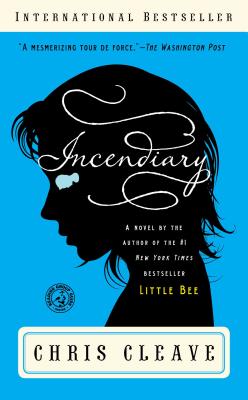 Incendiary
Paperback

* Individual store prices may vary.
Other Editions of This Title:
Digital Audiobook (6/4/2012)
Paperback (9/19/2006)
Compact Disc (8/1/2005)
Paperback (12/29/2009)
Description
I am a woman built upon the wreckage of myself. In an emotionally raw voice alive with grief, compassion, and startling humor, a woman mourns the loss of her husband and son at the hands of one of history's most notorious criminals. And in appealing to their executioner, she reveals the desperate sadness of a broken heart and a working-class life blown apart.
Praise For Incendiary…
"Cleave has achieved something rare. . . . [The narrator] will break your heart and remind you how, in the face of the uncontrollable and the inexplicable, humor can allow one to survive."—San Francisco Chronicle




"An audacious, provocative voice . . . [Cleave] has a clear and disturbing vision of the psychological effects of an attack on a city population." —The New York Times Book Review



"In Cleave's gripping story…[his] portrayal of a woman unraveling in the face of overwhelming grief is both compelling and haunting…'Incendiary reminds us that in the face of uncontrollable and unimaginable tragedy, humor and words can provide comfort, but ultimately each of us must search deep within ourselves for the resilience to survive…' The heroine's plea to Bin Laden is at once filled with despair, rage, and acerbic wit… it is about more than just one mother's loss. It's also a subtle political commentary on the loss of principles, loss of respect, loss of freedoms, and loss of innocence that can surface in a city or nation after a terrorist attack. Like the blast itself, the emotions consume all those in its path…Incendiary suggests that even amid the rubble of a terrorist attack, we can gain a glimpse of hope for a better future, stay open to hidden gifts in one's life, and perhaps even discover that we are capable of forgiveness of our own fragility and carelessness as well as that of others."—Boston Globe



"Fiction can be a highly effective way of depicting terror… because fine writing – and Incendiary is a very fine example – is such an eloquent human instrument." —The Economist



"Sensitive, artful, and deft. . . . Cleave's Orwellian look at the way we live is hyper-realistic, his narrator true to the point where one can almost hear her ragged breathing, smell the gin and tears on her breath. . . . A near-perfect debut that will give the reader nightmares that may seem far too real on waking."—The Sun (Baltimore)



"Cleave…has a phenomenal talent for melodrama, a dishy, vicious sense of humor, and a sprinter's force as a writer." —New York Observer



"The eloquence of Cleave's heroine is equal to the atrocity that claims her family. She is by turns funny, sad, flawed, sympathetic, both damaged and indomitable, and triumphantly convincing. … The unnamed 'I' of Incendiary is a true survivor." —The Sunday Telegraph (London)
Simon & Schuster, 9781451618495, 237pp.
Publication Date: January 11, 2011