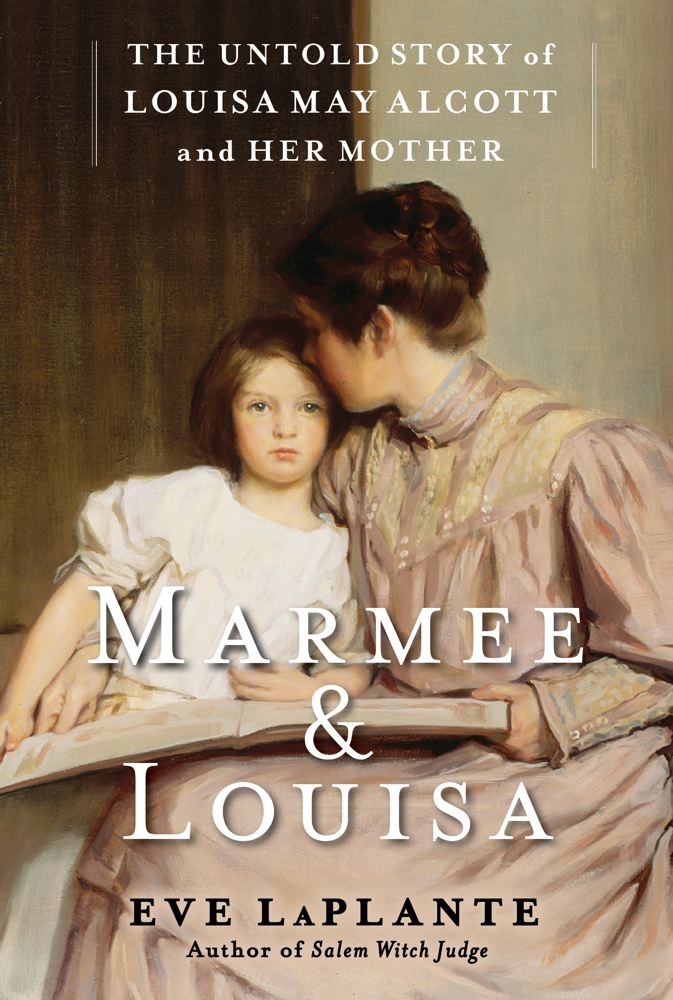 Marmee & Louisa (Hardcover)
The Untold Story of Louisa May Alcott and Her Mother
Free Press, 9781451620665, 368pp.
Publication Date: November 6, 2012
* Individual store prices may vary.
November 2012 Indie Next List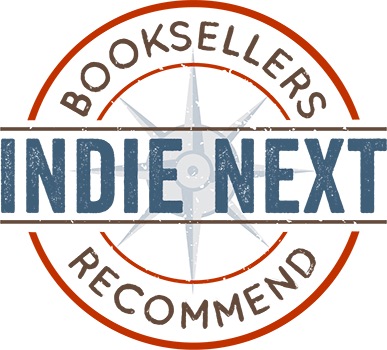 ""
— Christopher Rose, Andover Bookstore, Andover, MA
View the List
Description
Based on newly uncovered family papers, this groundbreaking and intensely moving portrait of Louisa May Alcott's relationship with her mother will completely transform our understanding of one of America's most beloved authors. Louisa May Alcott was one of the most successful and bestselling authors of her day, earning more than any of her male contemporaries. Her classic Little Women has been a mainstay of American literature since its release nearly 150 years ago, as Jo March and her calm, beloved "Marmee" have shaped and inspired generations of young women. Biographers have consistently attributed Louisa's uncommon success to her father, Bronson Alcott, assuming that this outspoken idealist was the source of his daughter's progressive thinking and remarkable independence. But in this riveting dual biography, award-winning biographer Eve LaPlante explodes these myths, drawing from a trove of surprising new documents to show that it was Louisa's actual "Marmee," Abigail May Alcott, who formed the intellectual and emotional center of her world. Abigail, whose difficult life both inspired and served as a warning to her devoted daughters, pushed Louisa to excel at writing and to chase her unconventional dreams in a male-dominated world. In Marmee & Louisa, LaPlante, Abigail's great-niece and Louisa's cousin, re-creates their shared story from diaries, letters, and personal papers, some recently discovered in a family attic and many others that were thought to have been destroyed. Here at last Abigail is revealed in her full complexity--long dismissed as a quiet, self-effacing background figure, she comes to life as a fascinating writer and thinker in her own right. A politically active feminist firebrand, she was a highly opinionated, passionate, ambitious woman who fought for universal civil rights, publicly advocating for abolition, women's suffrage, and other defin-ing moral struggles of her era. In this groundbreaking work, LaPlante paints an exquisitely moving and utterly convincing portrait of a woman decades ahead of her time, and the fiercely independent daughter whose life was deeply entwined with her mother's dreams of freedom. This gorgeously written story of two extraordinary women is guaranteed to transform our view of one of America's most beloved authors.
Praise For Marmee & Louisa: The Untold Story of Louisa May Alcott and Her Mother…
A November 2012 Indie Next Great Read (American Booksellers Association)
"One of the top ten books of 2012."
--National Public Radio on Marmee & Louisa
"Abigail May Alcott… [or] 'Marmee,' as her daughters called her, was a fine writer, an indefatigable reformer, a devoted teacher — and, above all, Louisa's literary lodestar ... [After] the wildly popular Little Women … [Bronson Alcott] was, he crowed, 'the Father of Miss Alcott.' At last, people came to hear him lecture. To his credit, though, and after his fashion, he mentioned in passing that Louisa's mother hadn't yet received 'her full share.' To her credit, LaPlante evens the score."



"The single most memorable character from a 2012 book… [is] Louisa May Alcott's mother, Abigail, who is one of the subjects of Eve LaPlante's MARMEE & LOUISA – someone I knew nothing about and whose activist life and tart, intelligent writing just blew me away."
--Salon on Marmee & Louisa
"Superbly crafted… LaPlante painstakingly filled in numerous gaps in the young years of the Alcott sisters and especially their mother. What emerges is not only an impeccably documented and verified biographical masterpiece, but also a genuine story of women who were heroines of their time, defying the social and political conventions of 19th-century America… Once the silent mentor, 'Marmee'… is now a potent feminist voice in history… [This is] a compelling and intensely moving story whose truth is all the more powerful for being fleshed out in such an engaging and heartfelt style."



"[An] involving mother-daughter portrait ... Although bitter ironies mark each woman's story, vividly set within the social upheavals of the Civil War era, their profound love, intellect, and courage shine."
--Booklist, starred review on Marmee & Louisa
"An important book about an important relationship. Writing engagingly and with precision, Eve LaPlante sheds new light on the Alcott story, a story that is in some ways the story of America."

-Jon Meacham


"Engrossing... LaPlante, a descendant of the Alcotts, pursued this untold story after discovering forgotten journals and letters in an attic trunk. In her skilled hands these documents yield Abigail unabridged: a thinker, writer, activist, wife and mother who held fast to her convictions in the face of terrible suffering...[T]his is a biography of Louisa, too, and LaPlante makes a compelling case that it was Abigail, not Bronson, who encouraged Louisa not only to channel her considerable energy through writing, but also to pursue publication and to weather the censorship that female writers faced...In bringing to life the woman who made Louisa May Alcott's work possible, LaPlante shows us that there's even more to admire in the real Abigail than in the fictional Marmee."
--The Washington Post on Marmee & Louisa
"This revealing biography... will forever change how we view the characters and their relationships in Louisa's novels... Through LaPlante's book we see how Louisa drew heavily from Abigail's life experiences in her own writings.... Alcott fans who revel in LaPlante's biography can read to the very last page and then turn to a bonus... companion volume, MY HEART IS BOUNDLESS, writings of Abigail May Alcott."



"A revelatory dual biography... LaPlante makes a convincing case that Abigail's doggedly pragmatic responses to the intertwined and ongoing catastrophes of Bronson's inconsistent emotional involvement and the family finances left an indelible impression on Louisa, who vowed from an early age to take care of her mother... [D]emonstrates that Abigail's daughters were her dreams made manifest."
--The Seattle Times on Marmee & Louisa
"A romance... The eye-opener of Eve LaPlante's marvelous new dual biography...is that Abigail was every inch the social philosopher that Bronson was when it came to issues of abolition and women's rights.... Marmee & Louisa charts Abigail's relatively unacknowledged influence as a progressive thinker on her famous daughter Louisa.... When Louisa began to write Little Women... she drew material from her mother's approximately 20 volumes of diaries. Until Abigail's death...she was her daughter's closest confidant and biggest booster."

-Maureen Corrigan


"Until recently, most scholarship has glossed over Abigail's influence on Louisa's writing, focusing instead on the role of Louisa's father, who was often absent. Drawing on newly discovered letters and diary entries, this fascinating dual biography corrects the record by revealing the enormously close bond that was shared by mother and daughter,...showing that Abigail was Louisa's most important intellectual mentor."
--BUST (five stars) on Marmee & Louisa
"Convincingly argue[d]... Of interest to anyone who enjoys mother/daughter stories, American history, or literary studies… In the winter season, when many of us will cue our DVD players to the opening scene of LITTLE WOMEN, Marmee & Louisa is well worth a read."



"[Marmee & Louisa] shows just how much iconic children's author Louisa May Alcott (1832–1888) "was her mother's daughter"… previously undiscovered family papers and untapped pages from Abigail's dairies … provide new evidence exposing her undeniable influence on her daughter … Fresh material gives flesh to the formerly invisible Abigail, revealing how she and her famous daughter mirrored one another … Thoroughly researched and moving."
--Kirkus on Marmee & Louisa
"LaPlante sheds light on Abigail May Alcott… [who] is shown to have been a remarkable intellect and a progressive who played a primary role in Louisa's life. LaPlante pays meticulous attention to primary sources, delving into the surviving diaries of mother and daughter. This heavily researched double biography serves as a kind of twin to John Matteson's Eden's Outcasts. Nineteenth-century New England literature buffs and Alcott aficionados will appreciate this well-wrought study."



"'Let the world know you are alive!' Abigail Alcott counseled her daughter, who amply did, having inherited her mother's spirit and frustrations, diaries and work ethic. Along the way Louisa May Alcott immortalized the woman in whose debt she understood herself to be and who ultimately died in her arms; Eve LaPlante beautifully resurrects her here. A most original love story, taut and tender."
— Stacy Schiff, Pulitzer Prize winner and New York Times bestselling author of Cleopatra: A Life
"Eve LaPlante's Marmee & Louisa is a heartwarming and thoroughly researched story of family interdependence very much in the style of Louisa's own unforgettable Little Women. No other biographer has examined so thoughtfully and with such compassion the mother-daughter relationship that supported both women through decades of adversity and brought a great American novel into being."

-Megan Marshall, author of The Peabody Sisters: Three Women Who Ignited American Romanticism andMargaret Fuller: A New American Life


"'Reason and religion are emancipating woman from that intellectual thralldom that has so long held her captive.' That was the dearest hope of Louisa May Alcott's mother Abigail, who was a writer herself and juggled work and family in ways that will be strikingly familiar to many contemporary readers. Marmee & Louisa is the engrossing story of a vibrant, talented woman whose life and influence on her famous daughter has, until now, been erased."

-Anne-Marie Slaughter, Bert G. Kerstetter '66 University Professor of Politics and International Affairs, Princeton University


"[An] involving mother-daughter portrait…and a fresh perspective on Louisa….Louisa's unconventional father, Bronson, has received far more attention than his long-suffering, feminist wife...Her own dreams cruelly thwarted, Abigail brilliantly nurtured Louisa's literary genius. Although bitter ironies mark each woman's story, vividly set within the social upheavals of the Civil War era, their profound love, intellect, and courage shine."
Book Videos
or
Not Currently Available for Direct Purchase