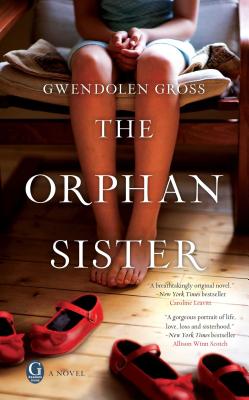 The Orphan Sister (Paperback)
Gallery Books, 9781451623680, 304pp.
Publication Date: July 5, 2011
* Individual store prices may vary.
Description
A lyrical and thought provoking novel perfect for book clubs, The Orphan Sister by Gwendolyn Gross questions the intricacies of nature and nurture, and the exact shape of sisterly love…

Clementine Lord is not an orphan. She just feels like one sometimes. One of triplets, a quirk of nature left her the odd one out. Odette and Olivia are identical; Clementine is a singleton. Biologically speaking, she came from her own egg. Practically speaking, she never quite left it. Then Clementine's father—a pediatric neurologist who is an expert on children's brains, but clueless when it comes to his own daughters—disappears, and his choices, both past and present, force the family dynamics to change at last. As the three sisters struggle to make sense of it, their mother must emerge from the greenhouse and leave the flowers that have long been the focus of her warmth and nurturing.

For Clementine, the next step means retracing the winding route that led her to this very moment: to understand her father's betrayal, the tragedy of her first lost love, her family's divisions, and her best friend Eli's sudden romantic interest. Most of all, she may finally have found the voice with which to share the inside story of being the odd sister out...
About the Author
Gwendolen Gross is the author of five critically acclaimed novels, including The Orphan Sister and The Other Mother. She has worked with porcupines and kinkajous as a science demonstrator, on mountain tops as a naturalist, as an editor, opera singer, writing instructor, and mom. She lives in Northern New Jersey with her husband, daughter, and son.
Praise For The Orphan Sister…
"Breathtakingly original. A haunting exploration of love, loyalty, sisters, hope, and the ties that bind us together—and make the ground tremble beneath us when they break. I loved, loved, loved this novel." —Caroline Leavitt, New York Times bestselling author of Pictures of You

"This charming portrait of an impossibly gorgeous and gifted family is something rare: a delightful confection, filled with humor and warmth, that also probes the complex nature of identity, the vagaries of romantic and filial love, and the materialism inherent in contemporary American culture."—Joanna Smith Rakoff, author of A Fortunate Age

"Engaging and sentence-perfect, wonderful in so many ways, but I love it best for its vibrant, emotionally complex main character Clementine. I felt so entirely with her, as she loves those around her with both devotion and complexity and as she struggles to achieve a delicate balance between belonging to others and being herself."—New York Times bestseller Marisa de los Santos

"With exquisite language and an empathetic ear, Gwendolen Gross paints a gorgeous portrait of life, love, loss and sisterhood, and forces you to ask yourself: how far will you go for your family and what secrets can shatter even that bond? The Orphan Sister will linger long after you've turned the final page." —Allison Winn Scotch, New York Times bestselling author of The One That I Want

"A well-written novel about complex family relationships."—Library Journal