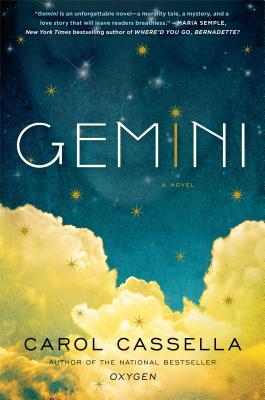 Gemini
A Novel
Hardcover

* Individual store prices may vary.
Other Editions of This Title:
Library Binding, Large Print (7/1/2014)
March 2014 Indie Next List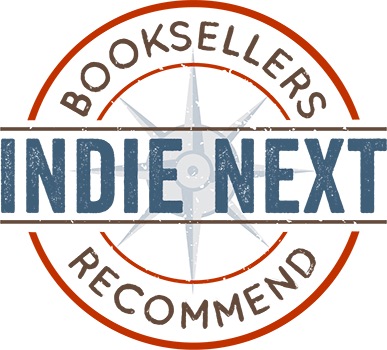 "A medical mystery, a love story, and a novel of depth and complexity - Cassella manages all of this in Gemini. Jane Doe is transferred late at night into the care of ICU doctor Charlotte Reese. Jane may have been dropped on the hospital doorstep with a thick pile of papers detailing everything that can go wrong with her after a hit-and-run accident, but the crucial detail of her identity is missing, and with it the people who would speak for her while she dwells in a coma. As Charlotte attempts to unravel the mystery of her patient, she finds herself examining her own life. Full of suspense, heartbreak, insight, and a gripping, unexpected ending, Gemini is a pleasure to read."
— Luisa Smith, Book Passage, Corte Madera, CA
View the List
Description
A captivating medical mystery wrapped in a contemporary love story—from a practicing MD whose novels are "just what the doctor ordered" (People).

A stranger's life hangs in the balance. What if you had the power to decide if she lives or dies?

Dr. Charlotte Reese works in the intensive care unit of Seattle's Beacon Hospital, tending to patients with the most life-threatening illnesses and injuries. Her job is to battle death—to monitor erratic heartbeats, worry over low oxygen levels, defend against infection and demise.

One night a Jane Doe is transferred to her care from a rural hospital on the Olympic Peninsula. This unidentified patient remains unconscious, the victim of a hit and run. As Charlotte and her team struggle to stabilize her, the police search for the driver who fled the scene.

Days pass, Jane's condition worsens, and her identity remains a mystery. As Charlotte finds herself making increasingly complicated medical decisions that will tie her forever to Jane's fate, her usual professional distance evaporates. She's plagued by questions: Who is Jane Doe? Why will no one claim her? Who should decide her fate if she doesn't regain consciousness—and when?

Perhaps most troubling, Charlotte wonders if a life locked in a coma is a life worth living.

Enlisting the help of her boyfriend, Eric, a science journalist, Charlotte impulsively sets out to uncover Jane Doe's past. But the closer they get to the truth, the more their relationship is put to the test. It is only when they open their hearts to their own feelings toward each other—and toward life itself—that Charlotte and Eric will unlock Jane Doe's shocking secret, and prepare themselves for a miracle.

Filled with intricate medical detail and set in the breathtaking Pacific Northwest, Gemini is a riveting and heartbreaking novel of moral com­plexity and emotional depth.
Praise For Gemini: A Novel…
"Once again, Carol Cassella has written a novel full of gorgeously rendered characters, fascinating medical detail and tour de force plot twists. From its gripping first pages straight through to its stunning conclusion, Gemini is an unforgettable novel—a morality tale, a mystery, and a love story that will leave readers breathless."
— Maria Semple, New York Times bestselling author of Where'd You Go Bernadette?

"With big themes, an unforgettable setting, high stakes, mystery, suspense, heartbreak, human triumph, and rare insight, Gemini surprises and fascinates at every turn. Nobody writes about the miracle of the human organism like Carol Cassella. Gemini is a novel sure to keep readers flipping pages deep into the night."
— Jonathan Evison, New York Times bestselling author of West of Here

"Carol Cassella has written a wonderful novel. A deeply moving story about the heartbreaking pursuit of happiness by a courageous woman without means. Gemini is a page turner, I had a hard time putting down."
— Jan-Philipp Sendker, international bestselling author of The Art of Hearing Heartbeats

"GEMINI is an engrossing, compelling page-turner of a novel that will keep you guessing until the very end. Carol Cassella's expertly crafted story about love, genetics, loss, and the search for identity will resonate deeply with readers."
— Kristin Hannah, # 1 New York Times bestselling author of Fly Away and Home Front

"Carol Cassella's novel taps into the very core of every person's hopes and dreams...and their fears. Her beautifully crafted story explores the unbearable fragility of the human body, and ultimately celebrates the sturdiness of the human spirit. This book is a triumph of literary mastery and emotional resonance."
— Susan Wiggs, #1 New York Times bestselling author of The Apple Orchard

"A natural born story-teller, Cassella's vivid novel, beautifully set in the Pacific Northwest, creates a haunting backdrop for this spellbinding examination of how family, loss, genetics and ultimately the triumph of love can connect and confound us all."
— Lee Woodruff, # 1 New York Times bestselling author of In an Instant and Those We Love Most

"A book at turns heartwarming and heartbreaking, it invites us to accept, if nothing else, that the only way to live is to 'cling to every moment even as you [leap] into the next.'"
— Publishers Weekly (starred review)

"A compelling look at the collision of a physician's professional and personal lives…A uniquely involving read."
— Booklist

"[GEMINI] poses interesting medical questions and offers deepening mysteries to keep the reader turning the pages."
— Library Journal, Starred Review

"Whatever genre you want to assign it, the suspense works, the setting is starkly beautiful, and the characters give the reader a lot to think about."
— Word Joy

"Cleverly but incrementally, Cassella—a practicing physician as well as an author—puts together the pieces of Jane Doe's mystery even as she ponders, through Charlotte, the Big Questions."
— BookPage.com

"Cleverly but incrementally, Cassella—a practicing physician as well as an author—puts together the pieces of Jane Doe's mystery even as she ponders, through Charlotte, the Big Questions."
— BookPage.com

"Cassella delivers a mind-bending, emotionally charged story featuring tough medical and end-of-life issues. The plot slowly builds as we learn the backstory of a critically injured patient and the dilemmas facing her doctor. Not your ordinary mystery, this is an unusual plot and a great, thought-provoking read."
— RTBookReviews.com

"It is a gripping fictional narrative that will spark conversations about the very real moral dilemmas we face in this age of medical miracles."
— Bainbridge Review

"This is a riveting, suspenseful story, full of vivid characters and stirring reflections on medical and genetic issues…Cassella is a gifted writer, gorgeously animating her landscapes and the forces of nature, underlining her theme that even medicine cannot save her characters from mortality."
— Seattle Times

"Overall, Cassella has created a work of insightful characterizations, finely crafted language and socioeconomic contrasts that are detailed in almost Dickensian fashion."
—Bellingham Herald


"I think the alternating-points-of-view-chapters device has been overdone in some recent works of fiction, but Cassella gets it right. We read along, anticipating the solution of juicy mysteries and dilemmas, suspecting from the tone that not everyone can live happily ever after. I highly recommend it!"
Simon & Schuster, 9781451627930, 352pp.
Publication Date: March 4, 2014
About the Author
Carol Cassella, MD, is a practicing anesthesiologist, novelist, and speaker. She majored in English literature at Duke University and attended Baylor College of Medicine. She is the bestselling author of the novels Gemini, Oxygen, and Healer, published by Simon & Schuster. Carol lives on Bainbridge Island, Washington, with her husband and two sets of twins. Visit the author at CarolCassella.com.
Book Videos
or
Not Currently Available for Direct Purchase