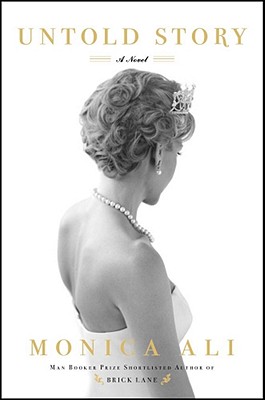 Untold Story
A Novel
Hardcover

* Individual store prices may vary.
Other Editions of This Title:
Digital Audiobook (6/27/2011)
Paperback (6/5/2012)
Paperback (7/5/2012)
Hardcover (2/1/2012)
Hardcover (3/1/2011)
Paperback (11/1/2011)
August 2011 Indie Next List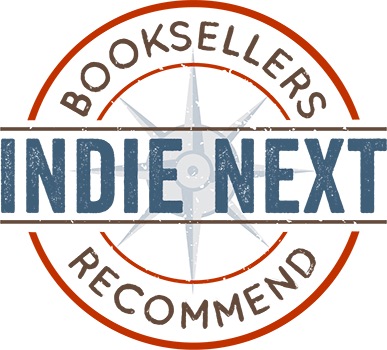 "Spoiler alert! This perfect summer read ties into the recent Royal Wedding so tightly that one feels rather guilty in a faintly voyeuristic way. It is also fascinating as an imagined, but quite believable, character study. And best of all, it comes from the pen of the wonderful Monica Ali!"
— Dana Brigham, Brookline Booksmith, Brookline, MA
View the List
Description
When Princess Diana died in Paris's Alma tunnel, she was thirty-seven years old. Had she lived, she would turn fifty on July 1, 2011. Who would the beloved icon be if she were alive today? What would she be doing? And where? One of the most versatile and bold writers of our time, Monica Ali has imagined a different fate for Diana in her spectacular new novel, Untold Story.

Diana's life and marriage were both fairy tale and nightmare rolled into one. Adored by millions, she suffered rejection, heartbreak, and betrayal. Surrounded by glamour and glitz and the constant attention of the press, she fought to carve a meaningful role for herself in helping the needy and dispossessed. The contradictions and pressures of her situation fueled her increasingly reckless behavior, but her stature and her connection with her public never ceased to grow. If Diana had lived, would she ever have found peace and happiness, or would the curse of fame always have been too great?

Fast forward a decade after the (averted) Paris tragedy, and an Englishwoman named Lydia is living in a small, nondescript town somewhere in the American Midwest. She has a circle of friends: one owns a dress shop; one is a Realtor; another is a frenzied stay-at-home mom. Lydia volunteers at an animal shelter, and swims a lot. Her lover, who adores her, feels she won't let him know her. Who is she?

Untold Story is about the cost of celebrity, the meaning of identity, and the possibility—or impossibility—of reinventing a life. Ali's fictional princess is beautiful, intrepid, and resourceful and has established a fragile peace. And then the past threatens to destroy her new life. Ali has created a riveting novel inspired by the cultural icon she calls "a gorgeous bundle of trouble."
Praise For Untold Story: A Novel…
"Monica Ali has always been a brilliant and provocative writer, but
Untold Story
is not only a gripping read but a compassionate portrait of a woman in turmoil--her finest novel yet."--
Gary Shteyngart, author of Super Sad True Love Story
"Haunting and intensely readable, this is something between a thriller and a ghost story."
—Lady Antonia Fraser
"A terrific, clever, multi-layered and subtle book (and let's not forget - hugely entertaining!)."—
Joanne Harris, author of Chocolat and Blueeyedboy
"It is always said that Princess Diana was hunted and haunted, that her story contained the seeds of a contemporary myth. It was obvious that only the imagination of a first-rate novelist could master that material and make it fully and unforgettably alive. We now have the book we have been waiting for in Monica Ali's
Untold Story
. It is a beautiful, gripping accomplishment, a treat for the heart and the head, and will be a joy to readers who believe in the possibility that a book can transform your basic sense of life."
—Andrew O'Hagan, Booker-shortlisted author of Our Fathers, Be Near Me and The Life and Opinions of Maf the Dog
"Ali tells her story with unobtrusive, restrained prose... We've long since disappeared into the fiction. Lydia has become her own character, Diana a ghost: naive and vulnerable, self-centered, familiar to us in her self-destruction and her dark fairy-tale life but now entirely real and sympathetic. This remarkable transformation allows Ali to ponder the essence of what makes a person: in this case the sheer tenacity of a clever fighter, both silly and bold –and clearly the author's impetus for taking on, with astounding confidence, the woman who captivated the entrie world."
—San Francisco Chronicle
"An unapologetic hybrid of a novel, a literary examination of identity and a page-turning thriller, complete with car chase."
—O, the Oprah magazine
"Ms. Ali builds tension as slickly as any thriller screenwriter: we find ourselves avidly rooting for Lydia to elude her stalker and somehow to hold on to the normal life she has made for herself."
—Michiko Kakutani, New York Times
"A dazzling feat... All the pistons are firing."
—Washington Post
"Norman Rockwell couldn't paint a more affectionate portrait of small-town America."
—USA Today
"A masterpiece of suspense… This is a startlingly intelligent, perceptive and entertaining piece of fiction. It's quite brilliant."—
Daily Mirror (UK)
"Thoughtful, compassionate… A suspenseful and gripping read."—
Financial Times
"Ali's third-person princess is a very convincing and sympathetic figure… Extremely skillfully done."—
Observer (UK)
"
Builds to a thrilling and rewarding finish… Daring and engrossing."—
Booklist (starred review)
"Irresistible...Lydia's unsent letters...are delightful, containing the novel's emotional core."
—New York Times Book Review
"Astonishing… Tightly structured and lyrically told."
—People
(four stars)
"Brilliant... Riveting to the end."
—Buffalo News
"A great beach read... [Ali] is a gifted author."
—ABC News
"Rich... heart-felt writing."
—Miami Herald
"A revelation... A compassionate portrait of the flawed and magnificent woman."
—Globe and Mail
"Ali, a gorgeous stylist, has a wicked good time describing Grabowski in all his rumpled, greasy glory... beautifully written and cleverly imagined."
—Cleveland Plain Dealer
"
Builds to a thrilling and rewarding finish… Daring and engrossing."—
Booklist (starred review)
"A sympathetic...insightful portrait of a woman held captive by the demons from her past."
—Jerusalem Post
"A masterpiece of suspense… This is a startlingly intelligent, perceptive and entertaining piece of fiction. It's quite brilliant."—
Daily Mirror (UK)
"Ali packs so much into the book, as she builds a portrait of the world's most famous woman at breaking point, introducing elements of doubt through her paranoia, her emotional state and her erratic behavior prior to her death…. Ali builds the tension masterfully… A compelling and intriguing look at celebrity and the media through a fascinating and complex character."—
Sunday Telegraph (Australia)
"
Untold Story
is a superior thriller."—
The Daily Telegraph (UK)
"Ali's third-person princess is a very convincing and sympathetic figure… Extremely skillfully done."—
Observer (UK)
"Absorbing
… Ali has written a thoughtful book about a serious theme: the insanity of celebrity culture… Exercising the novelist's right to imagine, she has tried to get inside the head of the biggest celebrity of our age. It's a bold move, and it will offend people who have made a quasi-religious idol of the princess. But the artistry of Ali's execution justifies her risky choice of material… While reading this book, you genuinely feel she might still be out there somewhere, living the unobserved life she never had."—
Weekend Australian
"An exciting psychological thriller with several unpredictable twists. Ali takes the testosterone-loaded concept of the stake-out and adds a feminine touch."—
The Age (Australia)
Scribner, 9781451635485, 272pp.
Publication Date: June 28, 2011
About the Author
Monica Ali has been named by Granta as one of the twenty best young British novelists. She is the author of In the Kitchen, Alentejo Blue, and Brick Lane, which was shortlisted for the Man Booker Prize. She lives in London with her husband and two children.
or
Not Currently Available for Direct Purchase