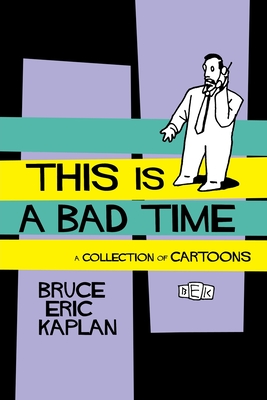 This Is a Bad Time (Paperback)
A Collection of Cartoons
Simon & Schuster, 9781451636413, 192pp.
Publication Date: January 2, 2011
* Individual store prices may vary.
Description
In this brilliant new cartoon collection, Bruce Eric Kaplan examines the lives and loves of anxious housewives, mournful insects, crabby senior citizens, self-righteous toddlers, bitter sheep, and befuddled businessmen, among others. If you are one of the above, or know anyone who is, or ever hope to be one yourself, this book is for you.