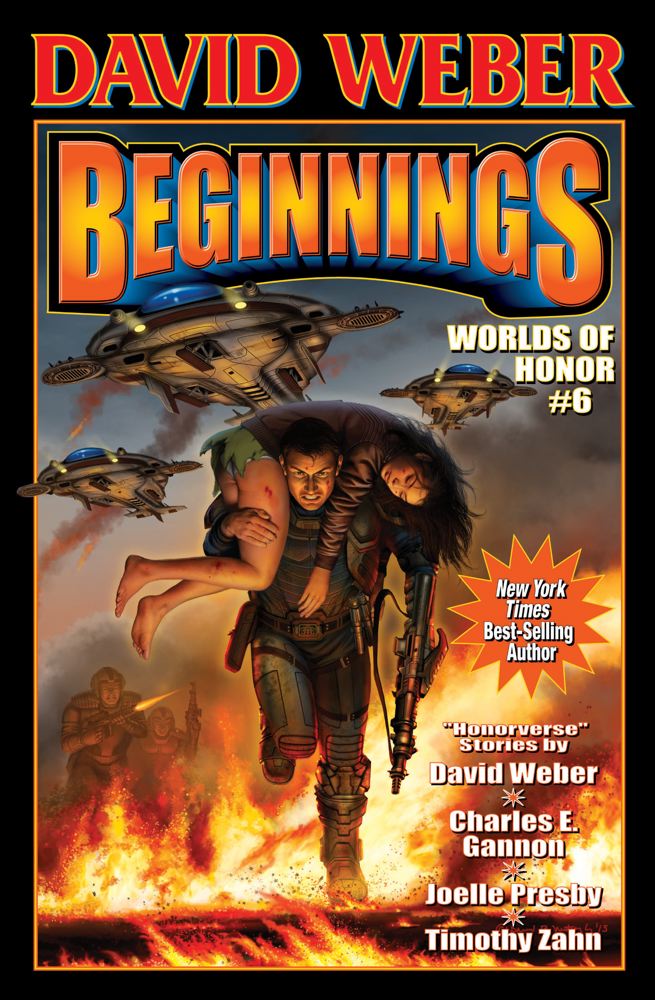 Beginnings (Hardcover)
Worlds of Honor 6
Baen, 9781451639032, 384pp.
Publication Date: July 2, 2013
Other Editions of This Title:
Mass Market (8/26/2014)
* Individual store prices may vary.
Description
The hottest military science fiction series of all time continues with a collection of tales by New York Times bestselling authors Timothy Zahn, Charles E. Gannon, David Weber and more. Set in Weber's Honor Harrington Series. The hottest military science fiction series of all time continues. The mission: to boldly explore David Weber's Honorverse; to deliver all the action, courage, derring-do, and pulse-pounding excitement of space naval adventure with tales set in a world touched by the greatness of one epic heroine: Honor Harrington. This sixth volume in the popular Worlds of Honor series includes stories by 1635: Papal Stakes coauthor and best seller Charles E. Gannon, New York Times bestseller and Star Wars phenomenon, Timothy Zahn and Joelle Presby. It's rounded out with an all-new David-Weber-authored novella featuring a young Manticoran Royal Navy commander who goes by the name Harrington. About David Weber and the Honor Harrington series:
." . .everything you could want in a heroine....excellent...plenty of action."--Science Fiction Age "Brilliant Brilliant Brilliant "--Anne McCaffrey "Compelling combat combined with engaging characters for a great space opera adventure."--Locus "Weber combines realistic, engaging characters with intelligent technological projection. . .Fans of this venerable space opera will rejoice. . ."--Publishers Weekly
About the Author
With over seven and a half million copies of his books in print and seventeen titles on the New York Times bestseller list, David Weber is the science fiction publishing phenomenon of the new millennium. In the hugely popular Honor Harrington series, the spirit of C.S. Forester's Horatio Hornblower and Patrick O'Brian's Master and Commander lives on-into the galactic future. Books in the Honor Harrington and Honoverse series have appeared on fourteen best seller lists, including those of The Wall Street Journal, The New York Times, and USA Today. While Weber is best known for his spirited, modern-minded space operas, he is also the creator of the Oath of Swords fantasy series and the Dahak science fiction saga. Weber has also engaged in a steady stream of bestselling collaborations, including his Starfire series with Steve White, which produced the New York Times bestseller The Shiva Option among others. Weber's collaboration with alternate history master Eric Flint led to the bestselling 1634: The Baltic War, and his planetary adventure novels with military science fiction ace and multiple national best-seller John Ringo includes the blockbusters March to the Stars and We Few. Finally, Weber's teaming with Linda Evans produced the bestselling Multiverse series. David Weber makes his home in South Carolina with his wife and children.
or
Not Currently Available for Direct Purchase