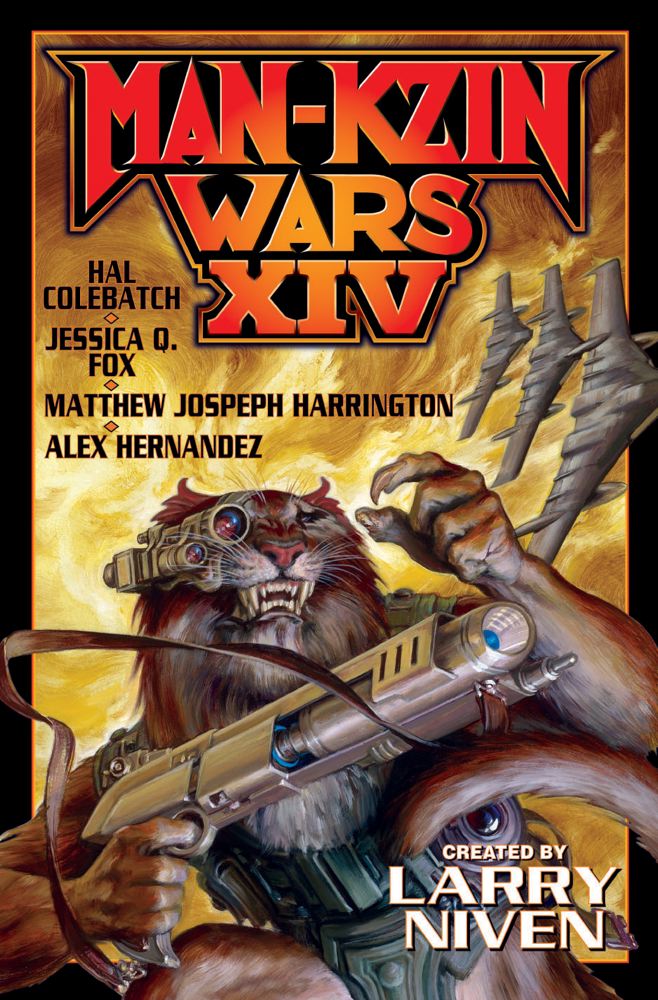 Man-Kzin Wars XIV (Paperback)
Baen, 9781451639384, 217pp.
Publication Date: December 3, 2013
* Individual store prices may vary.
Description
The perennially best-selling series set in Larry Niven's Man-Kzin universe continues with entry #14 including hard-hitting and thought-inducing tales from a host of talented contributors Hal Colebatch, Matthew Joseph Harrington, Alex Hernandez, Jessica Q. Fox, and more. The catlike alien Kzin, formerly invincible conquerors of all they encountered, must learn to compromise with humans if they wish to survive and prosper once again as a species. Larry Niven's bestselling Man-Kzin series continues The kzin, formerly invincible conquerors of all they encountered, had a hard time dealing with their ignominious defeat by the leaf-eating humans. Some secretly hatched schemes for a rematch, others concentrated on gathering power within the kzin hierarchy, and some shamefully cooperated with the contemptible humans, though often for hidden motives. In war and in uneasy peace, kzin and humans continue their adventures with a masterful addition to the Man-Kzin Wars shared universe created by multiple New York Times best-seller, incomparable tale-spinner, and Nebula- and five-time Hugo-Award-winner, Larry Niven. About the Man-Kzin War Series:
" The Man-Kzin Wars series is] excellent . . .gripping . . .and expands well on Larry Niven's universe. . . ." -Locus About series creator Larry Niven:
"Niven's masterly use of SF strategies hits every note. . ."-Los Angeles Time
About the Author
Larry Niven is the author of multiple New York Times bestsellers, both alone (The Integral Trees, The Ringworld Throne) and in collaboration with Jerry Pournelle (The Mote in God's Eye, Lucifer's Hammer, Footfall). His Known Space series, from which the highly successful Man-Kzin Wars books derive, is a landmark of modern science fiction, rating favorable comparison to Heinlein's Future History series and Asimov's Foundation series. Winner of a Nebula award and five Hugo awards, SF legend Niven remains among the foremost writers of the new century.