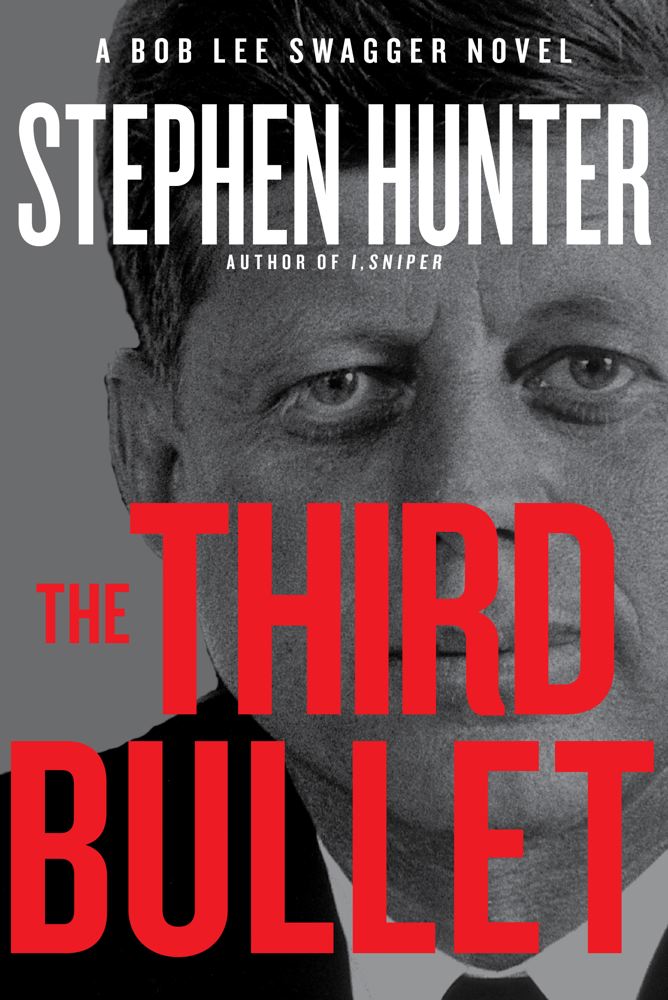 The Third Bullet (Hardcover)
A Bob Lee Swagger Novel
Simon & Schuster, 9781451640205, 496pp.
Publication Date: January 15, 2013
Other Editions of This Title:
Mass Market (10/22/2013)
MP3 CD (1/15/2013)
Compact Disc (10/22/2013)
MP3 CD (9/6/2016)
Compact Disc (1/1/2013)
MP3 CD (9/30/2014)
MP3 CD (1/1/2013)
MP3 CD (10/22/2013)
Other (1/15/2013)
Hardcover, Large Print (2/1/2013)
Compact Disc (1/15/2013)
* Individual store prices may vary.
January 2013 Indie Next List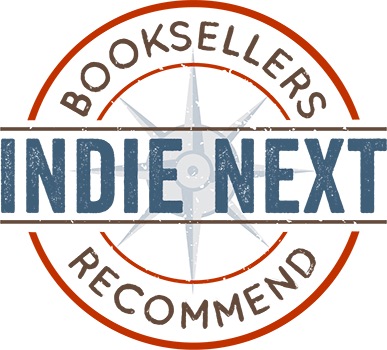 "There is no shortage of books on the assassination of President John F. Kennedy, but Hunter has done what no one has previously done: supply a breathtaking new angle on the event. While staying true to the underlying facts of the Warren Commission Report, Hunter adds a layer of historical fiction, creating a new theory of the events of that day. Swagger hunts the mastermind behind a second assassin who supplies the third, and fatal, bullet. As Swagger focuses on the shooter and closes in on the mastermind, the mastermind, in turn, hunts him. A heart-pounding thriller!"
— Bill Bauer, Redbery Books, Cable, WI
View the List
Description
A blockbuster alternate narrative to one of the most enduring controversies of our time: The assassination of John F. Kennedy. This time, Bob Lee Swagger is on the case.

Bob Lee Swagger is back in a thriller fifty years in the making . . .

It's not even a clue. It's a whisper, a trace, a ghost echo, drifting down through the decades via chance connections so fragile that they would disintegrate in the puff of a breath. But it's enough to get legendary former Marine sniper Bob Lee Swagger interested in the events of November 22, 1963, and the third bullet that so decisively ended the life of John F. Kennedy and set the stage for one of the most enduring controversies of our time.

Swagger begins his slow night stalk through a much-traveled landscape. But he's asking questions that few have asked before: Why did the third bullet explode? Why did Lee Harvey Oswald, about to become the most hunted man on earth, risk it all by returning to his rooming house to secure a pistol he easily could have brought with him? How could a conspiracy that went unpenetrated for fifty years have been thrown together in the two and a half days between the announcement of the president's route and the assassination itself?

As Bob investigates, another voice enters the narrative: knowing, ironic, almost familiar, that of a gifted, Yale-educated veteran of the CIA Plans Division. Hugh Meachum has secrets and the means and the will to keep them buried. When weighed against his own legacy, Swagger's life is an insignificant expense—but to blunt the threat, he'll first have to ambush the sniper.

As each man hunts the other across today's globe and through the thickets of history, The Third Bullet builds to an explosive climax that will finally prove what Bob Lee Swagger has always known: it's never too late for justice.
About the Author
Stephen Hunter has written over twenty novels. The retired chief film critic for The Washington Post, where he won the 2003 Pulitzer Prize for Distinguished Criticism, he has also published two collections of film criticism and a nonfiction work, American Gunfight. He lives in Baltimore, Maryland.
Praise For The Third Bullet: A Bob Lee Swagger Novel…
"The Swagger novel we've all been waiting for, and the Swagger novel Stephen Hunter was born to write . . . a magnificent thriller—and it might even be true."
— Lee Child

"Like an elite sniper, Stephen Hunter zeroes in on one of the most infamous shots ever fired and delivers a mind-bending thriller that answers the question 'What if?' in astonishingly plausible detail. The Third Bullet is his best Bob Lee Swagger thriller yet."
— Vince Flynn

"Former Marine sniper Bob Lee Swagger tackles the granddaddy of all conspiracy theories—the 1963 Kennedy assassination—in his latest adventure. . . . The author's obsessive attention to the events of Nov. 22 yields a stunningly plausible theory that will have readers holding the book in one hand and Googling satellite photos of Dealey Plaza and the Texas School Book Depository with the other."

"Hunter is extremely well-versed on guns and ballistics, and Swagger is nothing short of a legend. . . . it'll be catnip to conspiracy-minded readers . . . The whole thing ends with a shootout in rural Connecticut that's so tense you'll burn your dinner rather than stop reading."

"Hunter's action-packed new thriller, The Third Bullet . . . introduces a shockingly plausible alternative to the Lee Harvey Oswald-'lone gunman' explanation."

"For nearly 50 years, the world has been obsessing over the assassination of JFK, from grassy knolls to magic bullets. Finally, though, there's somebody on the case who likes to act more than talk: Bob Lee Swagger. . . . like Stephen King in 11/22/63, Hunter has used the assassination to forge a terrific thriller."

"Bestseller Hunter's solid eighth thriller featuring master sniper Bob Lee Swagger . . . plunges into the byzantine world of conspiracy theory. Hunter develops some new angles on the JFK assassination."

"Some of Hunter's best writing can be found here, along with new revelations about Swagger . . . . Then, of course, there is the investigation into Kennedy's death on that fateful day in Dallas and its conclusions. Hunter raises some thought-provoking questions, and while the 'who' in the equation may still be in doubt, the answers to the 'what' and 'how' may be contained in this work, which is labeled as 'fiction' but could be much more."

"The Third Bullet is as riveting as it is ambitious. It's Stephen Hunter's best so far."
— Michael Connelly

"Stephen Hunter is the bullseye ace of the modern thriller, a cerebral mix of mystery, blood, brutality, treachery and suspense. The Third Bullet is Hunter at the absolute apex of his art. Come on—it's time to hunt!"
— Stephen Coonts

"One of the hardest things for a writer to do is establish an identity, but there is no mistaking Stephen Hunter's thrillers. They have a unique insight into what it takes to be a hero, combined with an unequaled lyrical, even poetic approach to the ballistics, tactics, and firearms of a gunfight. Hunter's novels (what a great last name, given his themes) combine authenticity with fascinating, compelling, real-feeling characters, and in The Third Bullet, he even adds a further dimension, experimenting with structure while embedding literary quotations. To me, he's a model of what a thriller author can be."
— David Morrell

"Only Stephen Hunter, with his brilliant knowledge of firearms, could have produced The Third Bullet and offered up a plausible explanation for one of our nation's greatest mysteries. Despite the explosive subject matter, there is a jauntiness approaching pure joy in both the reading and the storytelling. This book will be huge."
— C.J. Box

"Mr. Hunter, as adept at spinning a yarn as Swagger is at hitting a bull's-eye, has had the freedom to not only theorize, but also to create characters and situations designed to answer most of the questions raised by skeptics over the years. This transparency permits his clever, smartly constructed, and well-researched plot to fit the known bits and pieces of what happened on that dark day in Dallas into a completed jigsaw puzzle that shows readers precisely why the crime was committed—and who did it. No big surprise: It's not Lee Harvey Oswald. . . . Ever since Swagger's first appearance in Point of Impact (1993), the author has provided his hero with antagonists worthy of the name. Meachum is a cut above the usual, not merely aristocratic, arrogant, powerful and resourceful, but unexpectedly humane, at times whimsical and sentimental and, for much of the book, surprisingly compassionate—especially when considering the enormity of his crime. In short, to modify the Tom Wolfe title, he is a villain in full."
— Dick Lochte

"Stephen Hunter's novel on the assassination of JFK is captivating, compelling, and thoroughly engrossing. The history has been painstakingly researched. The plot is classic Hunter: twisty, gritty, and fast-paced but tempered by the humanity of Bob Lee Swagger. In short, The Third Bullet is riveting storytelling for fans of fiction or non."
— Sandra Brown, #1 New York Times bestselling author of Low Pressure

"Hunter is at the top of the list when it comes to modern thriller writers."
Book Videos
or
Not Currently Available for Direct Purchase