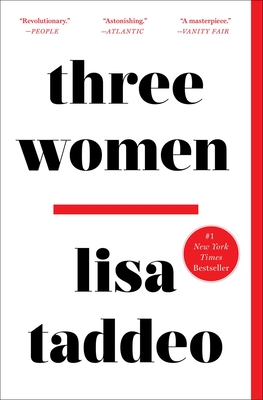 Untitled TW (Paperback)
Avid Reader Press / Simon & Schuster, 9781451642308, 320pp.
Publication Date: June 2, 2020
Other Editions of This Title:
Digital Audiobook (7/8/2019)
Hardcover (7/9/2019)
CD-Audio (7/23/2019)
Library Binding, Large Print (12/11/2019)
Compact Disc (7/9/2019)
* Individual store prices may vary.
July 2019 Indie Next List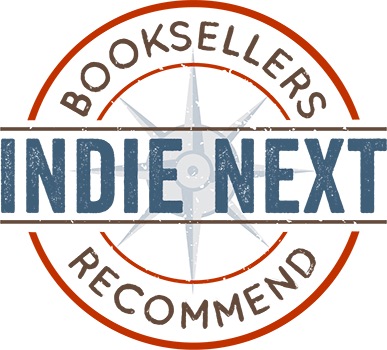 "I can't recall the last time I've been reading a work of nonfiction and woken up excited purely by the fact that, today, I would get to read more. Compulsive and psychologically riveting,
Three Women
reads like a novel. I couldn't keep from dog-earing its pages each time Taddeo perfectly expressed something I'd felt but never had the words for. In Sloane, Maggie, and Lina, I recognized aspects of myself — namely the desire for connection and for love. When three women tell their uncensored truth, they can liberate a nation. I feel deeply grateful to Lisa Taddeo for giving us this gift of raw authenticity."
— Michaela Carter, Peregrine Book Company, Prescott, AZ
View the List
Description
An Avid Reader Press book. Avid Reader Press has a great book for every reader.
Praise For Untitled TW…
"The hottest book of the summer . . . Taddeo spent eight years reporting this groundbreaking book, moving across the country and back again in her staggeringly intimate foray into the sexual lives and desires of three 'ordinary' women. Tragedy and despair lurk in each of their stories, but Taddeo's dynamic writing brings them all to breathtaking life."
—Entertainment Weekly

"I can't remember the last time a book affected me as profoundly as Three Women. Lisa Taddeo is a tireless reporter, a brilliant writer, and a storyteller possessed of almost supernatural humanity. As far as I'm concerned, this is a nonfiction literary masterpiece at the same level as In Cold Blood—and just as suspenseful, bone-chilling, and harrowing, in its own way. I know already that I will never stop thinking about the women profiled in this story—about their sexual desire, their emotional pain, their strength, their losses. I saw myself in all of them. Truly, Three Women is an extraordinary offering."
—Elizabeth Gilbert, author of Eat Pray Love and City of Girls

"Taddeo spent a decade immersed in the sex lives of three ordinary American woman. . . . The result is the most in-depth look at the female sex drive and all its accompanying social, emotional, reproductive, and anthropological implications that's been published in decades. But it's also fully immersive: gonzo journalism without the machismo."
—New York

"This nonfiction look at the sex lives of three American women will be whispered about around pools from coast to coast."
—Town & Country

"A deeply reported, elegantly written, almost uncomfortably intimate portrait of three American women . . . Taddeo reveals something universal in each of their stories . . . The result is a nonfiction book that feels as close to its subjects as a novel, like Adrien Nicole LeBlanc's Random Family, or Anne Fadiman's The Spirit Catches You and You Fall Down."
—Matt Haber, Columbia Journalism Review

"What makes Three Women so remarkable and indelible, and also so refreshingly out-of-step with the tenor of the present moment, is Taddeo's refusal to judge these 'characters.' She is not particularly interested in determining who is right, who is wrong, and who is to blame. Intensity and compulsion draw her to these stories like tractor beams. What most fascinates her is how sexual desire transfigures the entire tissue of a personality and changes the course of lives."
—Laura Miller, Slate

"A dazzling achievement . . . Three Women burns a flare-bright path through the dark woods of women's sexuality. In sentences that are as sharp—and bludgeoning, at times—as an ax, she retains the accuracy and integrity of nonfiction but risks the lyrical depths of prose and poetry."
—Margaret Wappler, Los Angeles Times

"A revolutionary look at women's desire, this feat of journalism reveals three women who are carnal, brave, and beautifully flawed."
—People (Book of the Week)

"An extraordinary study of female desire . . . To write this kind of nonfiction—it's true, but reads like a novel—Taddeo smartly employs not only interviews but also diary entries, legal documents, letters, emails and text messages. The result is a book as exhaustively reported and as elegantly written as Katherine Boo's Behind the Beautiful Forevers or Adrian Nicole LeBlanc's Random Family. . . . Taddeo's language is at its best—sublime, even—when she describes the pain of desire left unfulfilled."
—Elizabeth Flock, The Washington Post

"Three Women reads like a nonfiction novel in the deeply embedded, richly detailed vein of Truman Capote's In Cold Blood or Jon Krakauer's Into Thin Air. . . . It's Taddeo's deep, almost feverish commitment to detail and context that elevates the stories, making them feel not just painfully real but revelatory. In her efforts to explore 'the nuances of desire that hold the truth of who we are at our rawest moments,' she actually does much more: By peeling back the layers with such clear-eyed compassion, Taddeo illuminates the essential, elemental mystery of what it is to be a woman in the world."
—Leah Greenblatt, Entertainment Weekly