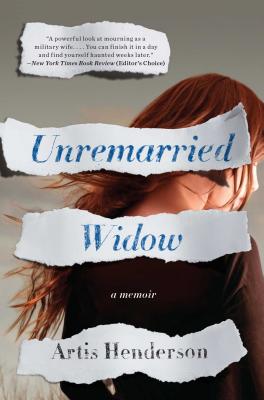 Unremarried Widow (Paperback)
A Memoir
Simon & Schuster, 9781451649291, 272pp.
Publication Date: January 13, 2015
Other Editions of This Title:
Hardcover (1/7/2014)
Hardcover, Large Print (2/1/2014)
* Individual store prices may vary.
January 2014 Indie Next List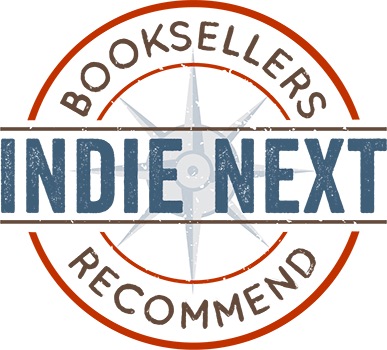 "Unremarried Widow is a love story that will tug at your heartstrings and make you ache for Henderson as she tells the story of how she met - and lost -- her husband, Miles, a handsome young Army pilot. As their love grew, they moved in together and bought a rundown house near the base. When Miles was deployed to Iraq, they e-mailed and phoned until the day Henderson walked into her mother's house and found two uniformed officers waiting for her. This is a brilliant book about a young woman's love and loss, couched in transcendent language that will cut you to the quick."
— Kathy Ashton, The King's English, Salt Lake City, UT
View the List
Description
"A frank, poignant memoir about an unlikely marriage, a tragic death in Iraq, and the soul-testing work of picking up the pieces" (People) in the tradition of such powerful bestsellers as Joan Didion's The Year of Magical Thinking and Carole Radziwill's What Remains.

Artis Henderson was a free-spirited young woman with dreams of traveling the world and one day becoming a writer. Marrying a conservative Texan soldier and becoming an Army wife was never part of her plan, but when she met Miles, Artis threw caution to the wind and moved with him to a series of Army bases in dusty Southern towns, far from the exotic future of her dreams. If this was true love, she was ready to embrace it.

But when Miles was training and Artis was left alone, she experienced feelings of isolation and anxiety. It did not take long for a wife's worst fears to come true. On November 6, 2006, the Apache helicopter carrying Miles crashed in Iraq, leaving twenty-six-year-old Artis—in official military terms—an "unremarried widow."

In this memoir Artis recounts not only the unlikely love story she shared with Miles and her unfathomable recovery in the wake of his death—from the dark hours following the military notification to the first fumbling attempts at new love—but also reveals how Miles's death mirrored her own father's, in a plane crash that Artis survived when she was five years old and that left her own mother a young widow. Unremarried Widow is "a powerful look at mourning as a military wife….You can finish it in a day and find yourself haunted weeks later" (The New York Times Book Review).
About the Author
Artis Henderson is an award-winning journalist and essayist whose work has appeared in The New York Times, Reader's Digest, Florida Weekly, and the online literary journal Common Ties. She has an undergraduate degree from the University of Pennsylvania and a graduate degree from Columbia University's School of Journalism. She lives in New York.
Praise For Unremarried Widow: A Memoir…
"There are many wonderful memoirs lining the shelves of bookstores today, but how many of these true stories can be deemed so powerful as to move a reader to tears? Joan Didion's The Year of Magical Thinking is one that comes to mind, and, more recently, Wave, Sonali Deraniyagala's memoir of immense loss in the 2004 tsunami. Artis Henderson's stunning debut memoir, Unremarried Widow, is guaranteed to join the ranks of memoirs that will be talked about for years to come. . . . Truly unforgettable."
— Minneapolis Star-Tribune

"A powerful look at mourning as a military wife. . . . You can finish it in a day and find yourself haunted weeks later."
— New York Times Book Review (Editor's Choice)

"A frank, poignant memoir about an unlikely marriage, a tragic death in Iraq and the soul-testing work of picking up the pieces."
— People

"Artis Henderson makes her debut with this poignant, deeply felt memoir about the death of her young solider-husband."
— ChristianScienceMonitor.com

"Charm and candor reside in abundance. . . . A singular, transformative account."
— San Francisco Chronicle

"Artis Henderson's grief becomes our gift in her piercingly beautiful memoir. . . . It is exceptional both because Henderson is a fine, spare and unsentimental writer—and because many if not most of us are never this close to the sorrow and upheaval a military loss brings."
— The Buffalo News

"The book is a brave, unforgettable rendering of a young woman's difficult struggle to let go of one life and slowly embrace another. Not to mention the terrible, human cost of prolonged war."
— Palm Beach Post (Book of the Month)

"Artis Henderson's book is easily the best memoir I read last year. It's one of those books you pick up and don't put down until you're done. And, believe me, you are done. Henderson underwrites every scene, and, because her writing is so clean and controlled, each sentence tightens her grip on your heart. When she releases you, expect to be blinded by tears."
— HeadButler.com

"Spanning six years, the memoir includes Artis's eventual move into a successful writing career, but the image that lingers is of the war widow, the sorrow she so eloquently and generously expresses, and the realization that the war that claimed Miles continues."
— ShelfAwareness.com

"Honest, poised, and graceful . . . There's profound and hard-won wisdom in these pages."
— Elle

"In her fluid prose Henderson portrays a moving journey to selfhood that strikes the reader as authentic and emotionally honest."
— Publishers Weekly

"A beautiful debut from an exciting new voice."
— Kirkus Reviews (starred review)

"A deeply moving memoir of love and grief that takes readers into the life of a military wife turned widow in a way that both embraces and transcends expectations. . . . Her willingness to reveal the complexities of her marriage as well as the raw emotion of her loss makes for a compelling page-turner. Book clubs will find much to discuss here. . . . A wholly American story that will find broad appeal with every reader who has ever wondered if she made the right choice."
— Booklist

"Reading Unremarried Widow is like coming across an unexpectedly powerful monument in a cemetery—you stand there imagining someone else's story, and suddenly you realize that it's our story, that it connects us to something large and lasting, even as it separates us from an irreclaimable past."
— Rhoda Janzen, #1 New York Times bestselling author of Mennonite in a Little Black Dress

"Unremarried Widow is a beautifully crafted memoir of uncommon candor and power. Everyone should read this book for what it says about our profound capacity for love, and to remind us all of just how much we ask of those who serve in harm's way—and of the loved ones they leave behind."
— Will Schwalbe, New York Times bestselling author of The End of Your Life Book Club

"Artis Henderson's remarkable memoir allows readers into the seldom-seen and unexpected world of the war widow. Henderson's eloquently rendered grief honors the soldiers lost and the resilient widows who carry on, all while she reassembles her life by pursuing a dream of writing."
— Siobhan Fallon, author of You Know When the Men Are Gone

"With unflinching openness, Artis Henderson allows us into a world not often explored from the poignant perspective of the unremarried widow. Her personal journey of loss and love is deeply affecting in its honesty and humanity, and her straightforward style is deceptively profound, effective long after the last page is read."
— Marian Fontana, New York Times bestselling author of A Widow's Walk

"Artis Henderson's extraordinary book takes its title from the dry, bureaucratic language of the military. But she invests that phrase with two kinds of soaring passion. One is the love story of herself and her husband Miles, opposites who attract with a chemistry that shimmers off the page. The other is the mourning story of her life after Miles's death and it is unsparing in its heartbreak. Together, the 'before' and 'after' of Henderson's life add up to an urgent act of witness, a saga of what the long wars in Iraq and Afghanistan have meant to that too-small portion of America that made and bore all the sacrifices."
— Samuel G. Freedman, author of Breaking the Line and Who She Was

"Artis Henderson's Unremarried Widow is as engrossing as a good novel, but the story it tells is true and raw. In giving us an intimate, complex glimpse into the culture of military wives, and in writing about charged subjects—war, grief, gender, and our sometimes conflicting allegiances—with honesty and without judgment, she makes us witness to matters that touch all of our lives, whether we dare to acknowledge them or not."
— Leah Hager Cohen, author of The Grief of Others

"When I picked up Artis Henderson's brave, beautiful memoir about the death of her husband in Iraq, I expected to be devastated, and I was. Unremarried Widow is an unwavering look at young love and young loss, the physicality of grief, and what it means to be left behind. What I didn't expect was to be inspired. Henderson's story is also one of strength—the strength it takes to fall in love, to let it go, to follow your passion, to move on."
— Molly Birnbaum, author of Season to Taste
or
Not Currently Available for Direct Purchase