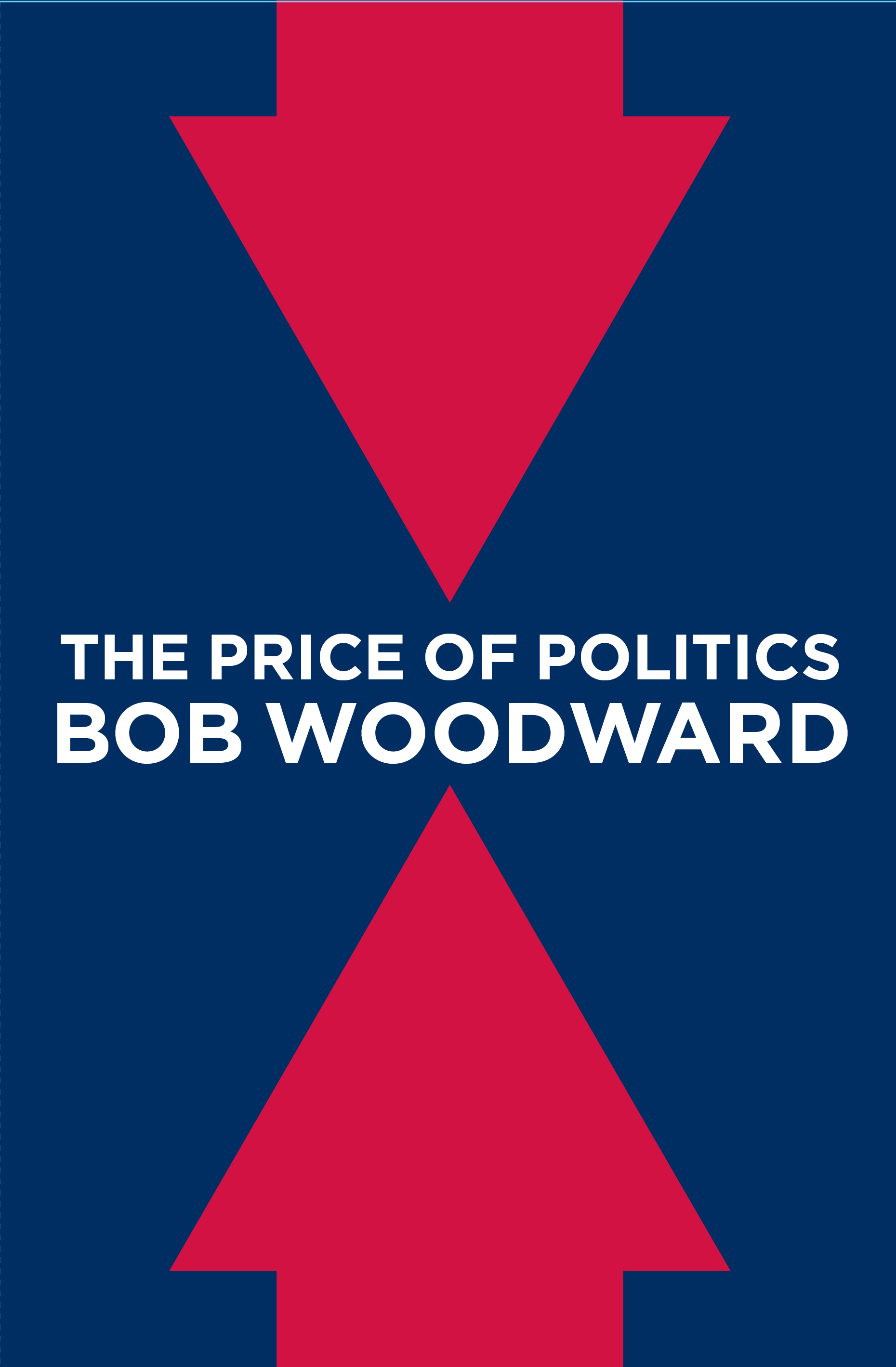 The Price of Politics (Hardcover)
Simon & Schuster, 9781451651102, 448pp.
Publication Date: September 11, 2012
Other Editions of This Title:
Digital Audiobook (9/10/2012)
Paperback (9/17/2013)
CD-Audio, Abridged (9/11/2012)
Paperback (5/9/2013)
* Individual store prices may vary.
Description
The Price of Politics chronicles the inside story of how President Obama and the U.S. Congress tried, and failed, to restore the American economy and set it on a course to fiscal stability. It spans the three and a half tumultuous years beginning just before Obama's inauguration in early 2009 and lasting through the summer of 2012.

Woodward pierces the secretive world of Washington policymaking once again, with a close-up story crafted from meeting notes, documents, working papers and interviews with key players, including President Obama and House Speaker John Boehner.

At the center of The Price of Politics is a high-stakes personal and political struggle between the president and the speaker. The Price of Politics takes the reader through the electric 44 days during the summer of 2011 with day-by-day, often hour-by-hour, accounts as the two attempt a "grand bargain" to cut entitlement spending and increase tax revenue.

As they struggled through the most intense moments of the crisis, each contended with powerful conflicts in his own party. At the prospect of serious budget cuts, Obama told Woodward, "Our friends on the left would howl and act as if we had dismantled the New Deal." In the House, Boehner was looking over his shoulder, worrying that his second-in-command, Majority Leader Eric Cantor, was undermining him in concert with extreme conservative House members and others with ties to the anti-tax Tea Party. At the same time, Boehner described the president as "moaning and groaning and whining and demanding. Threatening. He was pretty desperate."

The Price of Politics shows why the grand bargain was never reached, and how the president, the speaker and the Congress settled for stopgap measures that delayed any serious deficit reduction until 2013.

With extensive documentation and firsthand accounts, Woodward reveals how the broken relationship between the White House and Capitol Hill drove the U.S. economy to the edge of the fiscal cliff, where it remains.
About the Author
Bob Woodward is an associate editor at The Washington Post, where he has worked for forty-seven years. He has shared in two Pulitzer Prizes, first for the Post's coverage of the Watergate scandal with Carl Bernstein, and second in 2003 as the lead reporter for coverage of the 9/11 terrorist attacks. He has authored or coauthored eighteen books, all of which have been national nonfiction bestsellers. Twelve of those have been #1 national bestsellers.
Praise For The Price of Politics…
"A highly detailed dissection of the debt-limit negotiations. … A remarkable achievement. …Woodward, being Woodward, digs deeper and draws more out of the protagonists than anyone else has." —Jeff Shesol, The Washington Post

"Groundbreaking" —David Gregory, NBC's Meet the Press

"Takes us inside the room once again." —Charlie Rose

"Fabulous book and great reporting." —Norah O'Donnell, CBS This Morning

"Bob Woodward, in characteristic fashion, does his competitors one better by filling in blanks and providing even finer detail." —Miranda Green, The Daily Beast

"A book everyone is talking about." —Diane Sawyer, ABC

"A very revealing, insightful book." —Sean Hannity, Fox News, "Hannity"

"Required Reading" —Elizabeth Titus, Politico

"Almost every bookshelf in the U.S. capital holds a thin volume called 13 Days, Robert F. Kennedy's account of the Cuban Missile Crisis. Memo to Washington: Make room on those shelves for Bob Woodward's latest behind-the-scenes book, The Price of Politics, which might as well have been called 44 Days. The centerpiece is a riveting account of the tedious negotiations to reach a 'grand bargain' on the federal budget." —David M. Shirbman, Bloomberg Businessweek
or
Not Currently Available for Direct Purchase