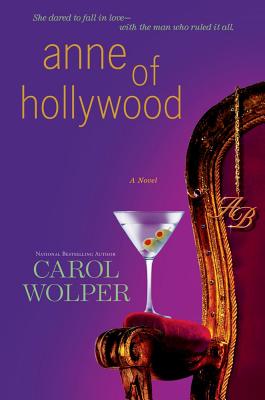 Anne of Hollywood (Hardcover)
Gallery Books, 9781451657210, 352pp.
Publication Date: January 24, 2012
* Individual store prices may vary.
or
Not Currently Available for Direct Purchase
Description
Skirts may be shorter now, and messages sent by iPhone, but passion, intrigue, and a lust for power don't change. National bestselling author Carol Wolper spins a mesmerizing tale of a twenty-first-century Anne Boleyn. Wily, intelligent, and seductive, with a dark beauty that stands out among the curvy California beach blondes, Anne attracts the attention of Henry Tudor, the handsome corporate mogul who reigns in Hollywood. Every starlet, socialite, and shark wants a piece of Henry, but he only wants Anne. The question is: can she keep him?
Welcome to a privileged world where hidden motives abound, everyone has something to sell, and safe havens don't exist. With her older sister Mary, a pathetic example of a royal has-been, Anne schemes to marry her beloved Henry and even more challenging, stay married to this man who has more options than most and less guilt than is good for either of them. Success will mean contending with backstabbing "friends," Henry's furious ex-wife, and the machinations of her own ambitious family, and staying married to a man who has more options than most and less guilt than is good for either of them will take all her skill. Anne will do anything to hold on to the man--and the lifestyle--she adores, however, even if sticking your neck out in Hollywood means risking far worse than a broken heart. With Henry's closest confidante scheming against her, and another beautiful contender waiting in the wings, Anne is fighting for her life. Can she muster the charm and wit to pull off her very own Hollywood ending?
About the Author
Carol Wolper got her start in Hollywood working for producers Don Simpson and Jerry Bruckheimer. In 1999, her debut novel, The Cigarette Girl became a national bestseller that was translated into seven languages. Over the last six years Carol has written three pilot scripts for ABC, as well as scripts for CBS, FX, HBO, and Warner Brother Studio. She has written for Vogue, Los Angeles Magazine (where she had her own column), "C" magazine, L.A. Confidential, Art Basel Magazine, and the L.A. Times Sunday magazine where she is currently a contributing writer.
Praise For Anne of Hollywood…
"The story of Henry and his wives is a perfect tale for a modern Hollywood update and Wolper gives it a fun witty spin. This is a perfect beach read for anyone headed somewhere warm for a mid-winter break or, for those not traveling, the perfect book to lose oneself in on a dreary day."
—The Hollywood Reporter



"An entertaining read to be taken with a dose of humour. Leave academia behind and enjoy the ride."
—Tudor Book Reviews



"Tudors in Tinseltown. . . . An ambitious mash-up . . . [and] the conceit is fun."
--Kirkus Reviews
Advertisement