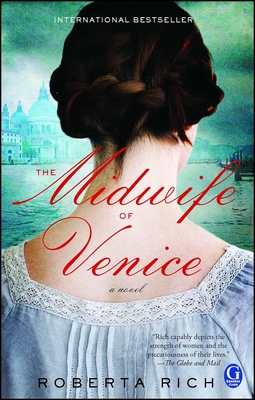 The Midwife of Venice (Paperback)
Gallery Books, 9781451657470, 352pp.
Publication Date: February 14, 2012
Other Editions of This Title:
Paperback (2/1/2012)
* Individual store prices may vary.
Summer 2012 Reading Group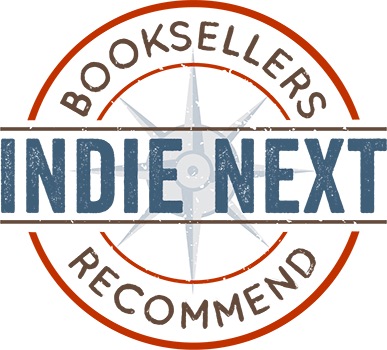 "The Midwife of Venice is the love story of Hannah, the best midwife in 16th century Venice, and her husband, Isaac. It is also a story of intrigue, adventure, and the religious issues of the day. By edict of the Pope, a Jewish midwife could not aid in the delivery of a Christian baby. To do so would bring severe punishment to the midwife as well as to the Jewish community as a whole. Hannah is faced with the choice of letting a gentile baby and his mother die in the hands of a less competent midwife, or attempting to help. The choice she makes will have dire consequences regardless of how she chooses. An enthralling read with much to discuss!"
— Nancy Nelson, Sunriver Books, Sunriver, OR
View the List
Description
Not since Anna Diamant's The Red Tent or Geraldine Brooks's People of the Book has a novel transported readers so intimately into the complex lives of women centuries ago or so richly into a story of intrigue that transcends the boundaries of history. A "lavishly detailed" (Elle Canada) debut that masterfully captures sixteenth-century Venice against a dramatic and poetic tale of suspense.

Hannah Levi is renowned throughout Venice for her gift at coaxing reluctant babies from their mothers using her secret "birthing spoons." When a count implores her to attend his dying wife and save their unborn son, she is torn. A Papal edict forbids Jews from rendering medical treatment to Christians, but his payment is enough to ransom her husband Isaac, who has been captured at sea. Can she refuse her duty to a woman who is suffering? Hannah's choice entangles her in a treacherous family rivalry that endangers the child and threatens her voyage to Malta, where Isaac, believing her dead in the plague, is preparing to buy his passage to a new life. Told with exceptional skill, The Midwife of Venice brings to life a time and a place cloaked in fascination and mystery and introduces a captivating new talent in historical fiction.
About the Author
Roberta Rich divides her time between Vancouver, British Columbia, and Colima, Mexico. The Midwife of Venice is her first novel.
Praise For The Midwife of Venice…
"Rich skillfully incorporates a wealth of historical detail into her riveting tale of a heroine who won't give up on her marriage."—Chicago Tribune

"Riveting and compulsively readable,The Midwife of Venice combines fast- paced adventure with richly evocative historical writing." — Freshfiction.com

"A cliffhanger-strewn debut … breathless historical adventure."—Kirkus Reviews

"Successfully captures the seedy side of 16-century Venice." — Publishers Weekly

"Rich's fascinating historical details and her warm empathy for her protagonists will capture historical fiction fans and readers who enjoyed Anita Diamant's The Red Tent." —Library Journal

"By definition, novels set in Venice must exude atmosphere, and this one positively drips with it. …Rich capably depicts the strength of women and the precariousness of their lives." —The Globe and Mail (Canada)

"The Midwife of Venice is one of the best novels to be written in the genre of historical fiction since The Girl with the Pearl Earring." —Blogcritics.org

"An engrossing, well-written, and fast-paced story about a fascinating period in history. The descriptions of sixteenth century Venice were so vivid, they were almost tangible."
— Joy Fielding, New York Times bestselling author of Charley's Web

"A compelling and engaging novel, a well-researched high-stakes drama written with elegance and compassion: fascinating!"
— Sandra Gulland, author of The Josephine B. Trilogy and Mistress of the Sun

"A meticulously researched page-turner that evokes renaissance Venice with remarkable clarity, radiance, and vigour."
— William Deverell, author of Mind Games

"Not only did Roberta Rich transport me to sixteenth-century Venice, with its seductive tapestry of smells, sights, textures and beliefs, she involved me in a poignant story of seasoned love. I don't know which I admired more--the wonderfully realized setting or the suspenseful story of Hannah and Isaac."
— Katherine Ashenburg, author of The Dirt on Clean: An Unsanitized History

"A beautifully conceived debut novel... A finely drawn plot with well-developed characters to
whom the reader feels a deep connection. Historical fact is well preserved in the fictional story, and it seems clear that Rich herself feels an abiding connection with that story and her characters. The pages fly by as we too connect deeply with Hannah and Isaac. A highly recommended novel."
— Historical Novel Society