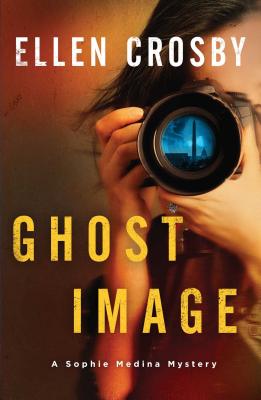 Ghost Image (Hardcover)
A Sophie Medina Mystery
Scribner, 9781451659375, 320pp.
Publication Date: April 21, 2015
* Individual store prices may vary.
Description
From the author of Multiple Exposure, an "assured tale of love, loss, and secret agendas" (Publishers Weekly), comes the second novel in the thrilling Sophie Medina series, following a photojournalist as she races to find an international treasure before a murderer finds her.

When freelance photojournalist Sophie Medina finds Brother Kevin Boyle, a Franciscan friar and controversial environmentalist, dead in the magnificent gardens of a Washington, DC monastery, she is sure her friend was murdered. Shortly before he died, Kevin told Sophie he was being stalked, possibly because he uncovered a botanic discovery potentially worth millions of dollars. Left with few clues to his secret, Sophie is determined to figure out who killed Kevin.

Beginning with a key that leads to a priceless original seventeenth-century encyclopedia of plants, Sophie leaps into an international treasure hunt following a trail that begins in the US Capitol and eventually leads to London and the English countryside. Before long Sophie suspects Kevin's murderer may have been someone who knew him well. With time running out and a suspect list that includes the world's leading botanical experts and political royalty from both sides of the Atlantic, can Sophie solve the two-hundred-year-old mystery before Kevin's killer finds her?

A tale of greed and betrayal involving politicians, diplomats, European royalty, and a century-old monastery, Ghost Image is filled with political intrigue, history, and an international high-stakes race against a killer that will keep you guessing until the very last page.
Praise For Ghost Image: A Sophie Medina Mystery…
"Intriguing…Compelling."

"In Ghost Image, seasoned journalist Ellen Crosby leads us on a colorful romp through Washington DC and London – two cities she knows well – where clues to a 200-year-old treasure hunt have dire results. A must-read cliffhanger for fans of her earlier work!"

"From a secluded monastery garden to the halls of power in Washington, DC, Ellen Crosby leads us on a deadly chase to catch a killer, showcasing powerful and corrupt personalities against a landscape where nothing is as it seems, and no one can be trusted. A page-turner to the last, Ghost Image is a compelling read that kept me guessing late into the night."

"Ghost Image is the exciting new title in Ellen Crosby's marvelous Sophie Medina series, and positively another winner! An intriguing plot, perfectly drawn characters, and Crosby's thorough knowledge of the world she writes about make Ghost Image a must read for mystery fans everywhere! Sophie Medina is a bright new star readers are going to love."

"Ghost Image has all my favorite elements--a strong and talented heroine in Sophie Medina, well-drawn and believable characters, fascinating science and history, a wonderful sense of place, and a thrilling race to find a killer and save a world-changing secret. A great read!"

"Elegant writing and a plot that twists and veers like creeping ivy, Ghost Image is a smart, engaging read."
or
Not Currently Available for Direct Purchase