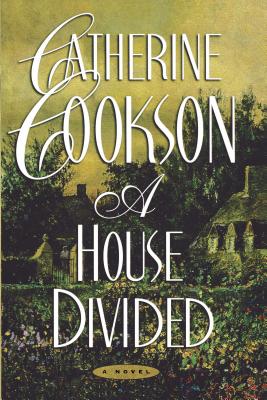 A House Divided
A Novel
Paperback

* Individual store prices may vary.
Other Editions of This Title:
MP3 CD (9/20/2016)
Description
Throughout her life Catherine Cookson was one of the world's most beloved writers. Her books sold millions of copies, and when she died in 1998, she left behind several books still to be published. A House Divided is a vintage Cookson novel, filled with the themes and types of characters that have always thrilled her many fans.
Blinded during the Second World War, Matthew Wallingham, a decorated war hero, feels he is faced with a grim future. Lying in his hospital bed, he imagines his life as an invalid and falls into a depression that neither his friends nor his family can coax him out of. His nurse, Elizabeth Duckworth, becomes his saving grace -- her gentleness, warmth, and compassion bring new vitality to Matthew's heart.
In the meantime, the effects of the war are too keenly felt throughout Britain. Shortages of food and ramshackle buildings are commonplace as Matthew and the other soldiers return to their homes, families, and workplaces. The people of Britain are adjusting to the reality of postwar austerity and attempting to return to their mode of life prior to the war.
Matthew is faced with a new set of problems upon returning home. His mother is suffering due to his father's illness, and his younger brother, who successfully managed the family farm during the war, resents Matthew, who thinks that he will now comanage the farm. Matthew's grandmother is the only person who he feels listens to him, but the rest of the family regards her as the bane of their existence.
Soon Matthew finds that all of his thoughts are focused on Elizabeth. Attempts to carry out his plans to find work have left him frustrated, and Elizabeth becomes his only hope for a happy future. However, Elizabeth, from a less-than-privileged family, is not the woman Matthew's parents will consent to him marrying, and she has a secret that will inevitably bring horrifying violence to the Wallingham clan.
This wonderful novel again illustrates the enormous talents of Catherine Cookson and clearly will thrill her legions of devoted readers.
Simon & Schuster, 9781451660098, 368pp.
Publication Date: June 27, 2011
About the Author
Catherine Cookson lived in Northumberland, England, the setting of many of her international bestsellers. Born in Tyne Dock, she was the illegitimate daughter of an impoverished woman, Kate, whom she was raised to believe was her older sister. She began to work in the civil service but eventually moved south to Hastings, where she met and married a local grammar school master.
Although she was originally acclaimed as a regional writer, in 1968 her novel The Round Tower won the Winifred Holtby Award, her readership quickly spread worldwide, and her many bestselling novels established her as one of the most popular contemporary authors. After receiving an OBE in 1985, Catherine Cookson was made a Dame of the British Empire in 1993. She died shortly before her ninety-second birthday, in June 1998, having completed 104 works.