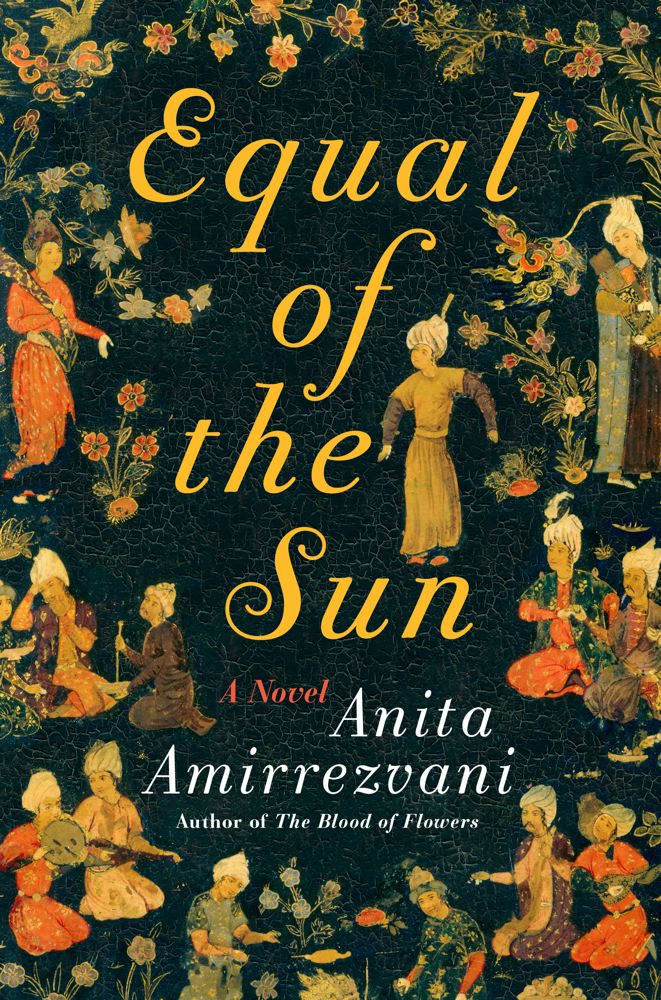 Equal of the Sun (Hardcover)
A Novel
Scribner, 9781451660463, 448pp.
Publication Date: June 5, 2012
Other Editions of This Title:
Digital Audiobook (6/4/2012)
Compact Disc (6/5/2012)
Paperback (3/19/2013)
MP3 CD (6/5/2012)
Compact Disc (6/5/2012)
* Individual store prices may vary.
June 2012 Indie Next List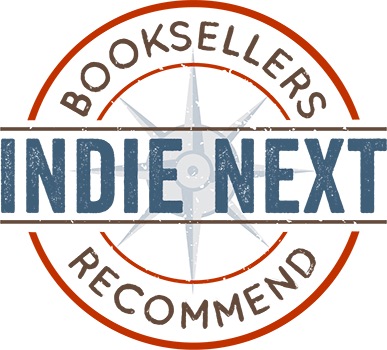 "Persia in the 16th century is rife with intrigue and danger. The Shah has died without a successor, and his daughter and protege, Princess Pari Khan Kanoom, maneuvers to secure a position of power in a man's world. She is aided by the eunuch, Javaher, a man who loves the princess more than life. Based on historical figures, this sumptuous portrayal of the royal court of Persia is the story of a woman who took risks and made her mark on history."
— Deon Stonehouse, Sunriver Books, Sunriver, OR
View the List
Description
From the author of the internationally bestselling The Blood of Flowers comes a compulsively readable and gorgeously crafted tale of power, loyalty, intrigue, and love in the royal court of sixteenth-century Iran.

Legendary women—from Anne Boleyn to Queen Elizabeth I to Mary, Queen of Scots—changed the course of history in the royal courts of sixteenth-century England. They are celebrated in history books and novels, but few people know of the powerful women in the Muslim world, who formed alliances, served as key advisers to rulers, lobbied for power on behalf of their sons, and ruled in their own right. In Equal of the Sun, Anita Amirrezvani's gorgeously crafted tale of power, loyalty, and love in the royal court of Iran, she brings one such woman to life, Princess Pari Khan Khanoom Safavi.

Iran in 1576 is a place of wealth and dazzling beauty. But when the Shah dies without having named an heir, the court is thrown into tumult. Princess Pari, the Shah's daughter and protégé, knows more about the inner workings of the state than almost anyone, but the princess's maneuvers to instill order after her father's sudden death incite resentment and dissent. Pari and her closest adviser, Javaher, a eunuch able to navigate the harem as well as the world beyond the palace walls, are in possession of an incredible tapestry of secrets and information that reveals a power struggle of epic proportions.

Based loosely on the life of Princess Pari Khan Khanoom, Equal of the Sun is a riveting story of political intrigue and a moving portrait of the unlikely bond between a princess and a eunuch. Anita Amirrezvani is a master storyteller, and in her lustrous prose this rich and labyrinthine world comes to vivid life with a stunning cast of characters, passionate and brave men and women who defy or embrace their destiny in a Machiavellian game played by those who lust for power and will do anything to attain it.
About the Author
Anita Amirrezvani is the author of the novel Equal of the Sun and The Blood of Flowers, which has been published in more than twenty-five languages and was longlisted for the Orange Prize for Fiction. She teaches at the California College of the Arts and Sonoma State University.
Praise For Equal of the Sun: A Novel…
"Equal of the Sun is a page turner, with plenty of gripping moments. Here's hoping Amirrezvani will write many more tales illuminating the incredible history of the Iranians.." —WashingtonPost

"Expertly woven." --Kirkus

"Equal of the Sun is a fine political novel, full of rich detail and intrigue, but it's also a thought-provoking study of the intersection between gender and power." —Historical Novel Society

"Amirrezvani's sixteenth century Iran is a world as complex as Shakespeare's London, that seethes with intrigue, passion, and lawlessness, a world where a brilliant young princess, who longs for power denied her as a female, and a servant, with a desire so relentless he half-destroys himself, make a desperate pact to control the government and fate of the country, and in doing so discover their greatest loves and sorrows. In this astonishing novel Amirrezvani reminds us what all human hearts suffer and dare. EQUAL OF THE SUN is an irresistible novel." —Jonis Agee, author of The River Wife

"A dazzling historical novel of ancient Persia, a fairy tale of universal resonance, EQUAL OF THE SUN is a story of love and ambition, loyalty and intrigue, the eternal anguish of a heart—and a country—at war with itself. —Gina Nahai, author of Moonlight on the Avenue of Faith and Caspian Rain
In the opening pages of Equal of the Sun, Javaher notes: "People say that one's future is inscribed on the forehead at birth—Pari's forehead announced a future that was rich and storied." Does Pari fulfill her prophecy? What about Javaher?
Why do you think Pari opposes Haydar and supports Isma'il, even though she hasn't seen Isma'il since she was a girl?
How much did you know about Iranian history before reading Equal of the Sun? What was the most striking or interesting thing you learned while reading?
Balamani calls information a "jewel" and it is from this proclamation that Javaher derives his name. How does information act as a currency in Equal of the Sun? Does Javaher live up to his name?
There are many different, competing tribes in Qazveen, including the Ostajlu, the Takkalu, and the Circassians. Javaher himself has both Tajik and Turkic blood. How do these tribal conflicts influence Pari's attempt at power?
What do you think is the significance of the novel's title, Equal of the Sun?
Why do you think Javaher agrees to become a eunuch at such a late stage in life? Is it his only option?
Excerpts from the epic poem the Shahnameh appear before each chapter. How do these passages influence your understanding of the novel? What role does poetry play in Pari and Javaher's world?
Javaher attempts to avenge his father by discovering who ordered him killed. Does he find closure when he uncovers the truth? Discuss your response.
How does Javaher feel about Pari? Romantic? Paternal? Worshipful? How do these feelings change and evolve throughout the course of the novel?
Javaher says, "God demanded that his leaders rule with justice, but what if they did not? Must we simply endure tyranny?" Do you think Javaher and Pari come to a moral solution when dealing with Isma'il? Why or why not?
Pari describes Javaher as a "third sex." Do you see aspects of both masculinity and femininity in Javaher's character? What about Pari?
Javaher says, "Just because we have gotten rid of a Zahhak doesn't mean we have to become one." Are Javaher and Pari ever in danger of using their power too ruthlessly? Do they ever step over the line?
Why is Pari so stubborn in her treatment of Mirza Salman and Mohammed after Mohammed is chosen shah, even when Javaher and Shamkhal warn her against it? What are the ramifications of her actions?
From his relationships with his sister, Mahmood, and Massoud Ali, it's clear that Javaher would have liked to be a father. Do you think he regrets his decision to become a eunuch? How do his feelings change over the course of the novel?
Do you think Amirrezvani's observations about power and gender have resonance today? Discuss.
or
Not Currently Available for Direct Purchase