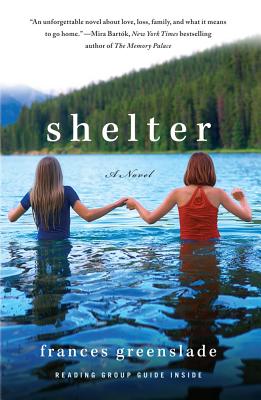 Shelter (Paperback)
Free Press, 9781451661101, 380pp.
Publication Date: May 15, 2012
Other Editions of This Title:
Paperback (2/1/2012)
* Individual store prices may vary.
May 2012 Indie Next List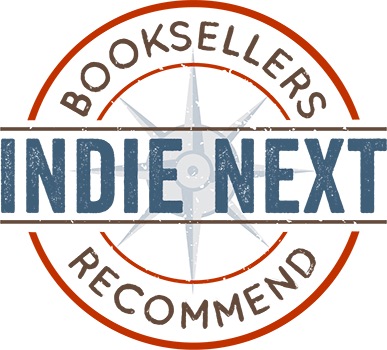 "Maggie and Jenny are two sisters who sustain devastating losses at a very young age, but who are very different in many ways. Their father, Patrick, is killed in a logging accident and their mother leaves them with a friend and is 'gone, like a cat who goes out the back door one night and doesn't return.' The voice of 10-year-old Maggie is pitch-perfect as is the story she relates. How these two girls survive in the wilderness of northwest Canada amid uncaring, indifferent adults is a harrowing story wonderfully told."
— Kathleen Dixon, Islandtime Books & More, Washington Island, WI
View the List
Description
A gorgeous, poetic literary debut from award-winning author Frances Greenslade, Shelter is a brilliant coming-of-age story of two strong, brave sisters searching for their mother. For sisters Maggie and Jenny growing up in the Pacific mountains in the early 1970s, life felt nearly perfect. Seasons in their tiny rustic home were peppered with wilderness hikes, building shelters from pine boughs and telling stories by the fire with their doting father and beautiful, adventurous mother. But at night, Maggie--a born worrier--would count the freckles on her father's weathered arms, listening for the peal of her mother's laughter in the kitchen, and never stop praying to keep them all safe from harm. Then her worst fears come true: Not long after Maggie's tenth birthday, their father is killed in a logging accident, and a few months later, their mother abruptly drops the girls at a neighbor's house, promising to return. She never does. With deep compassion and sparkling prose, Frances Greenslade's mesmerizing debut takes us inside the extraordinary strength of these two girls as they are propelled from the quiet, natural freedom in which they were raised to a world they can't begin to fathom. Even as the sisters struggle to understand how their mother could abandon them, they keep alive the hope that she is fighting her way back to the daughters who adore her and who need her so desperately. Heartwarming and lushly imagined, Shelter celebrates the love between two sisters and the complicated bonds of family. It is an exquisitely written ode to sisters, mothers, daughters, and to a woman's responsibility to herself and those she loves.
About the Author
Frances Greenslade is the author of two memoirs and is the winner of the Saskatchewan Book Award for Non-Fiction. She teaches English in Penticton, BC.
Praise For Shelter…
"From the very first page, this eloquent, evocative book crept into my heart and wouldn't go away. I think it will linger inside me for a long, long time—like a powerful dream or one of those take-your-breath-away kind of tales that someone tells you in childhood and years later, still haunts you. Shelter is an unforgettable novel about love, loss, family, and what it means to go home."

-Mira Bartók, New York Times bestselling author of The Memory Palace


"A harrowing, haunting, and exquisitely written novel about sisters, mothers, daughters, and whom we love and why. The characters are so alive, you feel them breathing on the page. Loved. Loved. Loved."

-Caroline Leavitt, New York Times bestselling author of Pictures of You


"In prose as lush and vivid as its British Columbia landscapes, Frances Greenslade's debut novel, Shelter, offers an achingly beautiful story of loss, longing, and hope. I love this book."

-Will Allison, New York Times bestselling author of Long Drive Home and What You Have Left


"The longing for a lost mother has rarely been expressed so soulfully. The yearning of these two vulnerable young sisters for their mother, who has disappeared, is palpable. I was entirely absorbed in their precarious situation and their desire to find her, yet aware that their mother's gift was the resourcefulness they needed to survive. Greenslade is a fresh new voice that you are sure to hear again."

-Bobbie Ann Mason, author of The Girl in the Blue Beret


"Poignant, tender and vivid, Shelter traces the relationship of two daughters with their missing mother through family stories. Greenslade's gorgeous landscapes and loving attention to her characters make this journey through loss and survival unforgettable. I was glued to every page."

-Eden Robinson, author of Traplines


"This book casts a strong spell—the landscape is so vividly rendered, it is a character all on its own, and sisters Maggie and Jenny are unforgettable in their resilience. Greenslade depicts the battle between different types of love with harrowing intensity and quiet compassion. Shelter shows us how wilderness can be asafer haven than a home with four walls, but also how love, despite its heartbreaking unpredictability, remains the shelter we desire most."

-Jamie Zeppa, author of Every Time We Say Goodbye
Book Videos
or
Not Currently Available for Direct Purchase