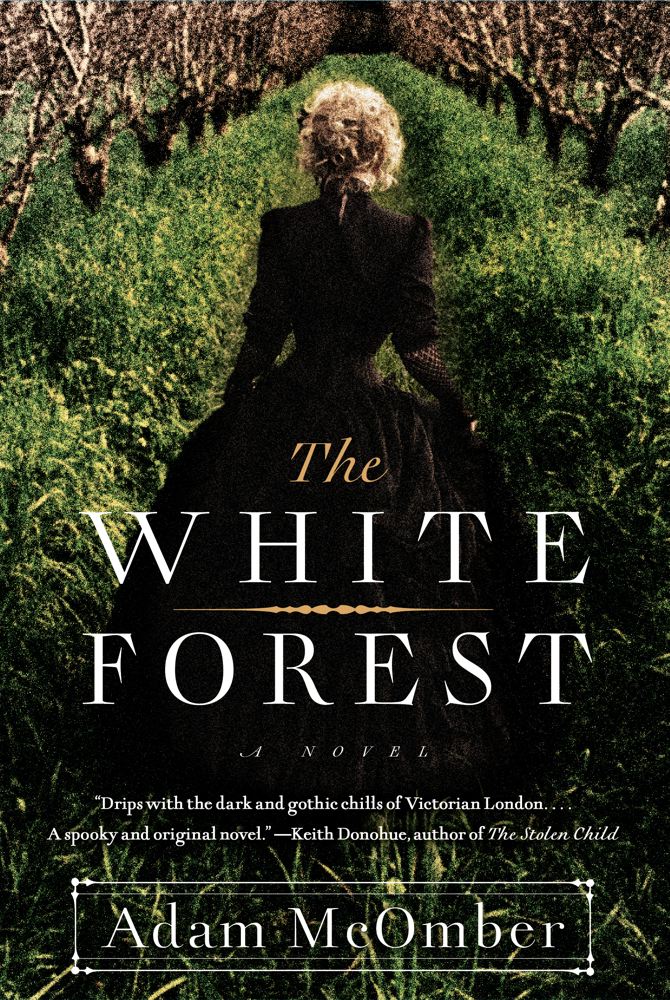 The White Forest (Hardcover)
A Novel
Gallery Books, 9781451664256, 320pp.
Publication Date: September 11, 2012
Other Editions of This Title:
Paperback (7/9/2013)
MP3 CD (12/1/2016)
MP3 CD (9/1/2012)
Compact Disc (9/1/2012)
Pre-Recorded Audio Player (9/11/2012)
MP3 CD (7/9/2013)
Compact Disc (7/9/2013)
MP3 CD (9/11/2012)
Compact Disc (9/11/2012)
* Individual store prices may vary.
September 2012 Indie Next List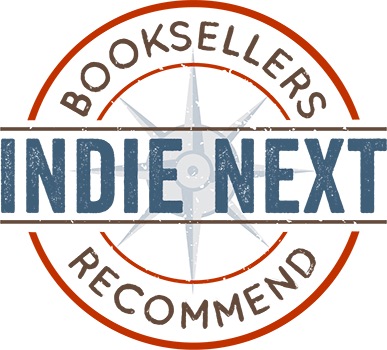 "Jane Silverlake is a lost soul when Maddy and Nathan find her. Jane is different, however; she can feel and hear the souls of manmade objects. Jane reveals herself to Maddy and Nathan, hoping she can trust them with her burden, so she does not have to be alone with it. She is wrong, and when Nathan disappears, Jane's world begins to crumble around her. McOmber has delivered an ingenious, haunting tale full of mystery and dread."
— Jason Kennedy, Boswell Book Company, Milwaukee, WI
View the List
Description
In the bestselling tradition of The Night Circus and Sarah Waters's The Little Stranger, Adam McOmber's hauntingly original debut novel follows a young woman in Victorian England whose peculiar abilities help her infiltrate a mysterious secret society.

In this hauntingly original debut novel about a young woman whose peculiar abilities help her infiltrate a mysterious secret society, Adam McOmber uses fantastical twists and dark turns to create a fast-paced, unforgettable story.

Young Jane Silverlake lives with her father in a crumbling family estate on the edge of Hampstead Heath. Jane has a secret—an unexplainable gift that allows her to see the souls of man-made objects—and this talent isolates her from the outside world. Her greatest joy is wandering the wild heath with her neighbors, Madeline and Nathan. But as the friends come of age, their idyll is shattered by the feelings both girls develop for Nathan, and by Nathan's interest in a cult led by Ariston Day, a charismatic mystic popular with London's elite. Day encourages his followers to explore dream manipulation with the goal of discovering a strange hidden world, a place he calls the Empyrean.

A year later, Nathan has vanished, and the famed Inspector Vidocq arrives in London to untangle the events that led up to Nathan's disappearance. As a sinister truth emerges, Jane realizes she must discover the origins of her talent, and use it to find Nathan herself, before it's too late.
About the Author
Adam McOmber teaches creative writing at Columbia College Chicago and is the associate editor of the literary magazine Hotel Amerika. Stories from his collection This New and Poisonous Air have been nominated for two 2012 Pushcart Prizes. Visit his website at AdamMcOmber.com.
Praise For The White Forest: A Novel…
"This delightful, sometimes spooky, always intelligent and exciting novel is truly a work of an imagination at the height of its (often astonishing) powers. Adam McOmber takes us deep into a magical world that resembles our own, one that is set in Victorian England, which it's clear from page one was meticulously researched, and doesn't release us until long after we read the last paragraph. . . . The White Forest is a very satisfying, always suspenseful and surprising page-turner . . . and beautifully written too. Adam McOmber has offered us a work of fiction that is unlike any other I have read, and I'm recommending it to every reader I know."


— Christine Sneed, author of Little Known Facts

"[A] dark and gothic debut . . . evoking the dark weight of doomed love as well as the spiritualist craze that fascinated so many Victorians."

"Teeming with as many twists and turns and shadowy characters as the narrow Victorian streets in which the tale is partially set, McOmber creates a . . . supernatural mystery that bombards the senses with rich dialogue and imagery."

"McOmber's debut novel has a Victorian setting but is more truly situated in the surreal landscape of an alternate reality....The plot has sudden twists leading to an unanticipated conclusion."

"In his clever and beguiling pastiche of a first novel, McOmber explores the nexus between the natural and the artificial, the intangible and the concrete in coal-fouled Victorian London. … Commandingly erudite and imaginative, McOmber meshes myth, the occult, and nineteenth-century technological advances in an uncanny and captivating gothic tale that aligns ancient mysteries with the startling revelations of newly harnessed electricity, and rigid social and sexual mores with epic yearning."

"An inventive gothic tale that tracks the alarming and inexplicable adventures of three friends caught in a love triangle complicated by occult powers and the accelerating force of the industrial revolution."

"A moody, gothic tale full of hypnotizing twists and turns that transports readers to a world that is part real, part fantasy and definitely plays with the mind."

"A dark, haunted and haunting parapsychological journey into a mysterious underworld of Victorian England… McOmber's debut novel is well written, chilling and spooky, and the plot is highly original."

"The White Forest drips with the dark and gothic chills of Victorian London. Adam McOmber will keep you up nights with this eerie tale that grafts mystery to myth. A spooky and original novel."
— Keith Donohue, author of The Stolen Child and Centuries of June

"Adam McOmber's voice is exquisitely fresh … at once fierce and sensual."
— Brian Leung, author of Take Me Home

"The White Forest reminds me of what I love about H.P. Lovecraft. Adam McOmber's imagery is so visceral and strangely real, and his story so inventive; a plain old narrative is hard enough to pull off on its own, but creating a whole new world within the reality of Victorian England? Wow."
— Daniel Wallace, author of Big Fish

"What other novelist could take a Victorian gothic setting, the most obscure elements of medieval cosmology, a sinister secret society, and an old-fashioned love triangle to produce, in tautly elegant prose, something so delightful and utterly unique? The White Forest is much more than a novel: it is a magic lantern, casting dark and flickering pictures from other worlds. I wish I had written it myself."
— Camille DeAngelis, author of Petty Magic and Mary Modern
or
Not Currently Available for Direct Purchase