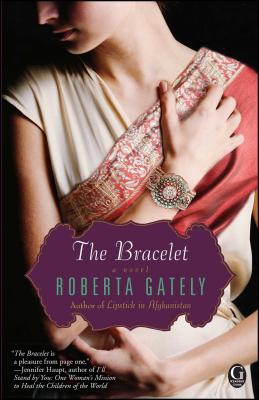 The Bracelet (Paperback)
Gallery Books, 9781451669121, 318pp.
Publication Date: November 6, 2012
* Individual store prices may vary.
or
Not Currently Available for Direct Purchase
Description
A moving and timely novel about human trafficking--from the author of the acclaimed debut Lipstick in Afganistan. Newly heartbroken and searching for purpose in her life, Abby Monroe is determined to make her mark as a UN worker in one of the world's most unstable cities: Peshawar, Pakistan. But after witnessing the brutal murder of a woman thrown from a building, she is haunted by the memory of an intricate and sparkling bracelet that adorned the victim's wrist. At a local women's shelter, Abby meets former sex slaves who have miraculously escaped their captors. As she gains the girls' trust and documents their horrifying accounts of unspeakable pain and betrayal, she joins forces with a dashing New York Times reporter who believes he can incriminate the shadowy leader of the vicious human trafficking ring. Inspired by the women's remarkable bravery--and the mysterious reappearance of the bracelet-- the duo traces evidence that spreads from remote villages of South Asia to the most powerful corners of the West, risking their lives to offer a voice to the countless innocents in bondage.
Praise For The Bracelet…
"Roberta Gately uses her experiences working with refugees and traveling in the Middle East to take readers on a thrilling, highly visual trip into the world of human trafficking in Pakistan. The Bracelet is a pleasure from page one, and hard to put down until the very last page." -- Jennifer Haupt, I'll Stand by You: One Woman's Mission to Heal the Children of the World
Advertisement