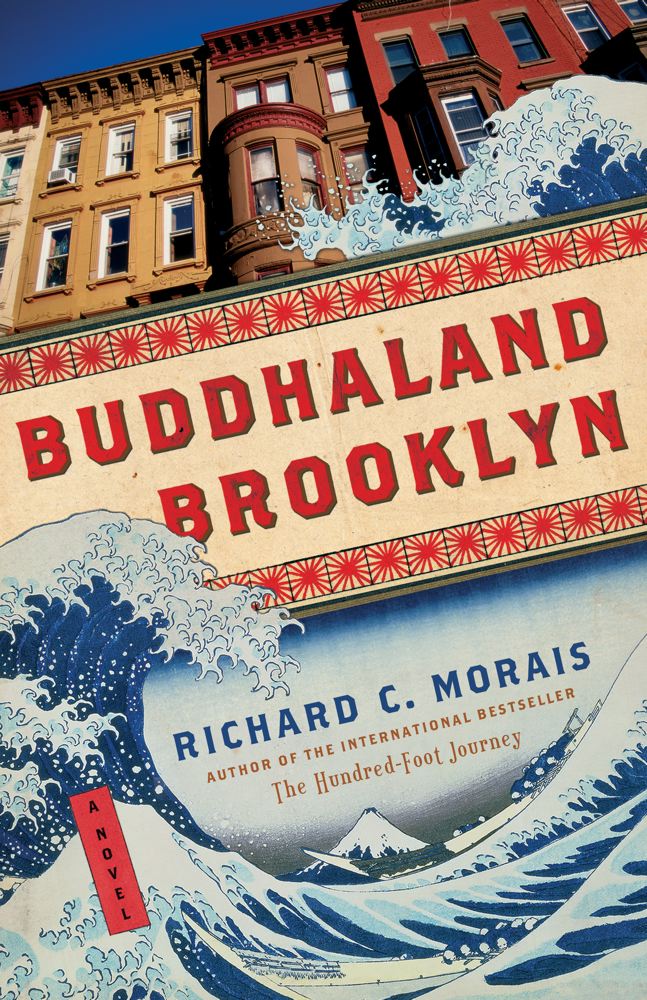 Buddhaland Brooklyn (Hardcover)
Scribner Book Company, 9781451669220, 244pp.
Publication Date: July 17, 2012
* Individual store prices may vary.
or
Not Currently Available for Direct Purchase
Description
From the writer whose debut novel, The Hundred-Foot Journey, continues to charm readers around the world comes a modern fairytale about a man who finds his true calling in a foreign land. "The life of a man is like a ball in the river-- no matter what our will wants or desires, we are swept along by an invisible current that finally delivers us to the limitless expanse of the black sea." So reflects the elderly Buddhist priest Seido Oda as he considers the life that brought him from an idyllic mountainside village in Japan to the bustling streets of Brooklyn, New York-- a touching and humorous journey richly depicted in Buddhaland Brooklyn. Oda's boyhood is spent fishing in clear mountain streams, picking plums, and helping his parents run the family's village inn on the slopes of Mount Nagata. But at age eleven, his parents hand him over to the monks at the nearby Buddhist monastery. Separated from his family and deeply lonely, the acolyte adjusts to monastic life by devoting himself to painting, poetry, and prayer--and avoiding human contact. This safe and quiet existence is unexpectedly upended, however, when he reaches middle age and is ordered by his superior to open a temple in Brooklyn. New York is a shock to the introverted Oda. A shy, socially inept Japanese priest who hides his true feelings behind a severe manner, Reverend Oda must spiritually lead the ragtag army of eccentric New Yorkers who make up the local Buddhist community. This motley crew and their misguided practices provide for a host of hilarious cultural misunderstandings and mishaps. But when tragedy strikes, Oda's rigid worldview is shattered and his eyes are finally opened to the long-buried sadness and personal shortcomings in his own life. It is only when he comes to appreciate the Americans, flaws and all, that Oda finds in Brooklyn the home he has always sought. A lively, vivid novel, Buddhaland Brooklyn stirs from the very first page. This is an entertaining and edifying meditation on the meaning and rewards of true acceptance.
About the Author
Richard C. Morais, author of The Hundred-Foot Journey, is a contributing editor at Barron's in New York. An American raised in Switzerland, he was stationed in London for eighteen years, where he was Forbes's European Bureau Chief.
Praise For Buddhaland Brooklyn…
"Buddhaland Brooklyn is a rare gem of a novel in that it is rich with both fabulous description and a juicy plot."



"The world Morais creates is quirky and enchanting. His recurring rumination on the meaning of enlightenment and acceptance is worth savoring."




"Readers who follow Morais's lyrical narrative will find spiritual redemption of their own in his search for the paradisiacal Buddhaland. A vivid portrait of faith lost and found through the eyes of a Japanese Buddhist monk in America."



"Morais has struck gold with this novel, which is simultaneously funny, sad, and enlightening."



"In exquisite prose, Buddhaland Brooklyn illuminates the hearts of wholly different cultures – an isolated Buddhist monastery; bustling New York - and also the universal truths of human life. Reverend Seido Oda's journey from shut-down, haughty priest to compassionate religious leader is a profoundly moving one making for a complex, beautiful book that lingers in the imagination long after the last line is read."
--Robin Black, author of If I loved you, I would tell you this



"[Morais] has a definite talent for evoking a place – his descriptions of Japan in Buddhaland Brooklyn resonate like watercolors painted on silk panels. The secondary characters are fully realized and the journey to enlightenment is full of entertaining detours."



"A delightful and insightful fish-out-of water tale."



"A charming and touching tale of discovery… certain to be appreciated by those who enjoy reading about the human condition."



"Eloquent, unique, funny, tender, sad, and pristine in its delivery."—



"Eloquent, unique, funny, tender, sad, and pristine in its delivery."—
Advertisement