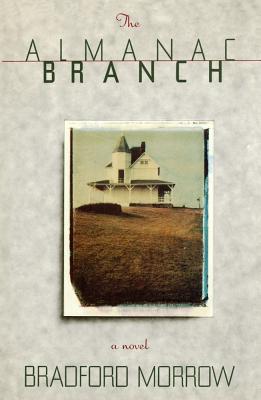 Almanac Branch
Paperback

* Individual store prices may vary.
Description
A brilliant allegory that traces the life of a young woman whose sanity teeters on the edge as she tries to hold together her troubled family.
Since childhood, Grace Brush has suffered episodic migraines. With them come hallucinatory visions, which reveal buried memories, leading her inexorably on the path to discovering secrets that could send her family's business empire into ruin. As Grace grows into adulthood, her quest for personal freedom collides with the mysteries of her past, making of her story an almanac of the perplexing nature of truth itself. Bradford Morrow maps the geography of a family's tragedy and one woman's redemption with astounding psychological insight, grace, and nuance.
Simon & Schuster, 9781451672442, 288pp.
Publication Date: October 3, 2011
About the Author
Bradford Morrow is a rare book dealer who got started in the business in Santa Barbara, California. Shortly after, he relocated to New York City to work at the literary journal Conjunctions, which he founded with the poet Kenneth Rexroth. He has two cats and divides his time between the City and upstate New York.