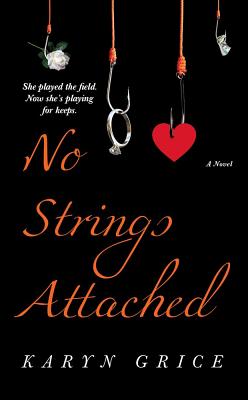 No Strings Attached (Mass Market Paperbound)
Gallery Books/Karen Hunter Publishing, 9781451672572, 337pp.
Publication Date: June 26, 2012
Other Editions of This Title:
Paperback (10/18/2014)
* Individual store prices may vary.
Description
From a captivating new voice in African American women's fiction comes a story of love and commitment as one woman tries to avoid her Mr. Right. What happens when you find The One, but you're just not ready? Jasmine Taylor doesn't have the time or the inclination to settle down. Not since her longtime boyfriend Nicco betrayed her. She knows how to take care of herself, and she has several sizzling lovers to satisfy her most arousing needs. The arrangement seems perfect, except for one irresistible detail: Sean Williams, the only man Jasmine can't take her mind off. A handsome, successful music producer, Sean has a different girl in every city. So why does he keep coming back to Jasmine? When she confesses her love one passionate night--a surprise to them both--he realizes he's met his match. Neither is prepared to give up the no-strings-attached lifestyle, but when Sean finds out Nicco wants Jasmine back, he loses his cool--and lets her go in the process. The only way Sean can win Jasmine's heart is by dropping the playboy act and making a commitment . . . but will she be ready to trust him?
About the Author
Karyn Grice, a native of Chicago, Illinois, is the author of self-published title What Happens in Vegas Stays in Vegas.