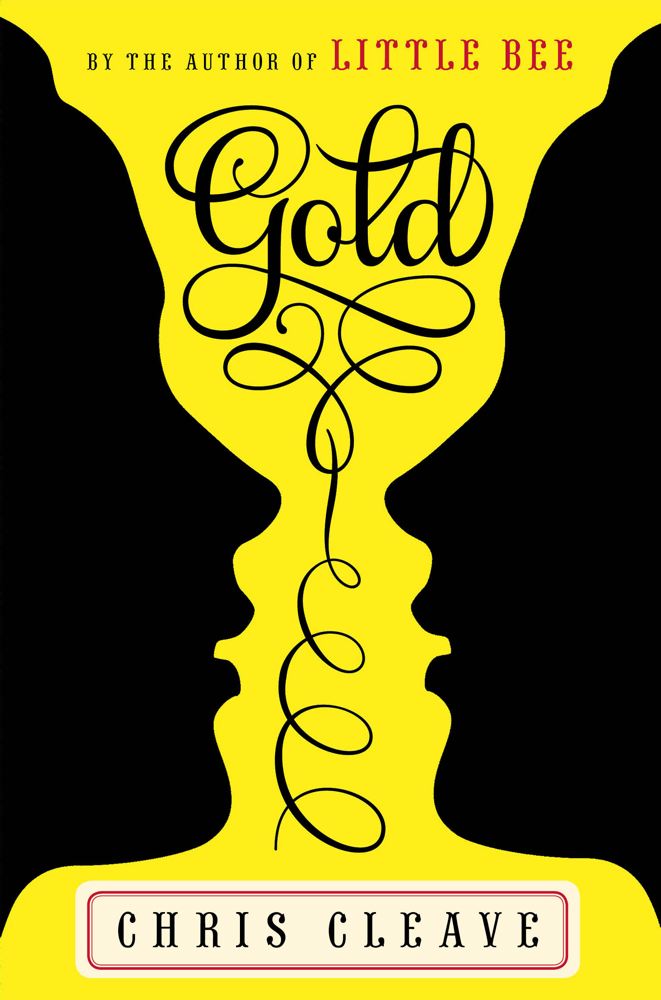 Gold (Hardcover)
Simon & Schuster, 9781451672725, 336pp.
Publication Date: July 3, 2012
* Individual store prices may vary.
July 2012 Indie Next List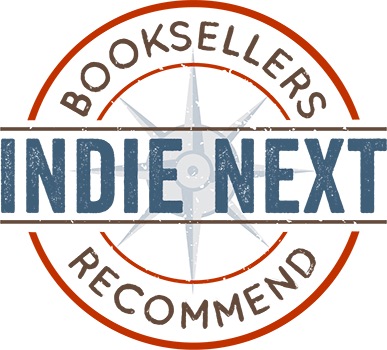 "Cleave is one of the luminaries of modern fiction and his talent shines just as brightly as the title of Gold. In a novel based on the world of competitive cycling, Cleave offers all of the trauma, dedication, and courage of that elite society, but more importantly, shows us those same attributes in the lives of his other characters, particularly eight-year-old Sophie, who suffers from leukemia. This is a novel that both inspires and informs, providing sadness and exhilaration in equal measure and showing empathy for the human condition. Gold is a reading experience not to be missed."
— Bill Cusumano, Nicola's Books, Ann Arbor, MI
View the List
Description
Building on the tradition of Little Bee, Chris Cleave again writes with elegance, humor, and passion about friendship, marriage, parenthood, tragedy, and redemption. What would you sacrifice for the people you love? KATE AND ZOE met at nineteen when they both made the cut for the national training program in track cycling--a sport that demands intense focus, blinding exertion, and unwavering commitment. They are built to exploit the barest physical and psychological edge over equally skilled rivals, all of whom are fighting for the last one tenth of a second that separates triumph from despair. Now at thirty-two, the women are facing their last and biggest race: the 2012 Olympics. Each wants desperately to win gold, and each has more than a medal to lose. Kate is the more naturally gifted, but the demands of her life have a tendency to slow her down. Her eight-year-old daughter Sophie dreams of the Death Star and of battling alongside the Rebels as evil white blood cells ravage her personal galaxy--she is fighting a recurrence of the leukemia that nearly killed her three years ago. Sophie doesn't want to stand in the way of her mum's Olympic dreams, but each day the dark forces of the universe seem to be massing against her. Devoted and self-sacrificing Kate knows her daughter is fragile, but at the height of her last frenzied months of training, might she be blind to the most terrible prognosis? Intense, aloof Zoe has always hovered on the periphery of real human companionship, and her compulsive need to win at any cost has more than once threatened her friendship with Kate--and her own sanity. Will she allow her obsession, and the advantage she has over a harried, anguished mother, to sever the bond they have shared for more than a decade? Echoing the adrenaline-fueled rush of a race around the Velodrome track, Gold is a triumph of superbly paced, heart-in-throat storytelling. With great humanity and glorious prose, Chris Cleave examines the values that lie at the heart of our most intimate relationships, and the choices we make when lives are at stake and everything is on the line.
Praise For Gold…
"Chris Cleave's latest novel lives and breathes, sweats and suffers at the harrowing place where ambition collides with sacrifice. That it arrives on the eve of the 2012 Olympic Games in London is perfect timing on the part of Cleave and publisher Simon & Schuster, but Gold would be first class anytime, anywhere. It's an adrenaline-fueled drama about winning and losing, in the velodrome and daily existence, an explosive exploration of the cost of success and the way sports competition can spill unhappily into life. It will force you to reconsider the definition of "victory," and it will leave you breathless . . . Cleave proves again that if writing were an Olympic sport, he'd be vying for a medal."—Miami Herald



"Cleave has the extremely rare power of making you smile with lively language and clever observations while he is thoroughly, irreparably breaking your heart."—Newsday (NY)



"In Gold, as with his previous work, Cleave writes with tremendous heart, displaying a keen eye for life's absurdities, sorrows, and triumphs. The story is riveting, the characters unforgettable. Gold has everything you could ask for in a story: adrenaline-soaked racing, wretchedly human decisions, laugh-out-loud moments and quietly heartbreaking ones."—Bookpage



"Chris Cleave is a writer who goes for your throat and doesn't let go. . . . The rivalry that powers the book is the competition between the closely matched Kate and Zoe, which takes place on and off the course. That they also develop a friendship, uneasy and fraught but still real, is a testament to Kate's generosity, as well as Cleave's talent as a writer. He writes women, particularly wounded women, with great empathy and skill."—The Oregonian



"Moving and compelling . . . . The millions of readers of Little Bee can attest that despite the delicacy of his prose, Cleave doesn't deal in half measures or subtle strokes—he goes straight for the heartstrings. Every page of Gold is drenched with an urgency of feeling that generates the same emotional pleasure as a great moment in sports, where we simultaneously witness triumph and failure in the starkest, most dramatic terms. . . . Gold will likely resonate most with readers for the way it unveils the ordinariness surrounding the extraordinary." —Nashville Scene



"Cleave goes for the gold and brings it home in his thrillingly written and emotionally rewarding novel about the world of professional cycling. . . . Cleave expertly cycles through the characters' tangled past and present, charting their ever-shifting dynamic as ultra-competitive Zoe and Kate are forced to decide whether winning means more to them than friendship . . . Cleave likewise pulls out all the stops getting inside the hearts and minds of his engagingly complex characters. The race scenes have true visceral intensity, leaving the reader feeling breathless . . . From start to finish, this is a truly Olympic-level literary achievement."—Publishers Weekly (boxed starred review)



"Cleave's latest novel demonstrates the determination of three extraordinary athletes in a story about true sacrifice. . . . [Their lives are] so intertwined, so complex, that the outcome is sure to be a surprise. Close on the heels of his international best seller Little Bee, British author Cleave has written another story so riveting that it is impossible to put down."—Library Journal (starred review)



"Readers galvanized by best-selling Cleave's previous politically scorching novels (Little Bee, 2009) will be surprised by his foray into the world of Olympic bicycle racing until they discern just how psychologically gripping a tale this is . . . Spanning the Athens, Beijing, and looming London 2012 Olympics, Cleave's brilliantly plotted, nail-biting, and emotional tale dramatizes the anguish and triumphs of ambition and sacrifice, fame and heartbreak to celebrate the true gold of love."—Booklist (starred review)



"Cleave is an acutely intelligent wordsmith. Some of the sentences cut so deep you want to scream out in pain and recognition . . . This is an inspirational and moving novel in so many ways, and everyone should read it."
Chris Cleave was born in London and spent his early years in Cameroon. He studied Experimental Psychology at Balliol College, Oxford. His debut novel, Incendiary, won a 2006 Somerset Maugham Award, was shortlisted for the 2006 Commonwealth Writers' Prize, and is now a feature film. His second novel, Little Bee, is an international bestseller with over 2 million copies in print. He lives in London with his wife and t1. Discuss the opening scene of Gold where Kate and baby Sophie are watching Zoe win the gold at the 2004 Olympics. What did you learn about Kate's personality as a wife, mother, and athlete in this one scene? How does this scene set the stage for the rest of the novel?
According to Sophie, "You could play boys' games like Star Wars that had fighting and spaceships and made you look tough, even if you weren't tough enough to ride a bike." Consider Sophie's obsession with Star Wars. What attracts her to these movies? What does she have to prove by playing "tough" boys' games?
Consider Tom's first impressions of his two star athletes: "Bit by bit, race by race, year by year, a girl like Zoe would stay afloat in the sport while Kate slowly sank under the weight of real life. Tom had seen it a hundred times." How well does Tom predict their career successes and failures? In what ways does he underestimate Kate?
When Tom watches his group of teen recruits, he notices "Kate's latent strength, and Zoe's perfect flow, and Jack's incandescent energy." Compare Kate, Zoe, and Jack's athletic strengths to their personalities. How do Kate's strength, Zoe's flow, and Jack's energy help them face everyday life off the track?
Compare how Zoe and Kate handle the costs and benefits of being Olympic athletes. How does the press treat each of them? How do Zoe and Kate handle the media attention? What could they learn from the other about fame?
Discuss Zoe and Kate's competition for Jack's attention. Why does Zoe pursue Jack when he is in the hospital? Do you think it was just another opportunity to compete? Were you surprised by Jack and Zoe's relationships?
If you were in Kate's situation, would you forgive Jack for his affair with Zoe? Would you be able to raise Sophie as your own, knowing about the affair? Explain your answer.
Zoe realizes, "It was ordinary days now that frightened her—the endless Tuesday mornings and Wednesday afternoons of real life, the days you had to steer through without the benefit of handlebars." How does Zoe handle real life? What is she afraid will happen to her when her racing career is over?
Discuss the lasting impact of Adam's death on Zoe. Why hasn't she forgiven herself for her brother's accident? How does she punish herself? How does she finally come to terms with his death?
When Jack decides to let Kate race Zoe without knowing that Sophie is in the hospital, "He smiled because he had given her something rarer than gold: an hour outside time." Did you agree with his decision? In what ways have these characters been racing against time their entire life?
During their final race, Zoe waits for Kate after Kate crashes on the track. How is that decision out of character for Zoe? Would you expect Kate to do the same for Zoe, if the situation were reversed? Why or why not?
At the end of the novel, Zoe's role is as Sophie's coach, not her mother. What kind of coach do you imagine Zoe to be? What kind of mother do you think she would have been to Sophie? Do you think she could have handled Sophie's illness?
After winning gold in Athens, Zoe realizes, "Gold came out of the ground, and she had felt the weight of it dragging her back down there." What does "gold" mean to Zoe, Kate, Jack, and Tom? What other types of gold (besides Olympic medals) do each of these characters strive for? Do they achieve it?
or
Not Currently Available for Direct Purchase