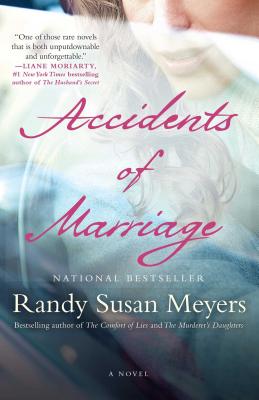 Accidents of Marriage (Paperback)
A Novel
Washington Square Press, 9781451673050, 368pp.
Publication Date: June 9, 2015
Other Editions of This Title:
Compact Disc (9/23/2014)
Hardcover (9/2/2014)
Library Binding, Large Print (11/1/2014)
MP3 CD (9/23/2014)
* Individual store prices may vary.
September 2014 Indie Next List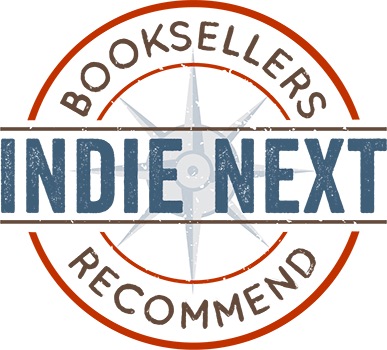 "When is the time when 'enough is enough?' Meyers deftly explores the issue of emotional abuse in her new novel. This is the story of Maddy and Ben and their three children. Maddy, a working mother, struggles to balance both career and family. Ben, a public defender, lives with a short fuse and drives the car that sends Maddy to the hospital in critical condition after a road rage encounter. Told from the points of view of Maddy, Ben, and Emma, the oldest sibling, Accidents of Marriage is an engrossing and provocative read."
— Fran Keilty, Hickory Stick Bookshop, Washington Depot, CT
View the List
Description
"A complex and captivating tale" (The Boston Globe) which takes an engrossing look at the darker side of a marriage—and at how an ordinary family responds to an extraordinary crisis, forcing a couple to decide when a marriage is too broken to fix.

Maddy, a social worker, is trying to balance her career and three children, but her husband's verbal furies have made the family wary and frightened. Where once his fiery passion had been reserved for defending his clients, now he's lashing out at all of them. She vacillates between tiptoeing around him and asserting herself for the sake of their kids—keeping a fragile peace—until the rainy day when they're together in the car and Ben's volatile temper gets the best of him, leaving Maddy in the hospital fighting for her life.

Randy Susan Meyers takes us inside the hearts and minds of her characters, alternating among the perspectives of Maddy, Ben, and their fourteen-year-old daughter, Emma. A People magazine Book Pick, Accidents of Marriage is a "beautifully written, poignant, and thought-provoking novel" (Kirkus Reviews, starred review) that will resonate deeply with women from all walks of life, ultimately revealing the challenges of family, faith, and forgiveness.
About the Author
Randy Susan Meyers is the bestselling author of Waisted, Accidents of Marriage, The Comfort of Lies, The Murderer's Daughters, and The Widow of Wall Street. Her books have twice been finalists for the Mass Book Award and named "Must Read Books" by the Massachusetts Center for the Book. She lives with her husband in Boston, where she teaches writing at the Grub Street Writers' Center.
Praise For Accidents of Marriage: A Novel…
"This novel's unsparing look at emotional abuse and its devastating consequences gives it gravity and bite, while a glimpse into a physically damaged mind both surprises and fascinates."
— People

"Meyers' novel explores how destructive emotional abuse by itself can be. . . [and] deftly deploys a large cast of major and minor characters in telling this complex story. Her painstaking description of both emotional abuse and brain injury are impressive. Accidents of Marriage isn't for anyone who insists on happy endings, but it rewards readers in deeply satisfying ways. A complex, captivating tale."
— Boston Globe

"Meyers puts a Boston family overwhelmed by a tragic accident under the literary microscope. Meyers, who has a background working with victims of domestic violence, examines the effects anger and violence can have on family members, as well as the courage that can be born from a new perspective and the lack of happily-ever-after in these real-life situations. The characters labor under intense pressure, and some crack while others rise to the challenge, giving Meyers' tale both realism and a bittersweet quality that, in the hands of a lesser writer, could have ended up simply maudlin and contrived. Beautifully written, poignant and thought-provoking, this novel refuses to succumb to stereotypical reader expectations, making it even more memorable."
— Kirkus (starred review)

"Sensitively written."
— Library Journal

"Meyers is quickly taking her place among the ranks of women's fiction authors who write big-issue novels that explore the inner lives of women in crisis without descending into melodrama or cliché. Readers who enjoy Barbara Delinsky, Amy Hatvany, and Jodi Picoult will want to add Meyers to their to-read list."
— Booklist

"A deft exploration of the borders of abuse and the aftermath of tragedy, the triumphs and disappointments of recovery, and the possibilities of faith and forgiveness."
— Star Tribune

"Meyers writes compellingly; Maddy's recovery is detailed and wrenching, as are vivid portraits of the children's reactions to their family's turmoil."
— Concord Monitor

"Many books are an absolute pleasure to read, but slip straight from your mind. Accidents of Marriage is one of those rare novels that is both unputdownable and unforgettable. I just loved it, and I'll now read everything Randy Susan Meyers writes."
— Liane Moriarty

"Maddy and Ben have a complicated marriage. He's got anger issues; she is messy and forgetful. One fateful morning these character traits clash – with devastating consequences. In this beautifully written novel, Randy Susan Meyers traces how the repercussions of a car accident expose fissures and long-held resentments from the past that force these characters to question everything. This is a wise and penetrating book."
— Christina Baker Kline

"An incredibly accomplished and satisfying read, with an important message."
— Jane Green

"I read Accidents of Marriage in one day. Like Meyers' first two novels, this one—about a family paying a high price for rage and trying to reknit itself in the aftermath of the unthinkable—is compulsive reading. It's amazing how warm Meyers' writing is even as her stories grip you by the hand and don't let go."
— Jenna Blum

"With the heart of a novelist and the tenacity of an investigative journalist, Meyers flawlessly depicts the evolution and consequences of emotional abuse. A master of perspective with an uncanny understanding of human nature, she has managed to make us empathize with every member of this damaged family. This is an important story, one I'll be thinking about for a long time."
— Brunonia Barry

"Randy Susan Meyers is a genius of the human heart, and Accidents of Marriage is a profound education on the complexities of love, imperfection, damage, and responsibility. You'll feel as though a magically insightful friend is sharing the behind-the-scenes secrets of a family you may well know. She tells it like it is. No sugar-coating here, only truth in all its compelling beauty and might."
— Robin Black

"Every marriage has its secret deals and compromises. In Accidents of Marriage, Randy Susan Meyers explores the vast complexity of this bond and lays out how passion, allegiance and love can go terribly wrong. She gives us characters we root for, even when they're at odds, and she asks the questions:What is forgivable? When does a marriage become too broken to fix? With wisdom, humor and great compassion, Meyers answers in a story you won't soon forget."
— Ann Bauer

"A bold and poignant look into the complicated, slippery world of what constitutes emotional abuse, Accidents of Marriage explores what happens when tragic circumstance forces one family to reexamine the dysfunctional dynamics that have long-defined them. Meyers deftly pulled me in to this story from the first page, tying me to its tender and fearless heartbeat, and didn't let me go until the extremely satisfying end."
— Amy Hatvany

"The intertwined traumas of emotional abuse and brain injury careen through every family member in this disturbing and deeply insightful story. Meyers captures the necessity and complexity of excavating the truth as the foundation of life moving forward."
— Janet Cromer