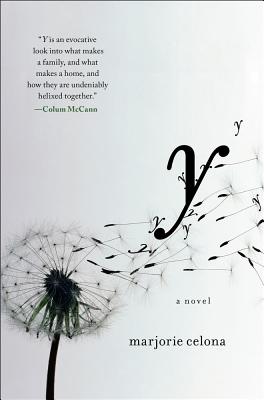 Y (Hardcover)
A Novel
Free Press, 9781451674385, 272pp.
Publication Date: January 8, 2013
Other Editions of This Title:
Paperback (9/3/2013)
Hardcover, Large Print (5/22/2013)
* Individual store prices may vary.
January 2013 Indie Next List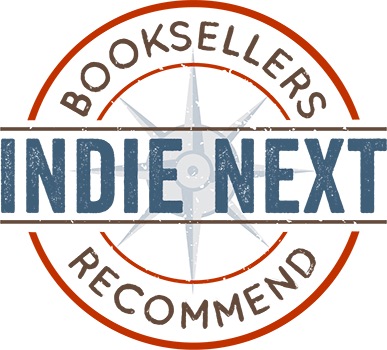 "Y is a book about the 'whys' of two lives. Why did one woman abandon her newly born daughter at the door of a YMCA? Why was it so hard for that little girl to find a real home? Why do we sometimes embrace responsibility, and sometimes run away from it? Why are people cruel to the helpless and the innocent? The characters in this book are flawed and stumbling -- in other words, very human and very memorable. The issues of what it means to be a family and the meaning of 'home' are challenged, remolded, and puzzled into a story that is not always easy to read, but is difficult to put down and is impossible to forget."
— Jackie Blem, Tattered Cover Book Store, Denver, CO
View the List
Description
For fans of White Oleander and The Brief Wondrous Life of Oscar Wao, an exquisitely rendered debut about a wise-beyond-her-years foster child searching for a home, entwined with the heartbreaking story of the mother who abandoned her.

"Y. That perfect letter. The wishbone, fork in the road, empty wineglass. The question we ask over and over. Why? . . . My life begins at the Y." So opens Marjorie Celona's highly acclaimed and exquisitely rendered debut about a wise-beyond-her-years foster child abandoned as a newborn on the doorstep of the local YMCA. Swaddled in a dirty gray sweatshirt with nothing but a Swiss Army knife tucked between her feet, little Shannon is discovered by a man who catches only a glimpse of her troubled mother as she disappears from view. That morning, all three lives are forever changed.

Bounced between foster homes, Shannon endures abuse and neglect until she finally finds stability with Miranda, a kind but no-nonsense single mother with a free-spirited daughter of her own. Yet Shannon defines life on her own terms, refusing to settle down, and never stops longing to uncover her roots—especially the stubborn question of why her mother would abandon her on the day she was born.

Brilliantly and hauntingly interwoven with Shannon's story is the tale of her mother, Yula, a girl herself who is facing a desperate fate in the hours and days leading up to Shannon's birth. As past and present converge, Y tells an unforgettable story of identity, inheritance, and, ultimately, forgiveness. Celona's ravishingly beautiful novel offers a deeply affecting look at the choices we make and what it means to be a family, and it marks the debut of a magnificent new voice in contemporary fiction.
About the Author
Marjorie Celona received her MFA from the Iowa Writers' Workshop, where she was an Iowa Arts Fellow and recipient of the John C. Schupes fellowship. Her stories have appeared in Best American Nonrequired Reading, Glimmer Train, and Harvard Review. Born and raised on Vancouver Island, she lives in Cincinnati.
Praise For Y: A Novel…
"[A] heartfelt first novel . . . . Ms. Celona adroitly confounds many of our expectations . . . . It's refreshing to read a novel in which questions are not so much answered as extended, and Shannon is an appealing narrator... Celona is compassionate toward even her most wayward characters, figuring wisely that the consequences of their actions will be punishment enough."

"Y is a beautiful, moving book that explores what it takes to belong from a new author with a voice that is bold, sure footed and confident."

"A gorgeous, moving debut...[Shannon] emerges as a character of enormous strength, a survivor who is unflappably honest about her shortcomings….Celona writes with acute sensitivity to how a child sees her world [and] renders a character readers will love in all her glorious self-doubt."

"A feat of storytelling. It will leave you raw but softened, carrying a brutal reminder that family is both made and given, something we must endure and embrace."

"A double-strand novel about a Vancouver Island foundling and the young mother who left her on the steps of the Y… Celona pulls off this sleight-of-narrative in blunt, tamped-down prose that is worthy of comparison to [Dorothy Allison's Bastard Out of Carolina]. The scenes are swift and clear, the transitions are well-cued and the reader's sympathies adhere easily to Shannon's lonely, stubborn efforts to squirm into a safe place in the world."

"[A] stunning debut novel . . . Celona creates a beautifully tangled web that is equal parts mystery (seriously, this one's a page-turner), poetry and deep rumination on the meaning of family."

"I love ambition in a novel. I love humour, audacity, perseverance, craft. And I am deeply grateful when it gets exquisitely blended in a brand-new voice. Marjorie Celona's debut weaves the twin stories of a foster child's search for home and the raw account of her mother's decision to abandon her newborn. Y is an evocative look into what makes a family, and what makes a home, and how they are undeniably helixed together."
— Colum McCann, National Book Award-winning author of Let the Great World Spin

"Compelling…This is at once a moving coming-of-age story full of fresh starts, a haunting family story full of heavy disappointments, and an extraordinarily quiet story full of hope."

"Y is everything I'm hoping for when I open a book—suspenseful, compelling, psychologically deft, and beautifully written, with characters so alive they seem to be in the room. Marjorie Celona is a brilliant writer at the start of a brilliant career."
— Leah Stewart, author of The Myth of You and Me and The History of Us

"A wee baby girl is left behind and even before she opens her eyes, she begins to describe her extraordinary world. Y is filled with heartbreaking loss and flawed heroes yet Celona's writing is filled with grace and compassion."
— Heather O'Neill, author of Lullabies for Little Criminals

"Marjorie Celona's Y is the best novel I've read this year . . . [A]n unforgettable story about the nature of time itself, the way our past is always alive in the present, shaping us into who we are. With more honesty, compassion, and warmth than is sometimes fashionable in contemporary fiction, this novel will stay with you long after the last page is turned."
— Anthony Varallo, author of Out Loud

"Marjorie Celona's Y is moving and utterly beautiful. Dark and bright, fresh and original, this novel grabs you and doesn't let go. What an extraordinary new voice!"
— Amanda Boyden, author of Pretty Little Dirty

"I was enraptured by Shannon's fierce searching heart . . . With a child's defiance, hurt and brittle vulnerability, she led me through a world littered with the abandoned, lost, and broken and brought back forgiveness."
— Shandi Mitchell, author of Under this Unbroken Sky

"Marjorie Celona's Y isn't merely an extraordinary debut; it would be cause for celebration if it were the author's second or fifth or twentieth novel. There's so much to relish: the nimbly interbraided stories of a mother and daughter . . . ; the lovely, lucid, haunting prose; the subtle, precise command of tone. But above all I marvel at Celona's clear-eyed and heartbreakingly complex depiction of . . . the fierce, flawed, lovable people at this terrific novel's heart. These are indelible characters, and Y is a triumph."
— Michael Griffith, author of Trophy

"Y is the story of humanity's first question: Who am I? This novel tells a pain-filled, utterly essential quest to know who one's family is. There is Oedipus. There is Pip. Now there is Shannon, compelled to search through unbearable secrets and trauma. The style is accomplished, the voice hauntingly matter-of-fact."
— Kim Echlin, author of The Disappeared

"I couldn't get enough of Shannon, the charming, brave, and blistering heart of this novel. She's open to everyone she meets––mothers, fathers, the homeless, the addicted––so her story is too. Marjorie Celona has written a novel that is funny, contemporary, and heartbreaking, a novel that is in love with life."
— Deborah Willis, author of Vanishing and Other Stories

"Richly textured, gritty, surprising, and innocent, Marjorie Celona's tale of an abandoned child explores the undercurrents of small town experience; it's a blue-collar world of courage, goodness, and violence . . . Celona has mapped place and class in a way I haven't read before, and she has created a character with such heart that I didn't want the story to end."
— Marilyn Bowering, author of What It Takes to Be Human

"As a newborn, Shannon is abandoned at the local "Y"—and then spends much of her young life asking "Why?" The cards seem stacked against Shannon as she tries to piece together the fragments of her life. Celona reconstructs the story with an almost Faulkner-ian complexity [and] writes movingly about basic questions of identity."

"Y opens with a woman leaving her newborn baby at the doors of a YMCA, but this hearbreaking debut novel is more than just another hardscrabble foundling tale. Weaving together the vivid narratives of the mother and the daughter she abandoned, Celona crafts an unforgettable story about family and identity."
Book Videos
or
Not Currently Available for Direct Purchase