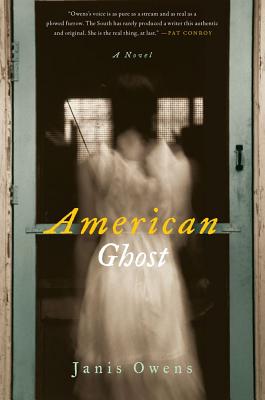 American Ghost (Hardcover)
Scribner Book Company, 9781451674637, 278pp.
Publication Date: October 9, 2012
* Individual store prices may vary.
or
Not Currently Available for Direct Purchase
Description
An engrossing novel inspired by a true event about unresolved family history and racial tensions that threaten a Florida community. JOLIE HOYT IS A GOOD SOUTHERN GIRL living in Hendrix, a small Florida Panhandle town. The daughter of a Pentecostal preacher who sells insurance on the side, and the best friend of a lively beauty who moves to the big city to pursue a career in interior design, Jolie is all too aware of her family's closet full of secrets and long-held distrust of outsiders. Nevertheless, she throws caution to the wind when she meets Sam Lense, a Jewish anthropology student from Miami, who is in town to study the ethnic makeup of the region. Jolie and Sam fall recklessly in love and dream of beginning a life together, far away from Jolie's buried past. But their affair ends abruptly when Sam is discovered to have pried too deeply into Hendrix's dark racial history and he becomes the latest victim in a long tradition of small-town violence. Twelve years later, when a black businessman from Memphis returns to Hendrix to do right by his father's memory, Jolie and Sam are brought together again. They are forced to revisit the unresolved issues of their young love and finally shed light on the ugly history of Jolie's hometown. A complex and compulsively readable Southern saga, continuing in the tradition established by Marjorie Kinnan Rawlings and brought into the new millennium by writers like Karen Russell and Kathryn Stockett, American Ghost was inspired by Janis Owens's extensive research on a real lynching that occurred in 1934 in Marianna, Florida. American Ghost is a richly woven exploration of how the events of our past haunt our present.
Praise For American Ghost…
"Part-thriller, part romance, and based on an actual event in the author's hometown, this wrenching novel is a fine example of southern storytelling."



"Owens brings the vibrancy of a small Southern community to bear on a gothic tale."



"A taut yarn about breaking silence."
--Good Housekeeping



"Owens weaves complex narrative strands together in a captivating story abundant with historical context and characterizations that reflect the foibles of human nature."



"The past haunts the present in this engaging... offering inspired by actual events."
--Booklist



"A skillfully written, well-researched book…Owens brings a dark period of history to light in a book about Southern Allegiances, racial tensions and shameful acts."
—Kirkus



Owens' voice [is] so authentic and her characters [are] so alive. Their motivations, reactions and dialogue feel so true, they could-almost be real."
—Paste



"Owens' detailed and well-researched portrait of west Florida bloodlines benefits from her obvious affection for its cast of colorful characters, and her descriptions of small-town life are a joy to read."



"A taut literary thriller, as well as a wrenching meditation on the consequences of denying a dangerous past."



"This compelling novel begins as a love story...but it turns into a thrilling, multilayered mystery and a fearless look at the tragic delusions of American racism."
Advertisement