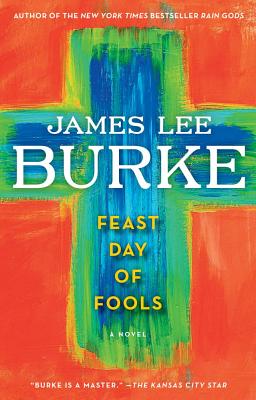 Feast Day of Fools (Paperback)
Pocket Books, 9781451675337, 496pp.
Publication Date: March 27, 2012
* Individual store prices may vary.
or
Not Currently Available for Direct Purchase
October 2011 Indie Next List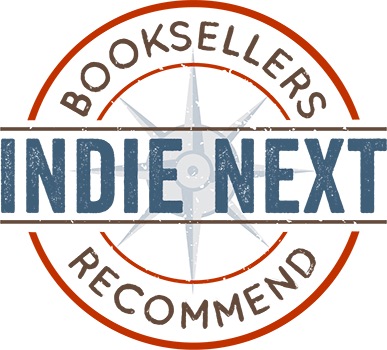 "James Lee Burke is a genre unto himself. No one can portray the power, beauty, and mystery of nature in the context of a story as he can, while also creating unforgettable characters trapped in unforgiving situations. As Hackberry Holland confronts the rampant criminality along the Mexican border, Burke keeps the reader on edge with his narrative and exposes the deterioration in our society at the same time."
— Bill Cusumano, Nicola's Books, Ann Arbor, MI
View the List
Description
The critically acclaimed thirtieth entry from New York Times bestselling author James Lee Burke, featuring Texas Sheriff Hackberry Holland in an epic tale that is equal parts thriller, Western, and literary masterpiece. Burke returns to the Texas border town setting of his bestseller Rain Gods, "a riveting novel that evokes] past American greats, such as Steinbeck and Cain" (Lincoln Journal Star). Now, a monstrous killer presumed dead is very much alive...and Sheriff Hackberry Holland must fight for survival--his own, and that of the citizens he's sworn to protect. Still mourning the loss of his cherished wife and navigating an almost-romance with his decades-younger deputy, Pam Tibbs, Hackberry feeds off the deeds of evil men to keep his own demons at bay. When alcoholic ex-boxer Danny Boy Lorca witnesses a man tortured to death in the desert, Hack's investigation leads him to Anton Ling, a regal, mysterious Chinese woman known for sheltering illegals. Ling denies having seen the victim or the perpetrators, but there is something in her steely demeanor and aristocratic beauty that seduces Hackberry into overlooking that she is just as dangerous as the men she harbors. Danger increases tenfold with the return of serial murderer Preacher Jack Collins, who has reemerged with a calm, single-minded zeal for killing more terrifying than the muzzle flash of his signature machine gun. But this time, he and Sheriff Holland may have a common enemy.
About the Author
James Lee Burke, named Grand Master by the Mystery Writers of America, is the author of twenty-nine previous novels and two collections of short stories. He lives in Missoula, Montana.
Praise For Feast Day of Fools…
An Indie Next List Pick for October 2011



"Holy shit does this novel crush into its pages a whole war chest of bloody drama and brutal questions about what it means to be an American and a Christian and a Christian American in the new century. . . . James Lee Burke—muscular and elegiac, brutal and compassionate—is a Stetson-wearing, spur-jangling giant among novelists."—Benjamin Percy for Esquire



"Burke's evocative prose remains a thing of reliably fierce wonder."—Entertainment Weekly



"James Lee Burke presses onward with his singular mission to rewrite the American western in Feast Day of Fools . . . Burke is constructing a whole mew mythology in this series, with characters haunted by history and driven by ghosts. . . . Hackberry Holland's assertion that 'a martial and savage spirit had ruled these hills' since the time of the conquistadors is a good man's way of saying that the violence we do sinks into the ground we walk on and becomes part of our collective heritage."—The New York Times Book Review



"James Lee Burke's thirty superbly written mysteries and Westerns have always been allegorical, illuminating the grandest of themes. Over the years, he has written about racism, neocolonialism, the rape of the environment, the hijacking of Christianity by hateful bigots and the futility of war. He has written about manipulative political and business figures, and about the quest for individual and national redemption. He has also explored the nature of evil. . . . In Feast Day of Fools, Burke pulls all of his themes together in a master work that comprises his unified theory of America at the beginning of the 21st century. . . . And as always in a Burke novel, the landscape is vividly described in passages so poetic they could be broken into lines of verse."—Bruce DeSilva, The Associated Press



"He's a genius, Burke, and I read everything he puts out. All his novels are about good vs. evil and how hard it is to overcome evil. This one's about a Texas sheriff and two villains, one associated with the [drug] cartels, the other a mass murderer. The three of them collide."—Bill O'Reilly for the New York Post



"When the literary lights of the 21st century go marching in, James Lee Burke will be leading the parade. For five decades, Burke has created memorable novels that weave exquisite language, unforgettable characters, and social commentary into written tapestries that mirror the contemporary scene. His work transcends genre classification. . . . Feast Day of Fools is a richly complex novel with several themes and subplots. . . . extraordinary characterizations, dialogue, sense of place, and an almost mystical, allegorical summation."—Philadelphia Inquirer



"Riveting . . . Burke is creating an allegorical, almost Biblical setting here: The lost wander hopelessly in the desert, seeking revenge or redemption or some terrible mix of both. The moral center in all of this is Hackberry Holland, who feels old 'in the way people feel old when they have more knowledge of the world than they need.' He's Burke's most fascinating character, a man whose sense of justice has been shaken but not destroyed. Equally compelling is Pam Tibbs, the most no-nonsense woman in fictional law enforcement ('Men often thought she was trying to be cute. They were mistaken'). The push-and-pull between the two is just one more of Burke's thrilling examples of the mysteries of the human heart."—The Miami Herald



"Like the hero of his 30th work, to be published Tuesday, James Lee Burke delivers—again. There's a reason Burke, 75, has earned the Grand Master title from the Mystery Writers of America and is tagged by some colleagues as the greatest living mystery writer. . . . He combines complex characterization, driving action and a philosophical bent—and his consistency is remarkable, carrying him through 18 Dave Robicheaux books, set in Louisiana, and now the third novel in the Hack Holland series. The man is legendary, and rightly so. . . . But Feast Day of Fools is more than action. It's a sprawling, compelling, allegorical story with characters that just won't get out of my mind. Through it all, Burke shares some of his hard-won knowledge about life. And that makes it one of the Grand Master's best."—New Orleans Times-Picayune



"Nobody turns suspense into poetry like James Lee Burke."—San Antonio Express-News
Advertisement