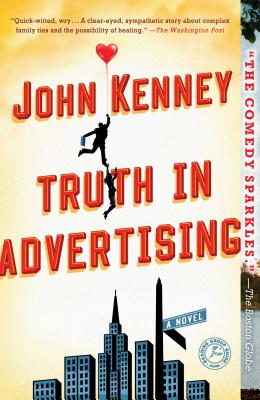 Truth in Advertising
A Novel
Paperback

* Individual store prices may vary.
Other Editions of This Title:
Digital Audiobook (1/21/2013)
Hardcover (1/22/2013)
Hardcover, Large Print (3/1/2013)
January 2013 Indie Next List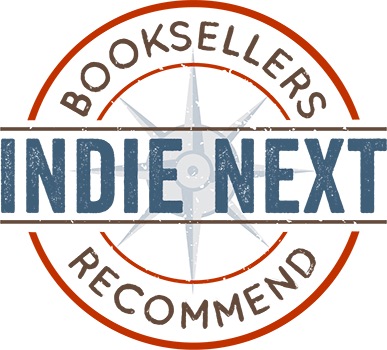 "This funny first novel is an accomplished mix of snark and pathos. Finbar Dolan is nearly 40 and has little to show for it. He is ambivalent about his Madison Avenue advertising job, has a failed engagement behind him, and is emotionally distant from his fragmented and dysfunctional family. What he does have, however, are loyal friends, a good heart, and a razor-sharp wit. This book will not only have you laughing out loud but will also leave you keenly sympathetic to Fin's plight. It is funny and moving and reminiscent of the works of Jonathan Tropper and Nick Hornby with a little Mad Men thrown in."
— tova beiser, Brown University Bookstore, Providence, RI
View the List
Description
"A quick-witted, wry sendup of the advertising industry and corporate culture…A clear-eyed, sympathetic story about complex family ties and the possibility of healing" (The Washington Post).

Finbar Dolan is lost and lonely. Except he doesn't know it. Despite escaping his blue-collar Boston upbringing to carve out a mildly successful career at a Madison Avenue ad agency, he's a bit of a mess and closing in on forty. He's recently called off his wedding. Now, a few days before Christmas, he's forced to cancel a long-postponed vacation in order to write, produce, and edit a Superbowl commercial for his diaper account in record time.

Fortunately, it gets worse. He learns that his long-estranged and once-abusive father has fallen ill. And that neither his brothers nor his sister intend to visit. It's a wake-up call for Fin to re-evaluate the choices he's made, admit that he's falling for his coworker Phoebe, question the importance of diapers in his life, and finally tell the truth about his life and his past.

In the spirit of Then We Came to the End and This Is Where I Leave You, novelist John Kenney, a regular New Yorker contributor, mines his own advertising background to creating this moving debut, nothing short of "a masterful blend of wit and seriousness, stunning in its honesty" (Booklist, starred review).
Praise For Truth in Advertising: A Novel…
A Book Riot Funniest Novel of the Year

"The protagonist, Finbar Dolan, is Don Draper stripped of all his glamour, success and pomade. What Fin, a midlevel copywriter, does have on Don is a sense of humor. . . . Framed around a surprisingly sweet romance, as well as Fin's eventual confrontation with his painful family history, this debut offers a pleasing lightness-to-heart ratio."
— New York Times

"Peppered with colorful impressions of New York City life, Truth in Advertising is a quick-witted, wry sendup of the advertising industry and corporate culture. . . . Delivers a clear-eyed, sympathetic story about complex family ties and the possibility of healing."
— Washington Post

"[Kenney's] insights are dead-on. . . . [His] plot is perfectly balanced between the insanity of both work and family, and the ending is satisfying without being saccharine. . . . Engaging and entertaining . . . The joy is in the journey, of spending time with a character that is, at times, annoying and thoughtful,arrogant and scared, childish and mature — in other words, someone like the rest of us."
— Dallas Morning News

"You'd expect that a man who writes humor pieces for the New Yorker would be funny – and he is. John Kenney, who also worked as an advertising copywriter, knows that world and skewers it mercilessly and hilariously in his debut novel. . . . It would also be safe to say that amazing things will most likely be happening in John Kenney's literary career right now. Truthfully."
— Cleveland Plain Dealer

"Truth in Advertising has a cinematic sense of motion. . . . [Kenney is] a naturally comic author who has created a likeable narrator in Fin Dolan. . . . Humor springs from a deep well of family-induced anguish, and soon enough comedy and tragedy are braided throughout the narrative."
— Chicago Tribune

"This debut novel reads at times like a laugh-out-loud standup routine. What sustains it, though, is much more substantial: an engaging, believable plot, a fascinating if jaundiced view inside the contemporary world of New York advertising, and most of all, a lead character you're glad you get to know. . . . It's a measure of Kenney's writing talent that the regular gusts of delicious, smart-alecky ad agency banter among Dolan and his witty comrades and the painful-to-read scenes depicting the toxic relations among siblings feel equally real in this novel. . . . [A] smart, cinematic story."
— Associated Press

"We're sold on Kenney's trenchant, quick-witted debut."
— Entertainment Weekly

"Kenney, who's worked as a copywriter for 17 years, mines this rich territory for satire. . . . Fin's struggle to understand his dad brings a layer of emotional complexity to the tale. . . . Kenney's novel wrestles with deep questions: What makes a good man? What makes a good life? What should one's contribution to the world be?"
— BusinessWeek

"In this Nick Hornby-esque fiction debut, midlife crisis and family tragedy force a 39-year-old ad man to reevaluate his priorities."
— O Magazine ("Ten Titles to Pick Up Now")

"A lively debut that has 'movie deal' written all over it."
— People Magazine

"Here's a smart one. . . . Lovers of the city will find much to love in this relatable, redemptive, and sometimes very funny story."
— Denver Post

"The comedy sparkles [with] mordant one-liners, snappy banter, and hilarious workplace scenarios."
— Boston Globe

"An honest and insightful novel about a business and a life that have both been anything but . . . . Wonderfully entertaining and elegantly written."
— Shelf Awareness (Best Books of 2013)

"It's the stuff of Jonathan Tropper novels and Judd Apatow films and every Zooey Deschanel fantasy."
— USAToday.com

"The rare novel that's truly cinematic. It is sexy, the plot twists in just the right places; simply put, it's untamable. You will laugh almost as much as you will relate to the plight of the protagonist.. . . This book might just rouse the creative genius in you, too."
— Interview.com

"Hilarious. . . . Kenney mixes inside advertising jokes with the broad comedy necessary to keep those in the real world laughing."
— AdAge.com

"[A] comedic send-up of the ad industry's self-importance, as narrated by a good-hearted if skeptical underachiever . . . A pleasure to read."
— Christian Science Monitor

"New York-based Kenney . . . knows of what he speaks. He is particularly brilliant at clashing Fin's jadedness with the unglamorous products he's forced to pitch. . . . [A] delightfully caustic piece of satire."
— Toronto Star

"What really amazed me was the unexpected depth and subtleness of the rest of the book, which showcases writing that, in terms of talent, puts Kenney in a league with the best of American writers of his generation."
— Lurzer's International Archive (UK)

"It will make you laugh out loud at times and it will also touch you deeply. . . . This is the sort of book where you really care about the characters. . . . You will not be disappointed in Truth in Advertising. The plot is highly entertaining, but it is the joy of getting to know such a realistic, likeable, believable character as Finbar Dolan that makes this novel such a treat. Fin is the sort of guy you will enjoy spending time with."
— Seattle Post-Intelligencer

"A snortingly funny debut ... Although Nick Hornby is the obvious reference — humor and heartbreak of ordinary life — this wonderful book is more J. Alfred Prufrock."
— The Phoenix (Boston)

"With wry humor, always on point, Kenney guides us through the maze of work, family, love (elusive) and friendship (a lifesaver). This is an outstanding debut."
— Kirkus Reviews (starred review)

"A masterful blend of wit and seriousness, stunning in its honesty. A novel sure to appeal to fans of Nick Hornby."
— Booklist (starred review)

"With wry wit, excellent pacing, and pitch-perfect, often hilarious, dialogue, Kenney has created something remarkable: a surprisingly funny novel about an adult American male finally becoming a man. Highly recommended."
— Library Journal (starred review)
Touchstone, 9781451675559, 336pp.
Publication Date: October 1, 2013
About the Author
John Kenney has worked as a copywriter in New York City for seventeen years. He has also been a contributor to The New Yorker magazine since 1999. Some of his work appears in a collection of The New Yorker's humor writing, Disquiet, Please! He lives in Brooklyn, New York. Visit ByJohnKenney.com.
or
Not Currently Available for Direct Purchase