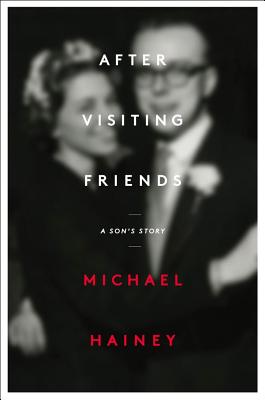 After Visiting Friends
A Son's Story
Hardcover

* Individual store prices may vary.
Other Editions of This Title:
Digital Audiobook (5/19/2013)
Paperback (2/18/2014)
Compact Disc (5/20/2013)
MP3 CD (5/20/2013)
Compact Disc (5/20/2013)
MP3 CD (5/20/2013)
Compact Disc (5/20/2013)
Hardcover, Large Print (7/1/2013)
March 2013 Indie Next List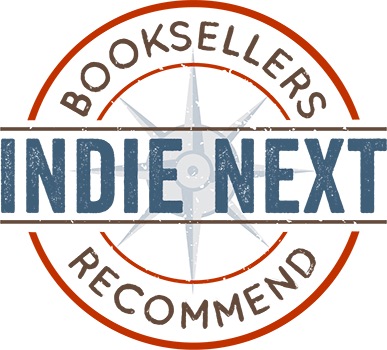 "Hainey's search for the truth about his father's early death is one of the most compelling memoirs I've read. An insider's tribute to the hard-working and hard-drinking big city newsmen of the 1950s and '60s, After Visiting Friends is also an unsentimental love song to a Chicago of all-night bars, jazz clubs, and three major daily newspapers. I was engaged, moved, and kept guessing (as Hainey was for more than 10 years) until the truth won out. A brave, intimate, and honest portrait of a family and its secrets."
— Linda Bubon, Women & Children First, Chicago, IL
View the List
Description
A decade in the writing, the haunting story of a son's quest to understand the mystery of his father's death—a universal memoir about the secrets families keep and the role they play in making us who we are.

Michael Hainey had just turned six when his uncle knocked on his family's back door one morning with the tragic news: Bob Hainey, Michael's father, was found alone near his car on Chicago's North Side, dead, of an apparent heart attack. Thirty-five years old, a young assistant copy desk chief at the Chicago Sun-Times, Bob was a bright and shining star in the competitive, hard-living world of newspapers, one that involved booze-soaked nights that bled into dawn. And then suddenly he was gone, leaving behind a young widow, two sons, a fractured family—and questions surrounding the mysterious nature of his death that would obsess Michael throughout adolescence and long into adulthood. Finally, roughly his father's age when he died, and a seasoned reporter himself, Michael set out to learn what happened that night. Died "after visiting friends," the obituaries said. But the details beyond that were inconsistent. What friends? Where? At the heart of his quest is Michael's all-too-silent, opaque mother, a woman of great courage and tenacity—and a steely determination not to look back. Prodding and cajoling his relatives, and working through a network of his father's buddies who abide by an honor code of silence and secrecy, Michael sees beyond the long-held myths and ultimately reconciles the father he'd imagined with the one he comes to know—and in the journey discovers new truths about his mother.

A stirring portrait of a family and its legacy of secrets, After Visiting Friends is the story of a son who goes in search of the truth and finds not only his father, but a rare window into a world of men and newspapers and fierce loyalties that no longer exists.
Praise For After Visiting Friends: A Son's Story…
"[A] searing and unforgettable memoir…Simply put, After Visiting Friends is memoir writing at its best…Gut wrenching, riveting and touching."
— James McGrath Morris

"Hainey's words are clear, swift, colorful, precise, sometimes devastating."
— Tucker Shaw

"[A] powerfully affecting memoir…"

"A gripping real-life mystery…Michael Hainey has written a heartbreaking book, a page-turner that spurs the reader forward."
— Neil Steinberg

"A well-reported story beautifully told. [Michael Hainey's] father could only be proud."
— Craig Wilson

"After Visiting Friends is full of love for the lost world of nocturnal newspaper work and after-hours boozing."
— Janet Maslin

"A fascinating, honest, and deeply touching story about a father and son, the price of family secrets, and the redemptive power of truth…Readers will be captivated and moved."
— Rick Kogan

"Hacking through the tangles of conspiracy and silence, Hainey is as dogged as Marlowe or Spade, but his path is illuminated by a warmth of spirit those sleuths lacked."
— Chris Wallace

"Hainey is a tremendously talented writer. He has written a thrilling page-turner, in a style that is personally reflective and meticulously reported. His prose is crisp and efficient—poetic."
— David Bernstein

"Peering into an uncomfortable past, the journalist traces his family's history with dramatic, highly readable prose that makes the story feel like a compelling mystery."

"Part what next? detective story, part moving family portrait, and part wistful ode to the whiskey-sloshed mid-century Chicago newspaper world…"
— Rob Brunner

"Since the age of six, Michael Hainey had been haunted by the mysterious death of his father, a Chicago newspaperman. In After Visiting Friends he recounts in moving detail the obstacles he faced in uncovering the truth."
— Elissa Schappell

"[After Visiting Friends] moves with the pace of a thriller…it's both tenderhearted and tough. Michael Hainey is blessed with his father's writing crops, his mother's steely resolve and his own, hard-won wisdom."
— Dan Cryer

"Captivating and poignant…"
— Randy Dotinga

"In a sea of self-discovery memoirs, After Visiting Friends stands out for its level of journalistic inquiry…This doggedness is what brings Mr. Hainey to the truth about his dad."
— Rafi Kohan

"After Visiting Friends is a devastating, heat-seeking, investigative search for the truth...The gorgeousness of Hainey's prose turns the search into an interior odyssey, to the limits of memory, to expiring minds that can no longer account for their undoing, to the dreams applied to family members who are no longer there."
— Christopher Bollen

"[A] terrific memoir…Hainey's representation of his mother bursts with love and awe…The questions of family, loyalty and truth emerge in After Visiting Friends and will resonate with just about everyone. The surprise—for Hainey and the reader—is recognition of the compassion behind the cover-up."
— Angela Matano

"[After Visiting Friends is] an elegy to a vanished era of newspapering."
— Michael Miner

"Hainey's recollection of a childhood defined by his father's absence is haunting…Hainey's candor in After Visiting Friends, especially about the self-doubt and frustration that accompany his quest, makes it easy for us to root for him—not just in the search for truth but in the emotional transformation that comes with it."
— Ron Hogan

"Hainey is a superb storyteller…Rock-solid reporting mixed with heartfelt vignettes, lovely imagery (Hainey is a published poet) and a certain fairness, grit and honesty toward anything and everyone involved make After Visiting Friends one of the best books we've read in recent memory."

"A stirring book…"
— Kay Johnson

"A beautifully written exploration of family bonds and the secrets that may test them."
— Vanessa Bush

"Hainey's writing is balletic, nimbly avoiding both sentimentality and sensationalism, making grief and absence into powerful and fully felt forces. His short scenes appear like flashes of memory, prose poems of what once was, and he skillfully weaves a narrative that transcends his own and spans generations...Part elegy, part mystery and wholly unforgettable."

"Michael Hainey makes his quest for answers about his father read like a thriller. Then, just when he's got you turning pages as fast as you can, he stops you with a heartrending detail, or steers you into some drowsy gin mill or fading prairie town for a sidebar of blunt-force power. By the end you're wrung out, but also uplifted."
— J.R. Moehringer, author of Sutton and The Tender Bar

"As much an elegy to a once-upon-a-time era in American newspapers as it is a journey back, into a family and its past, to find truth. With poetic grace and taut investigative storytelling, Michael Hainey's After Visiting Friends shows how to keep going we sometimes need to pause and look back at where and who we come from."
— Nick Flynn, auhor of The Reenactments

"Is there any more powerful story in the world than a boy looking for his father? Michael Hainey's memoir begins with a mysterious death, proceeds through years of unanswered questions, builds into a relentless investigation, and ends with the stubborn alchemy of a heart transformed. This is a beautiful work of reporting and redemption. Parts of this story will stay with me forever. I finished it in tears."
— Elizabeth Gilbert, author of Eat, Pray, Love and Committed

"Michael Hainey's After Visiting Friends is my sort of book, a Chicago book, a family book of secrets. The powerful mystery at the heart of this story will pull you through to the moving ending, but its Hainey's straightforward and harrowing honesty that will grip you and stay with you. There's great dignity in the way Hainey treats his people, and this lost story."
— Peter Orner, author of Love and Shame and Love

"Michael Hainey is a great writer. His memoir, After Visiting Friends, is not only gripping and powerful, but it is impeccably written. With a deft hand and a gentle touch, memoir becomes mystery in a world that brings back a bygone era of newspapermen. Hainey takes us through a deeply poignant journey of self-discovery—about how hard it is to sort out who we are and why we are and how our searches can lead to the most unexpected, but most satisfying, discoveries."
— David Sheff, author of Beautiful Boy

"I inhaled this story. Everything you want and need in a book. I started chapter one with my coffee in the morning and then never made it to work. A beautiful book."
— Gabrielle Hamilton, author of Blood, Bones & Butter

"A book whose heartbreak and humor, in the true Irish tradition, can't be untangled. It's a kind of detective story, but the mystery is the past itself."
— John Jeremiah Sullivan, author of Pulphead
Scribner, 9781451676563, 320pp.
Publication Date: February 19, 2013
About the Author
Michael Hainey is the deputy editor of GQ. He was born in Chicago and now lives in Manhattan.
Coverage from NPR
or
Not Currently Available for Direct Purchase